Casual Black Friday Attire
Well it's finally here! The holiday shopping season is officially upon us. Can you believe it? I know I can't. After a great day at home yesterday for Thanksgiving, I'm doing a little bit of Black Friday shopping before I head out to Portland with two of my friends. It's our first road trip together so it should be fun!
I'm fairly certain I stuffed my face silly last night with our traditional Thanksgiving meal of ham, spiced cherries and scalloped potatoes, so with a fairly busy Friday, comfort was of utmost importance to me. Typically I'm not one to wear sweaters because I get so warm so fast but this year I've been absolutely obsessed with anything cashmere. This sweater is so warm and cozy, at times almost too warm and cozy! I went for the basics with it, a white t-shirt, skinny jeans, and Converse. It's funny because I always wear Converse but they rarely make it to the blog, I'll have to do a better job of showing you my Converse style!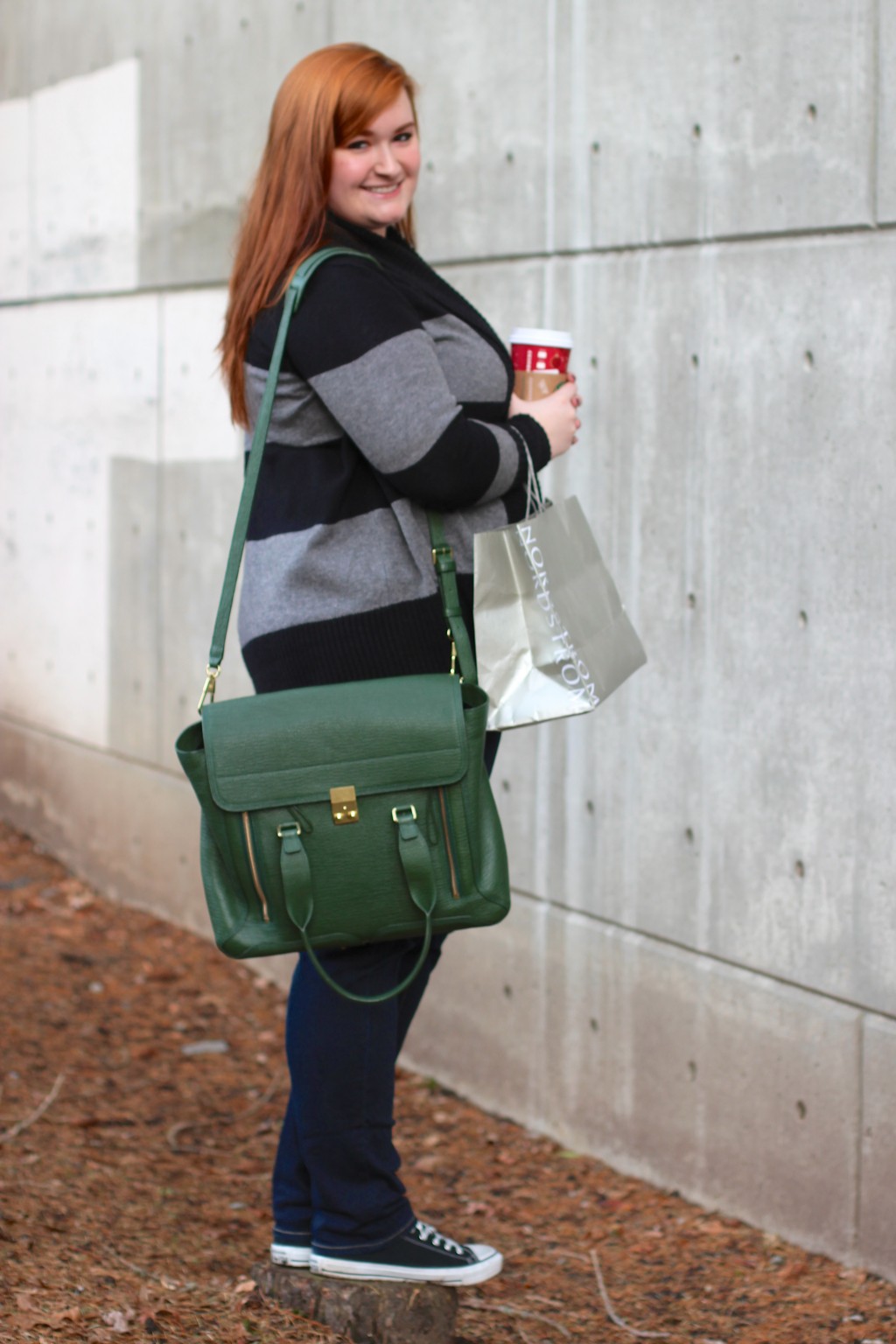 For a day packed with work, friends, and shopping, I needed a bag that can hold everything. I recently got this Phillip Lim Pashli bag and honestly, I was on the fence about purchasing it. I've heard good things about his bags but you just never know if something will work for you as well as it does for others. I love using this as my work bag, it easily fits my MacBook, camera, and multiple chargers and cables. I happen to love the foldover flap as it protects my electronics from rain and the crossbody strap makes it perfect for those mornings where I have my coffee, cell phone, lunch, and gym bag in hand. Today though it turned out to be the perfect bag for me to carry around and have full use of my hands while shopping, navigating the crowds, and of course drinking coffee.
I hope everyone had a wonderful holiday with their loved ones, and that if you braved the malls today, you scored some great deals!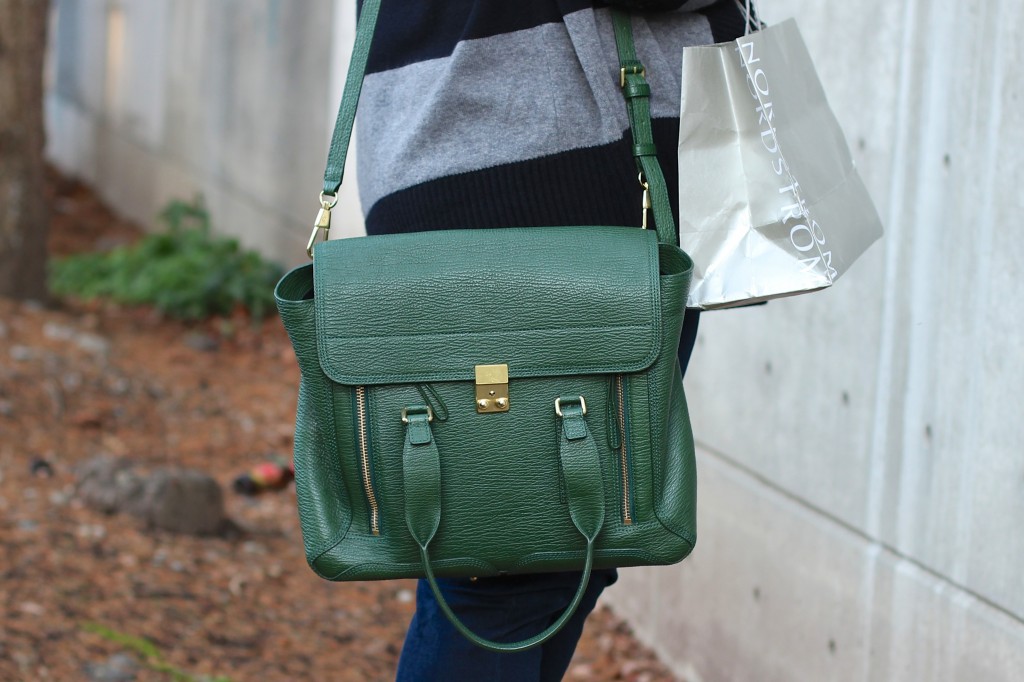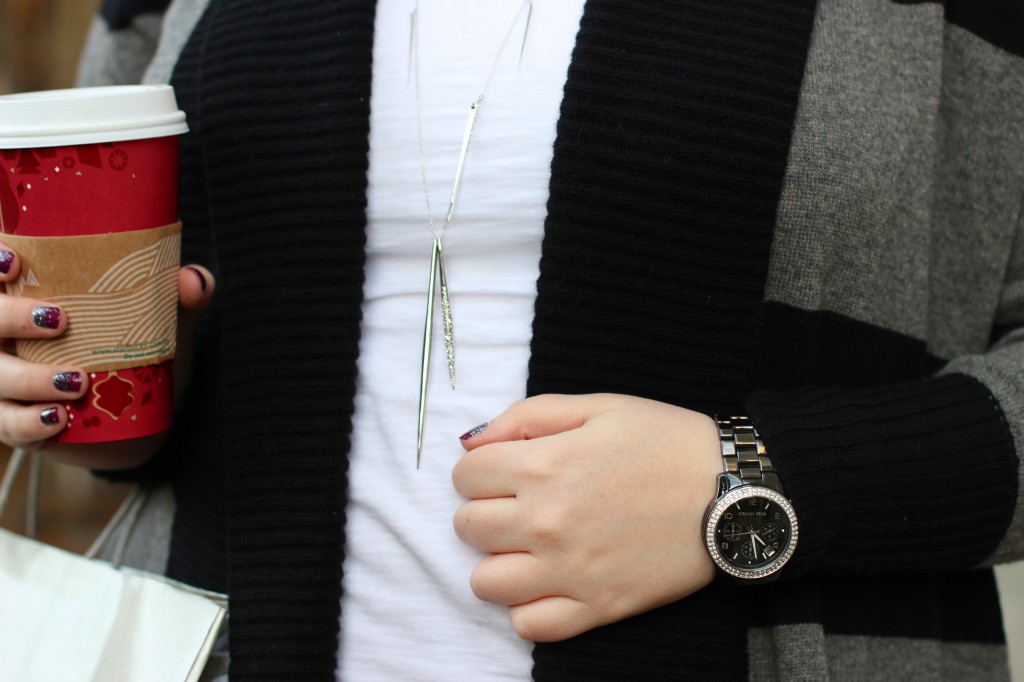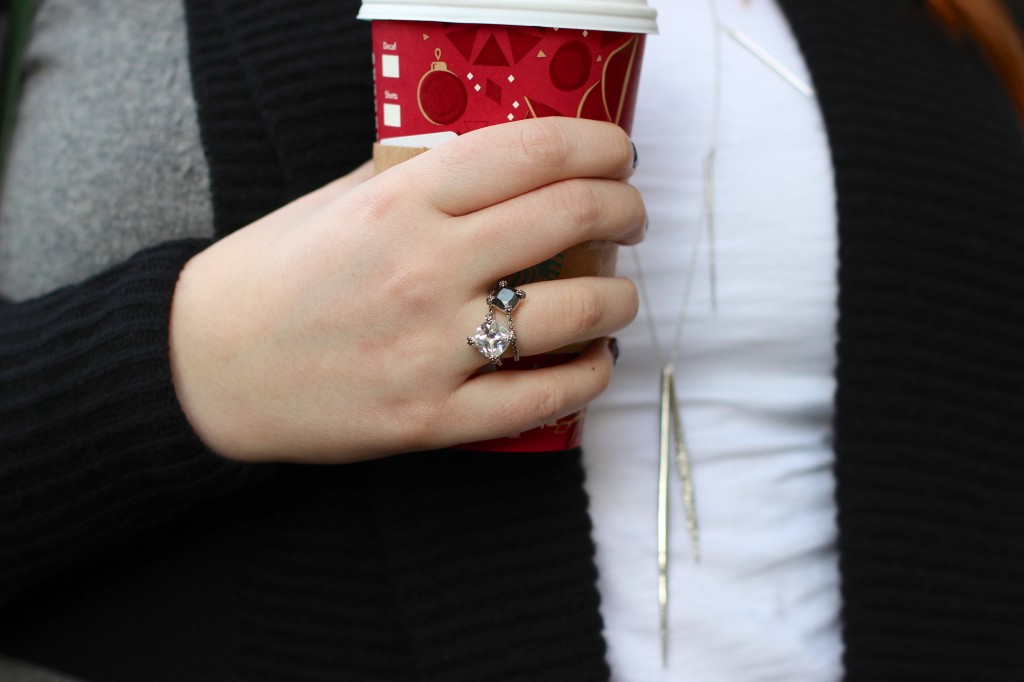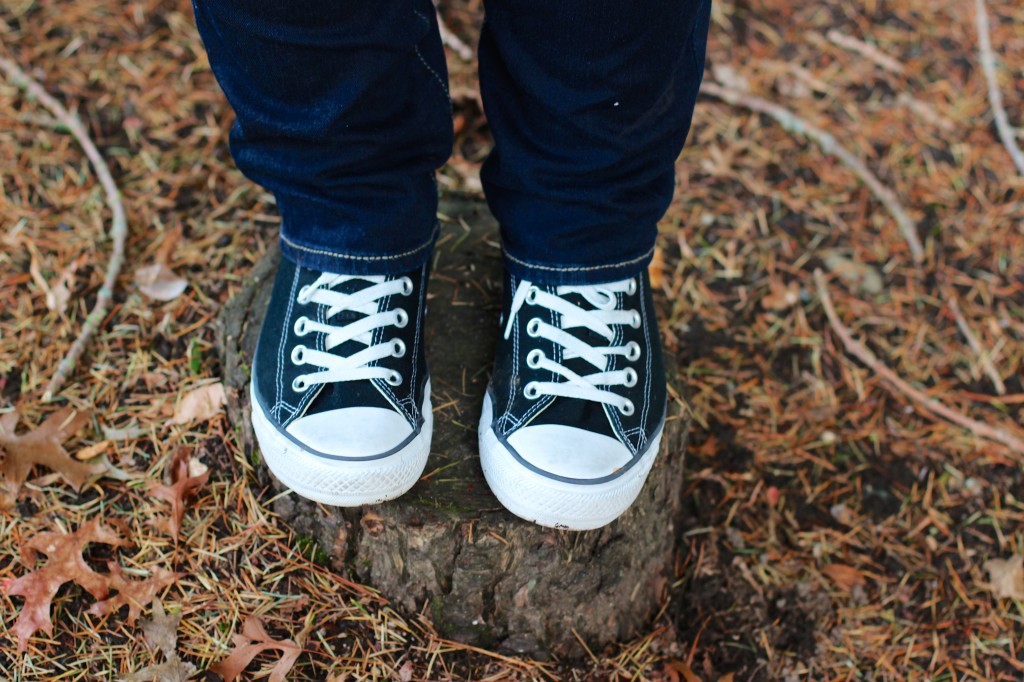 Sweater: [shopsense shopsense_url="http://api.shopstyle.com/action/apiVisitRetailer?url=http%3A%2F%2Fshop.nordstrom.com%2Fs%2Fcaslon-shawl-collar-wool-cashmere-cardigan-plus-size%2F3658503%3Forigin%3Dcategory-personalizedsort" original_url="http://shop.nordstrom.com/s/caslon-shawl-collar-wool-cashmere-cardigan-plus-size/3658503?origin=category-personalizedsort&contextualcategoryid=0&fashionColor=Black%2F+Mid+Heather+Grey+Stripe&resultback=2967&cm_sp=personalizedsort-_-browseresults-_-1_8_B" save_to_store="true"]Caslon Wool & Cashmere Cardigan[/shopsense]; Top: [shopsense shopsense_url="http://api.shopstyle.com/action/apiVisitRetailer?id=437106768″ original_url="http://shop.nordstrom.com/S/caslon-elbow-sleeve-side-ruched-tee-regular-petite/3624777?origin=category-personalizedsort&contextualcategoryid=0&fashionColor=WHITE&resultback=1226&cm_sp=personalizedsort-_-browseresults-_-1_4_C" save_to_store="false"]Caslon[/shopsense]; Jeans: [shopsense shopsense_url="http://api.shopstyle.com/action/apiVisitRetailer?id=376467724″ original_url="http://shop.nordstrom.com/S/kut-from-the-kloth-diana-skinny-jeans-wise-wash-online-exclusive/3376975?origin=category-personalizedsort&contextualcategoryid=0&fashionColor=&resultback=1175&cm_sp=personalizedsort-_-browseresults-_-1_3_D" save_to_store="false"]KUT from the Kloth (Similar)[/shopsense]; Necklace: [shopsense shopsense_url="http://api.shopstyle.com/action/apiVisitRetailer?id=333641193″ original_url="http://shop.nordstrom.com/S/alexis-bittar-miss-havisham-crystal-encrusted-long-spear-necklace/3278234?origin=category-personalizedsort&contextualcategoryid=0&fashionColor=GOLD&resultback=737&cm_sp=personalizedsort-_-browseresults-_-1_2_D" save_to_store="true"]Alexis Bittar Spear Necklace[/shopsense]; Rings: [shopsense shopsense_url="http://api.shopstyle.com/action/apiVisitRetailer?id=439919354″ original_url="http://shop.nordstrom.com/s/judith-jack-aurora-stackable-stone-rings-set-of-2/3629183?origin=keywordsearch-personalizedsort&contextualcategoryid=2375500&fashionColor=&resultback=1680&cm_sp=personalizedsort-_-searchresults-_-1_5_C" save_to_store="true"]Judith Jack Stackable Stone Rings[/shopsense]; Watch: [shopsense shopsense_url="http://api.shopstyle.com/action/apiVisitRetailer?id=91969280″ original_url="http://shop.nordstrom.com/S/michael-kors-runway-ceramic-watch/3060108?origin=keywordsearch-personalizedsort&contextualcategoryid=2375500&fashionColor=&resultback=190&cm_sp=personalizedsort-_-searchresults-_-1_2_A" save_to_store="true"]Michael Kors Ceramic Watch[/shopsense]; Bag: [shopsense shopsense_url="http://api.shopstyle.com/action/apiVisitRetailer?id=438454577″ original_url="http://shop.nordstrom.com/s/3-1-phillip-lim-pashli-shark-embossed-leather-satchel/3631676?origin=keywordsearch-personalizedsort&contextualcategoryid=0&fashionColor=&resultback=984&cm_sp=personalizedsort-_-searchresults-_-1_3_B" save_to_store="false"]3.1 Phillip Lim Pashli (similar)[/shopsense]; Shoes: [shopsense shopsense_url="http://api.shopstyle.com/action/apiVisitRetailer?id=373504066″ original_url="http://shop.nordstrom.com/s/converse-chuck-taylor-low-sneaker-women/3406467?origin=keywordsearch-personalizedsort&contextualcategoryid=60133980&fashionColor=&resultback=637&cm_sp=personalizedsort-_-searchresults-_-1_2_B" save_to_store="true"]Converse[/shopsense]