Simply Edgy
I'm back from New York and what a great trip! I had so much fun and I'll be sure to get a recap up on the blog soon! In case you can't wait for the recap, check out my instagram – I shared a lot from my trip there!
I snapped these pics a few days before I left for NYC. The few weeks leading up to my trip were so busy and packed full of work and events that throwing on something easy and comfortable but then dressing it up with chic accessories was the way to go. A simple pair of black denim (I love KUT from the Kloth), a white shirt, and a denim jacket were the key elements in this ensemble. Quick and easy, right?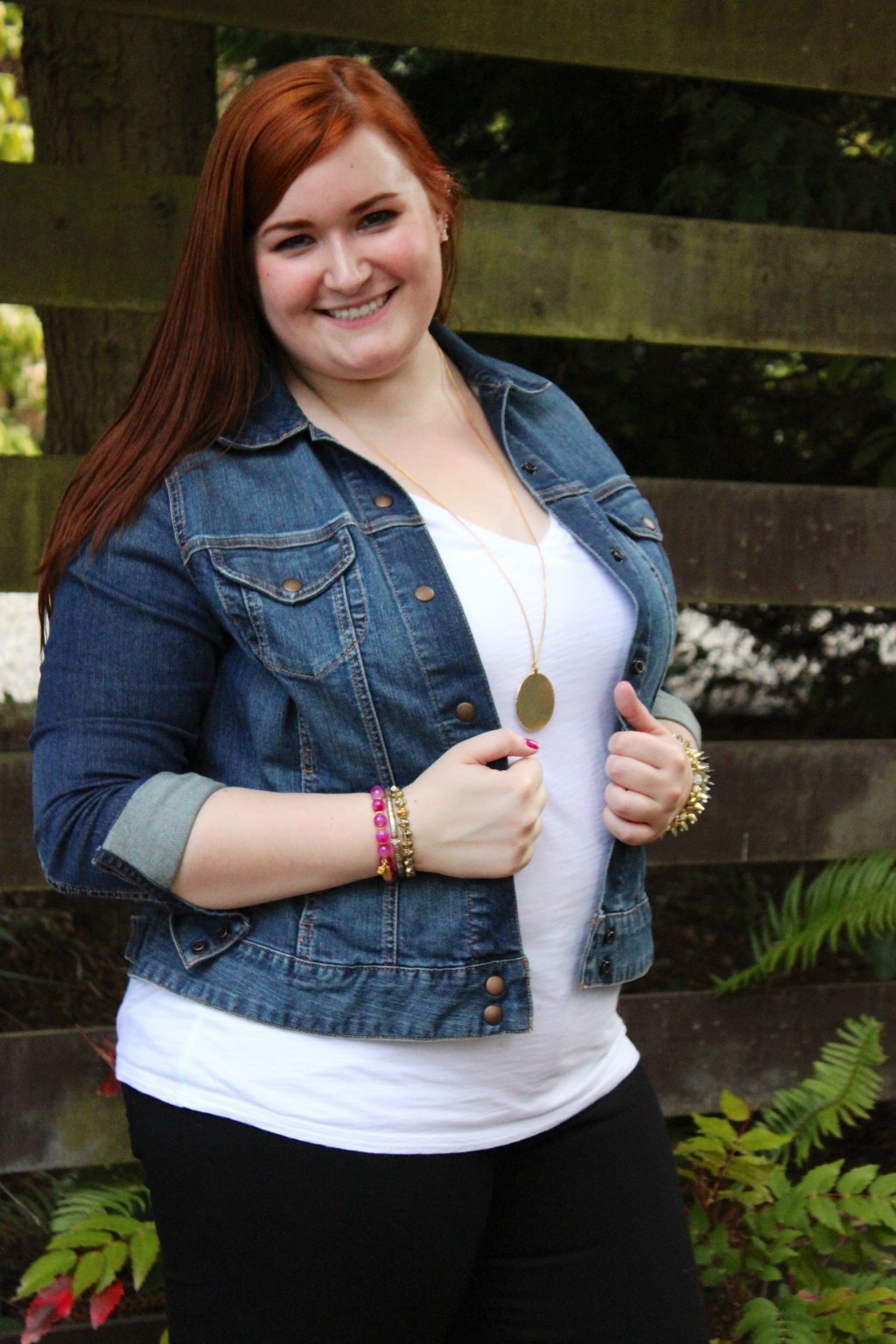 Topping off the look are some beautiful pieces from Marrin Costello Designs. It's really all about the beautiful jewelry in this outfit, and Marrin's pieces really deliver! I first heard about her jewelry line through two local Seattle fashion bloggers, Mollie of Mollie in Seattle and Natasha of The Chic Curve. I fell in love with Marrin's designs after winning a set of bracelets off of Natasha's blog (one was even named after her!).
Marrin's designs are beautiful and are handmade in Los Angeles. What I love about Marrin's jewelry is not only the quality of the pieces, but the edgy style also works nicely with my more feminine style. It's a great way to jazz up my outfit and feel slightly bad-ass at the same time!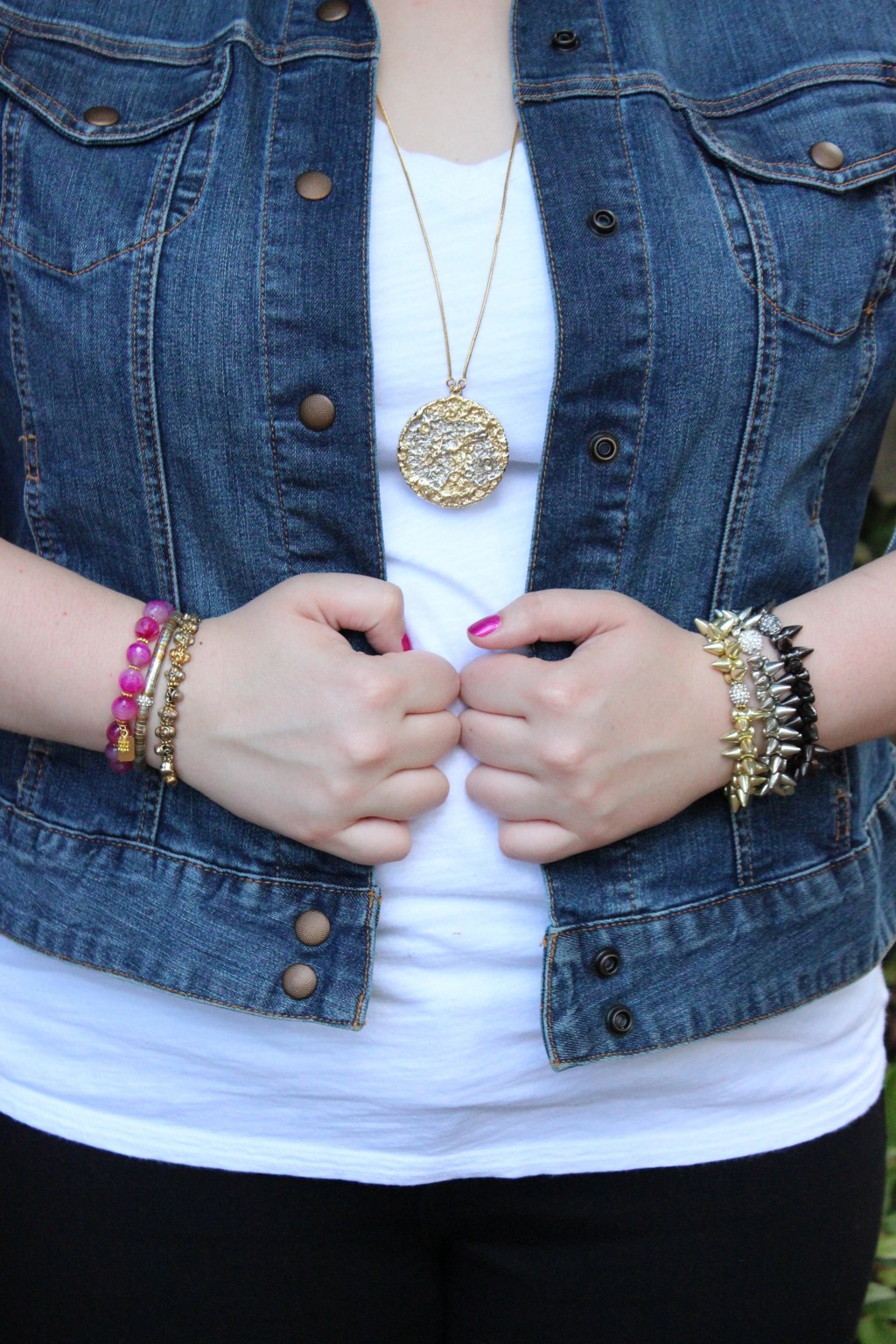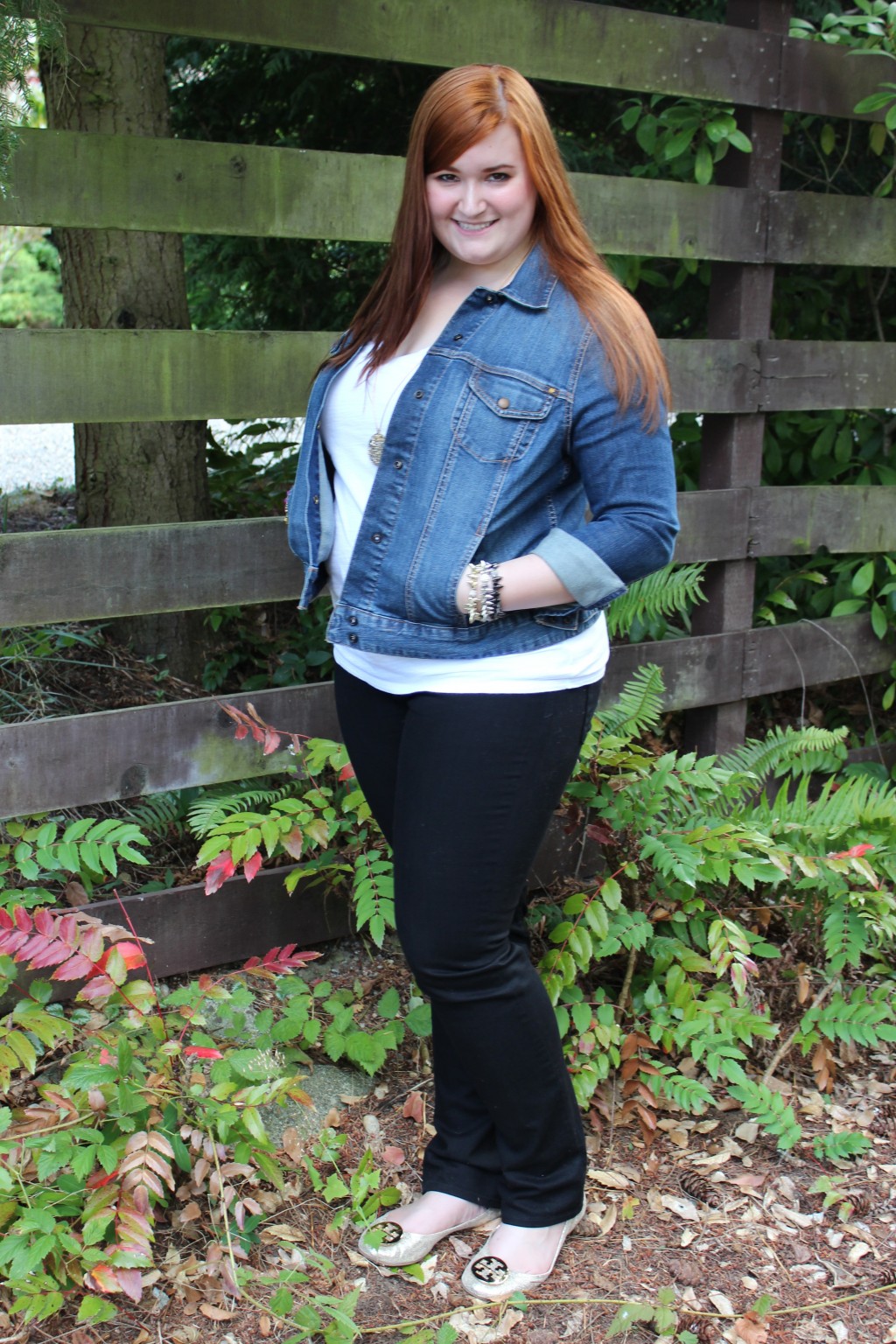 Top: [shopsense shopsense_url="http://api.shopstyle.com/action/apiVisitRetailer?id=431547444″ original_url="http://www.ae.com/web/browse/product.jsp?productId=2370_3306_085&catId=cat6640003″ save_to_store="false"]American Eagle[/shopsense]; Jacket: [shopsense shopsense_url="http://api.shopstyle.com/action/apiVisitRetailer?id=438083120″ original_url="http://shop.nordstrom.com/S/lucky-brand-sabrina-denim-jacket-plus-size/3566968?origin=PredictiveSearch-personalizedsort&contextualcategoryid=0&fashionColor=&resultback=92&cm_sp=personalizedsort-_-searchresults-_-1_2_B" save_to_store="false"]Lucky Brand[/shopsense]; Pants: [shopsense shopsense_url="http://api.shopstyle.com/action/apiVisitRetailer?id=403011808″ original_url="http://shop.nordstrom.com/S/kut-from-the-kloth-diana-skinny-jeans/3378814?origin=PredictiveSearch-personalizedsort&contextualcategoryid=0&fashionColor=&resultback=158&cm_sp=personalizedsort-_-searchresults-_-1_2_D" save_to_store="false"]KUT from the Kloth[/shopsense]; Necklace: Marrin Costello Marissa Necklace; Bracelets: Marrin Costello Cobra Bracelet, Bowzer Bracelets in gold, silver, and gunmetal, Natasha Bracelet, Buddha Pink Bracelet; Shoes: [shopsense shopsense_url="http://api.shopstyle.com/action/apiVisitRetailer?id=438453443″ original_url="http://shop.nordstrom.com/s/tory-burch-reva-flat/3641519?origin=PredictiveSearch-personalizedsort&contextualcategoryid=2375500&fashionColor=&resultback=1155&cm_sp=personalizedsort-_-searchresults-_-1_3_A" save_to_store="false"]Tory Burch Reva Flats (similar)[/shopsense]