A Bright Fall Coat
Fall in the Pacific Northwest is chock full of wind, rain and crisp fall temperatures. We got our first fall storm this past weekend and it was a doozy!
Fall and winter in the PNW means bundling up to stay warm and dry as cold temps and wind whip through, along with rain. I don't know about you, but I often find myself reaching for the same old black jacket and it gets kind of boring day after day. Since your outerwear can basically be an entire outfit itself in the PNW, this morning I reached for a jacket that was sure to pop, a statement piece in its own right, a beautiful pink trench coat.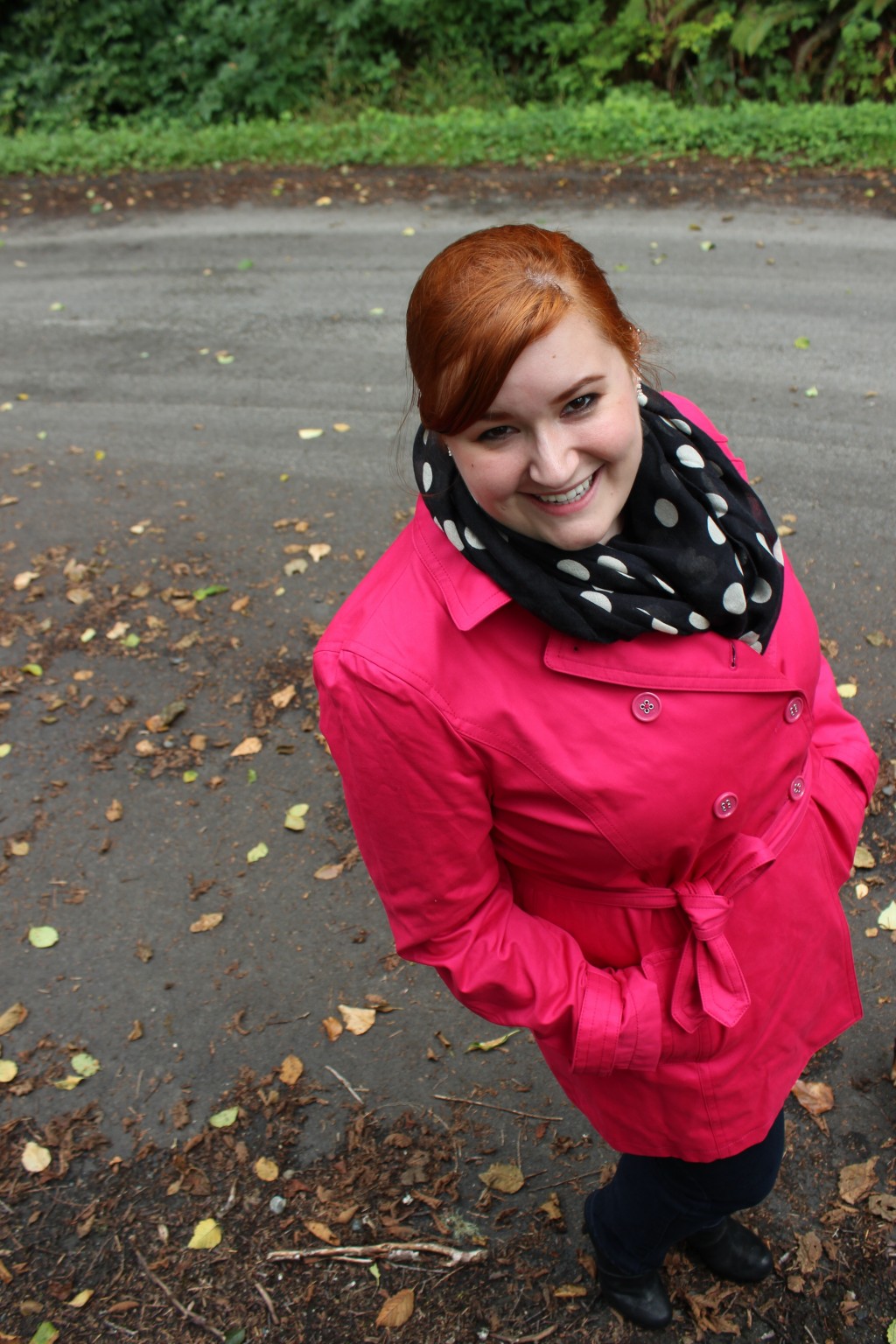 I'm always discouraged when I go coat shopping – it's either not long enough in the arms, too tight in the shoulders or not able to button up around the bust area. But this summer I stopped in at the Seattle Premium Outlets for the grand opening of their new additions and found this fabulous coat on sale at Coach. I went into the store with friends, anticipating that I wouldn't find anything there. I stood towards the front waiting for my friends when I noticed the gorgeous pink trench. I looked at it longingly; it was fully lined and also came in khaki and black. "There's no way it would fit me," I thought. Then I made the mistake of trying it on and it fit like a glove. Naturally, I picked one up, not only in pink, but in khaki as well. The best part was they were on sale – 50% off the original price and another 50% off of that! That's one deal you can't beat.
A fun colored trench is such a fun addition to your wardrobe, and it's fun to add in other pieces that make the color pop even more: a bold scarf, a hair accessory and fun shoe. We all know my love of my polka dots – so I added in my favorite Marc by Marc Jacobs scarf. The classic black with white polka dots is probably my favorite pattern of all-time! The perfect addition of white came with this great pony lock from France Luxe. It's so easy to wear and is perfect for those days you just want to throw your hair up in a ponytail. It gives it a little extra pizzazz! Lastly are my Modern Vintage booties. This is the first year I've really gotten into this style shoe, and I am in love!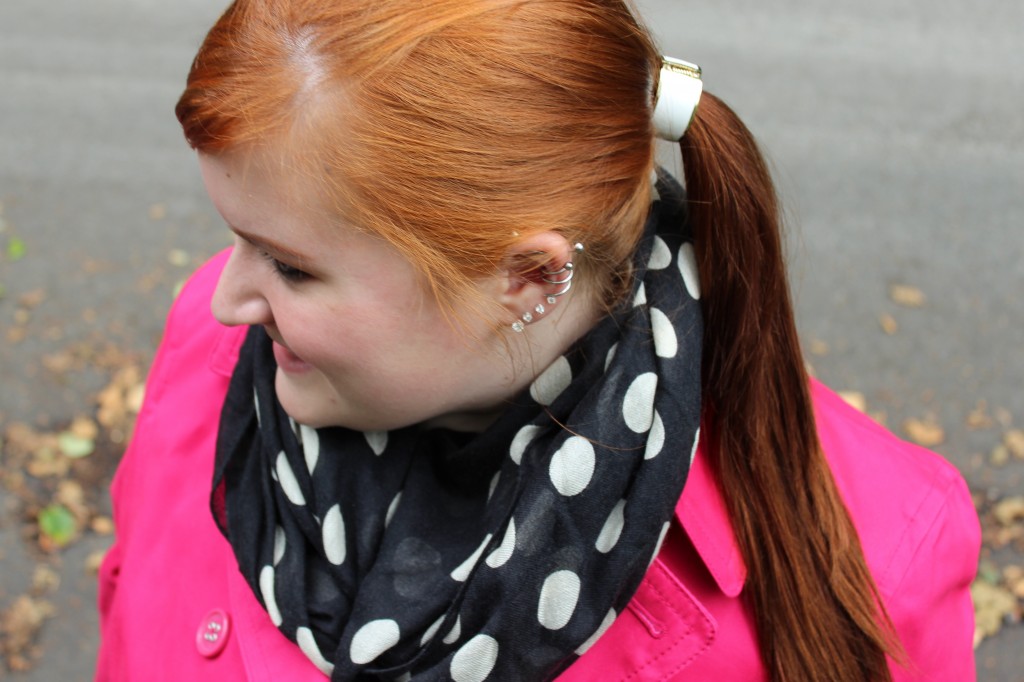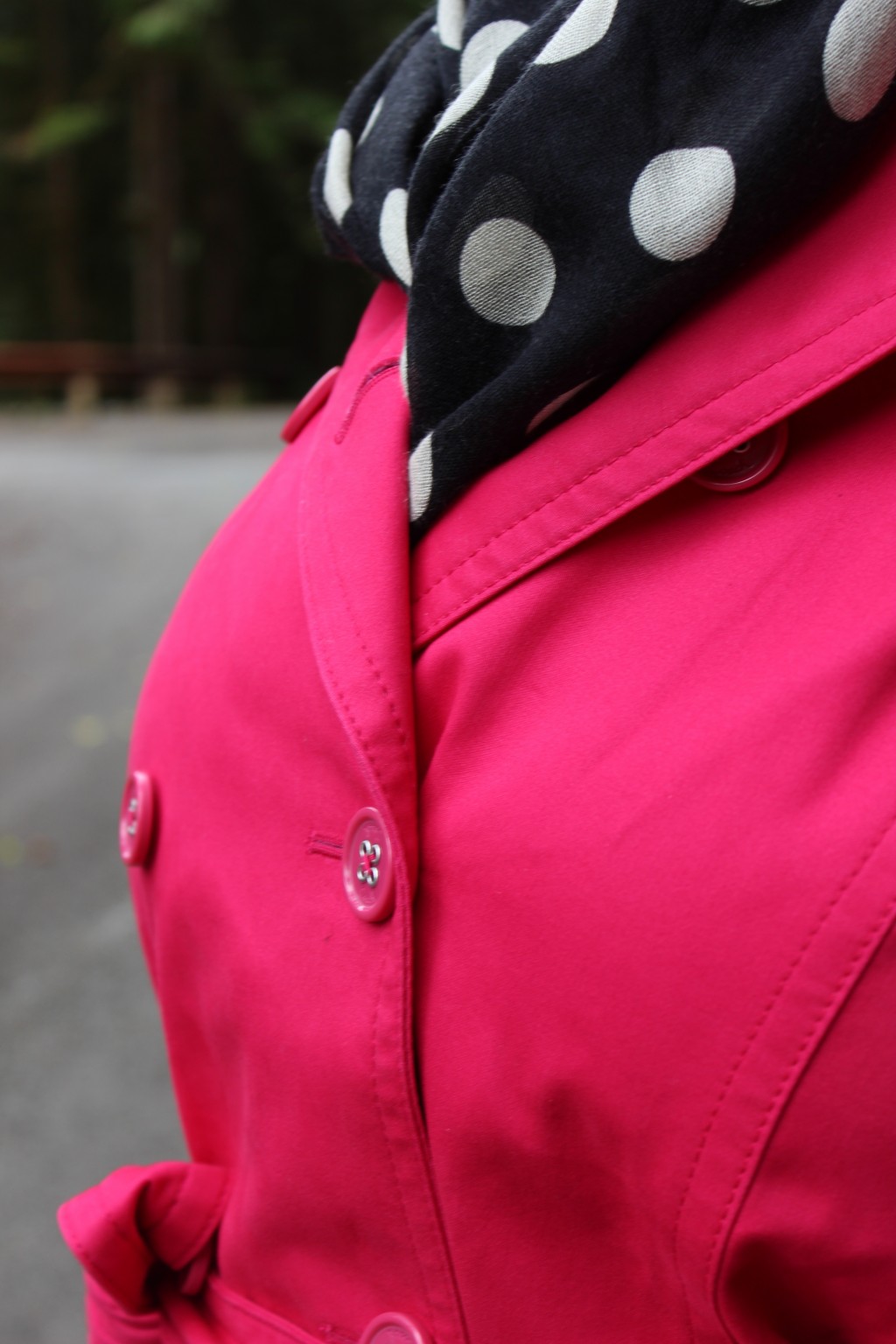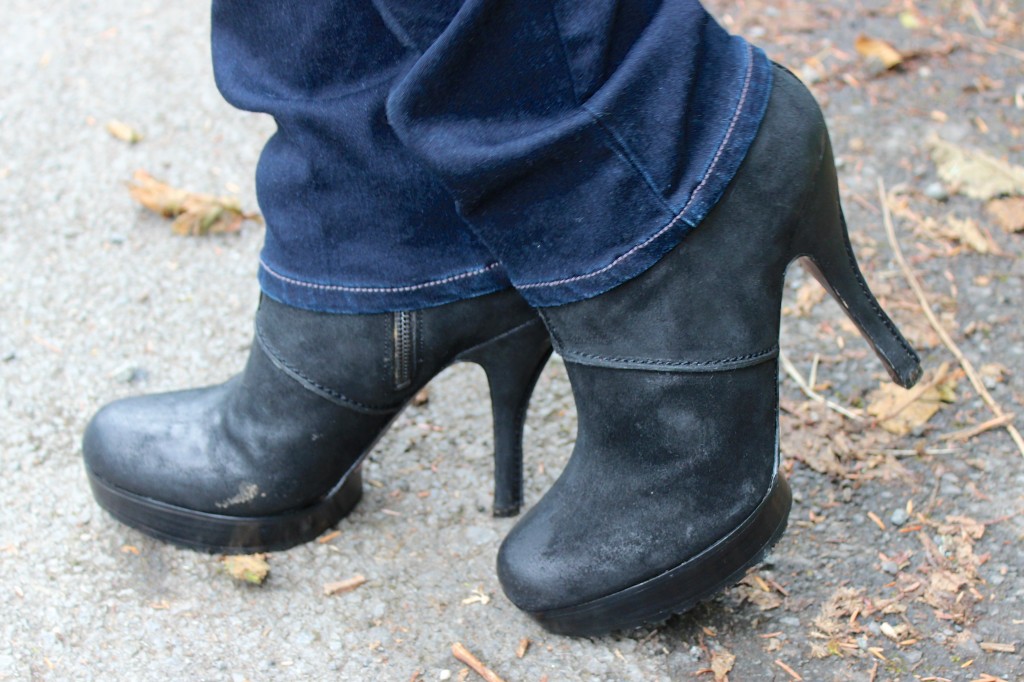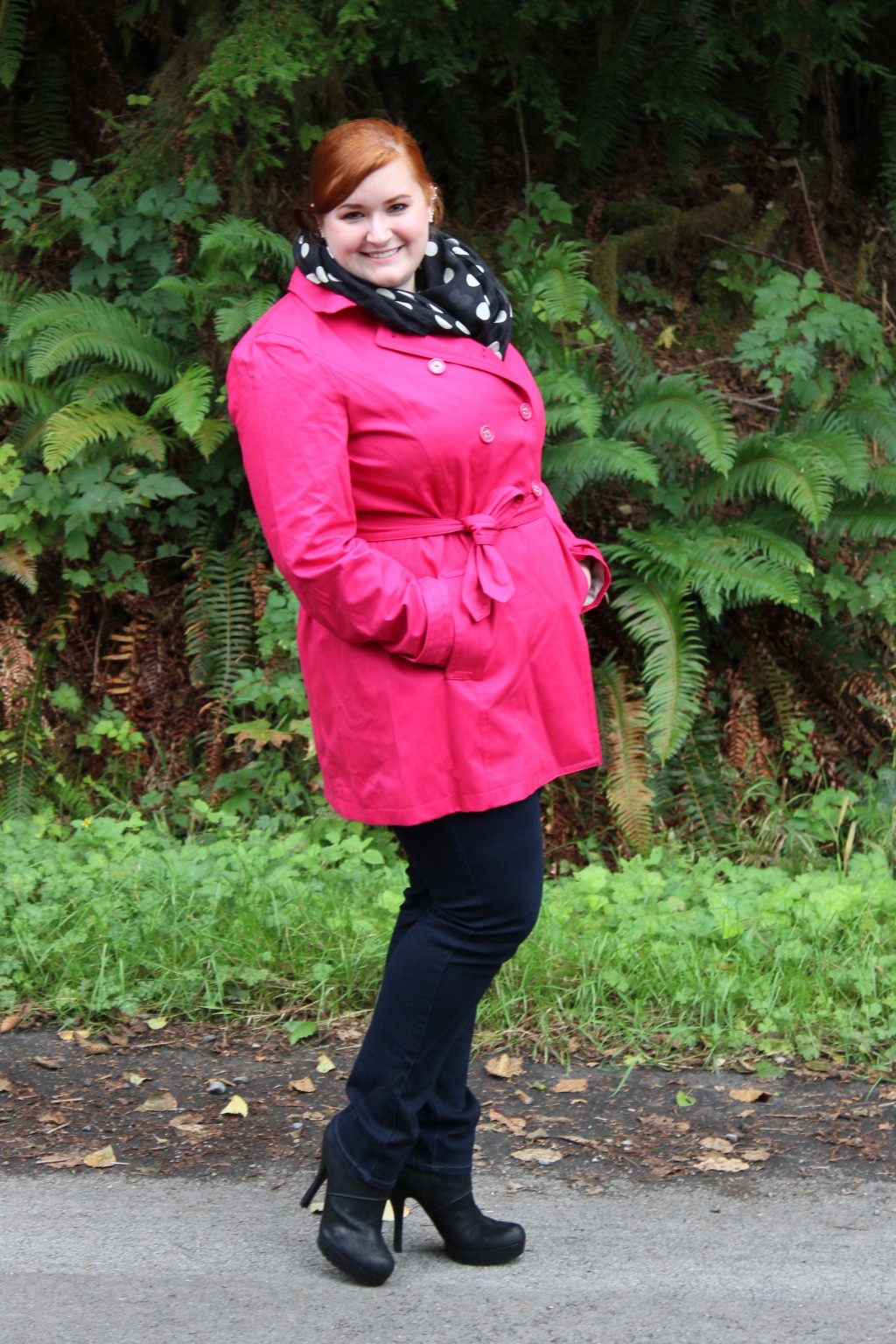 Trench: [shopsense shopsense_url="http://api.shopstyle.com/action/apiVisitRetailer?id=394371023″ original_url="http://www.coach.com/online/handbags/Product-classic_long_trench-10551-10051-83342-en?cs=ver&catId=23763&navCatId=78″ save_to_store="true"]Coach[/shopsense] (c/o Seattle Premium Outlets); Jeans: [shopsense shopsense_url="http://api.shopstyle.com/action/apiVisitRetailer?id=403011808″ original_url="http://shop.nordstrom.com/S/kut-from-the-kloth-diana-skinny-jeans/3378814?origin=PredictiveSearch-personalizedsort&contextualcategoryid=0&fashionColor=&resultback=2046&cm_sp=personalizedsort-_-searchresults-_-1_7_A" save_to_store="false"]KUT from the Kloth[/shopsense]; Scarf: Marc Jacobs (similar [shopsense shopsense_url="http://api.shopstyle.com/action/apiVisitRetailer?id=435800360″ original_url="http://shop.nordstrom.com/s/top-choice-polka-dot-scarf-juniors-online-only/3567996?origin=keywordsearch-personalizedsort&contextualcategoryid=0&fashionColor=&resultback=537&cm_sp=personalizedsort-_-searchresults-_-1_2_B" save_to_store="true"]here[/shopsense]); Pony Lock: [shopsense shopsense_url="none" original_url="http://www.franceluxe.com/pc/LI4298/PonytailHolders/index.html" save_to_store="true"]France Luxe[/shopsense] (c/o France Luxe); Shoes: Modern Vintage via Gilt City Seattle Warehouse Sale