Retro Summer Style
With summer quickly coming to a close I've been wearing dresses as much as possible before fall arrives. I've also been in a bit of a retro-phase lately and have been wearing some older style dresses lately, so forgive me while I share one more with you!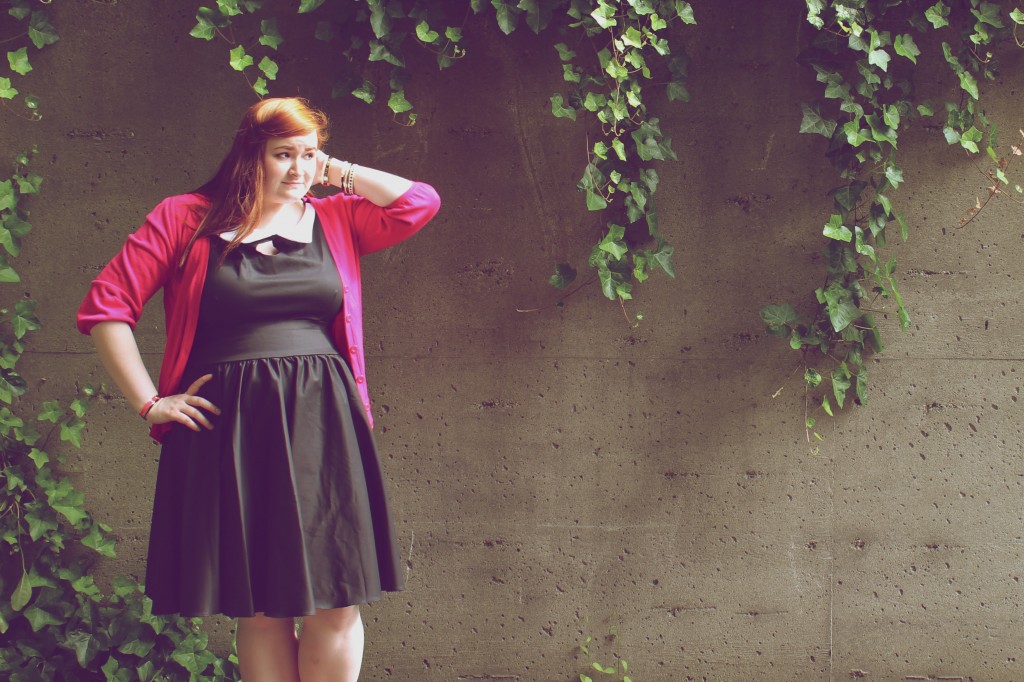 Today's dress is another from Queen of Heartz. It's a great retro-style dress with classic lines and styling. While I was walking around Seattle with my friend we stumbled upon this beautiful wall lined with ivy. It was the perfect place to take these photos! I was even inspired to edit them with a vintage look.
Once again, I love to style this dress simply, I added pops of hot pink with my shoes and sweater, and then added a stacked wrist with tons of Kate Spade bangles that I've accrued over the years. And bonus points for you if you noticed that this dress passed the twirl test! Naturally, that alone makes it a great dress because who doesn't love to twirl around in a dress like a 5-year old?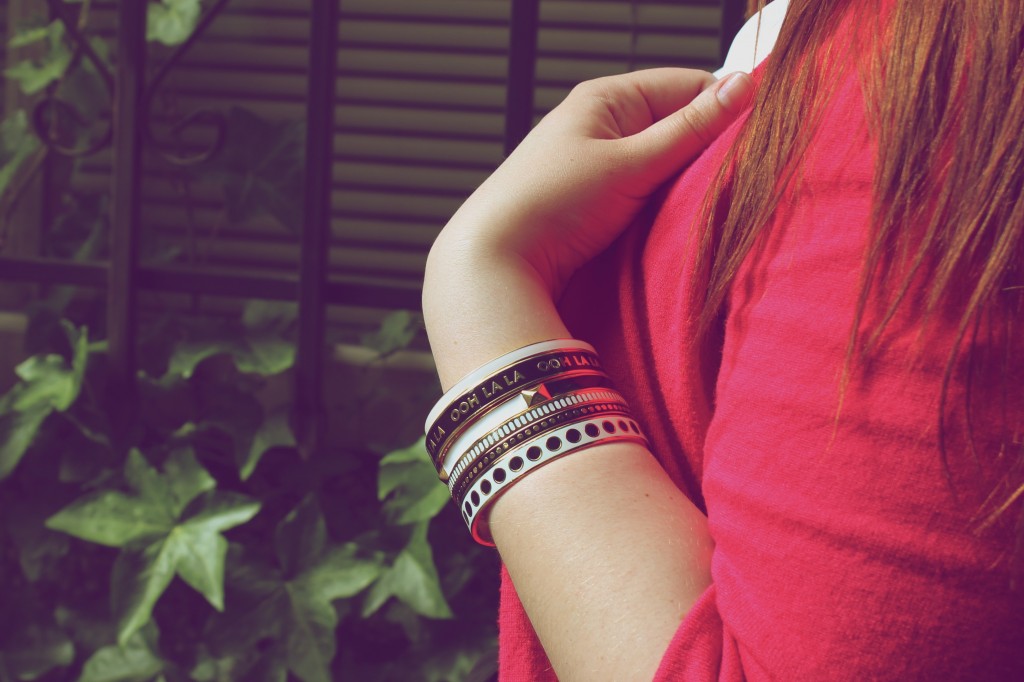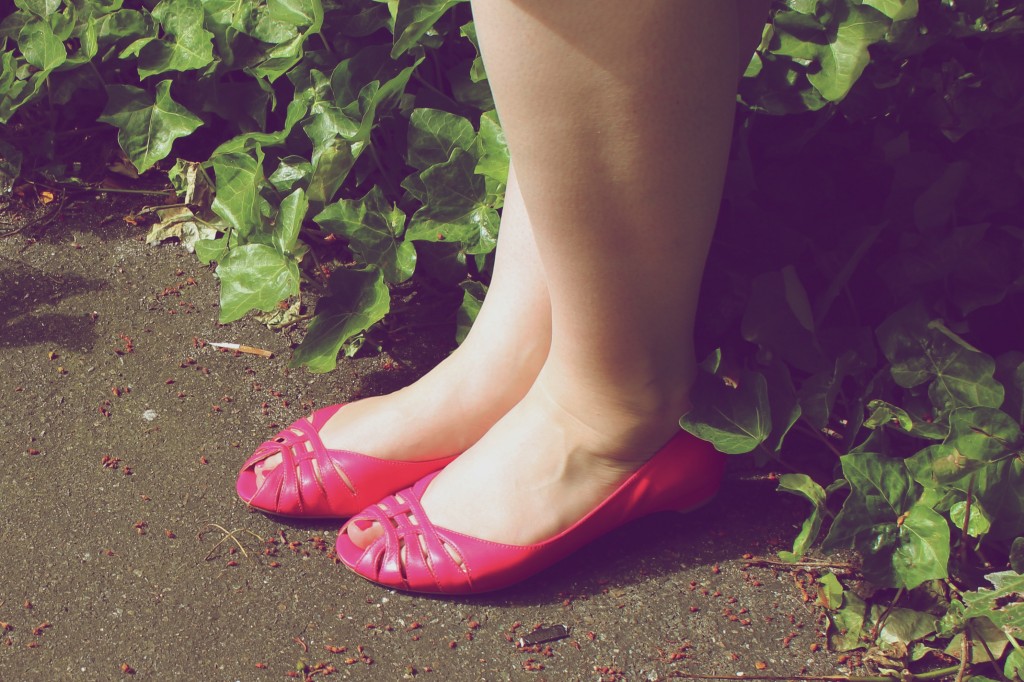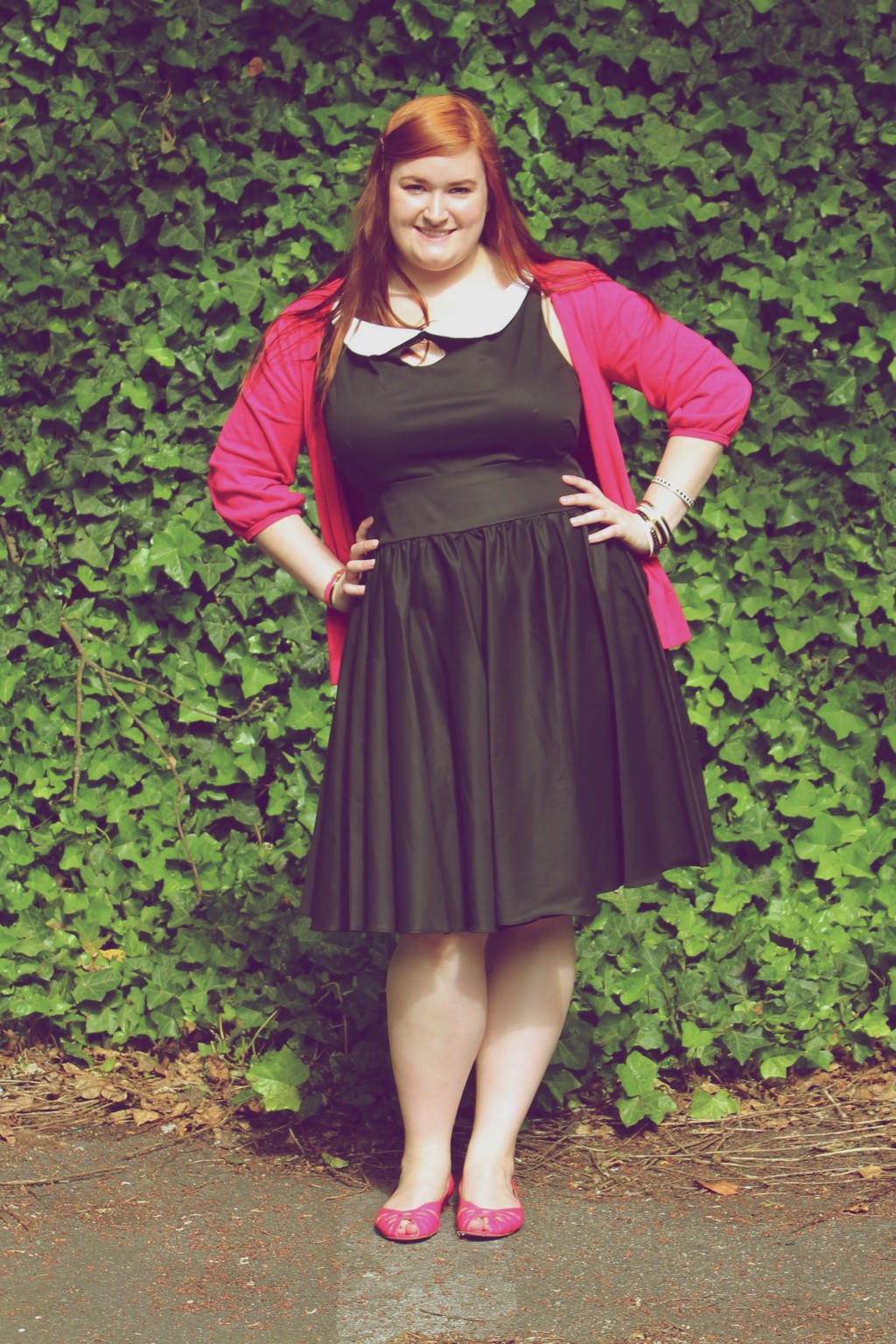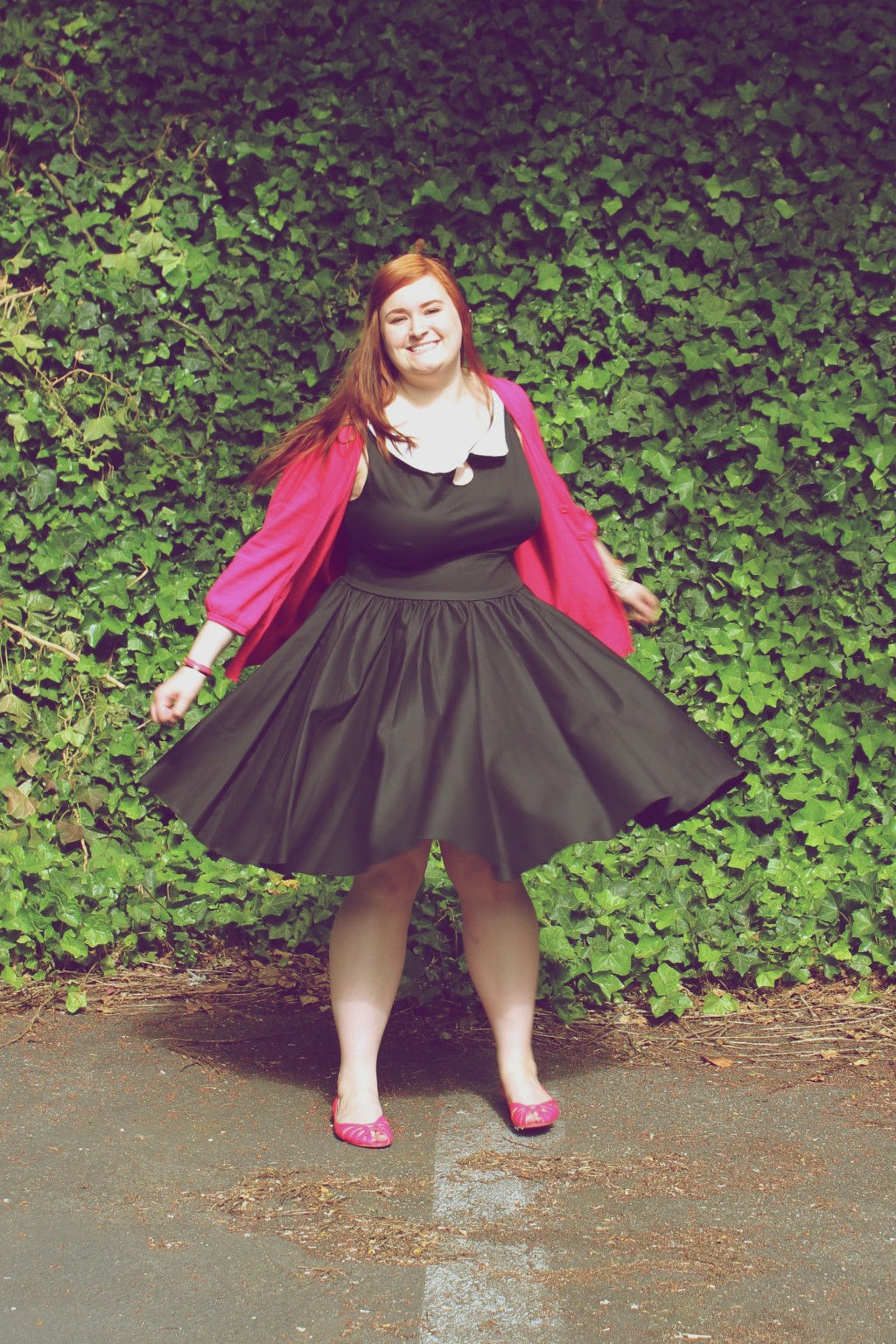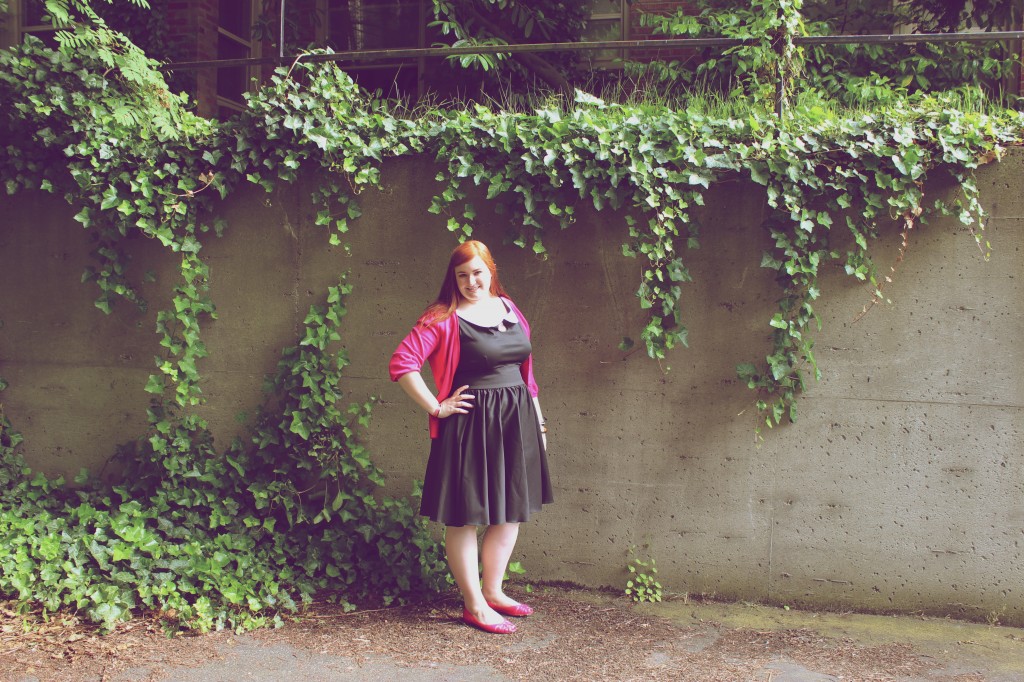 Dress: Queen of Heartz; Sweater: Halogen; Shoes: Stuart Weitzman (selling mine here); Bracelets: [shopsense shopsense_url="http://api.shopstyle.com/action/apiVisitRetailer?url=http%3A%2F%2Fwww.katespade.com%2Fjewelry-bracelets%2Fks-jewelry-bracelets%2Cen_US%2Csc.html" original_url="http://www.katespade.com/jewelry-bracelets/ks-jewelry-bracelets,en_US,sc.html" save_to_store="false"]Kate Spade[/shopsense]