Pencil in Spring Fashion
The Seattle weather has been so incredibly nice over the last week! After a weekend of playing in the sun it can be hard to go back to the office and even more difficult to wear office appropriate clothing.
Today's outfit is a classic pulled-together look that utilizes one of the most basic pieces you probably already have in your closet: a black pencil skirt. Wearing black in spring and summer can be a tricky thing – you don't want the styling to look too dark for the bright spring weather, so it becomes all about what you wear with it.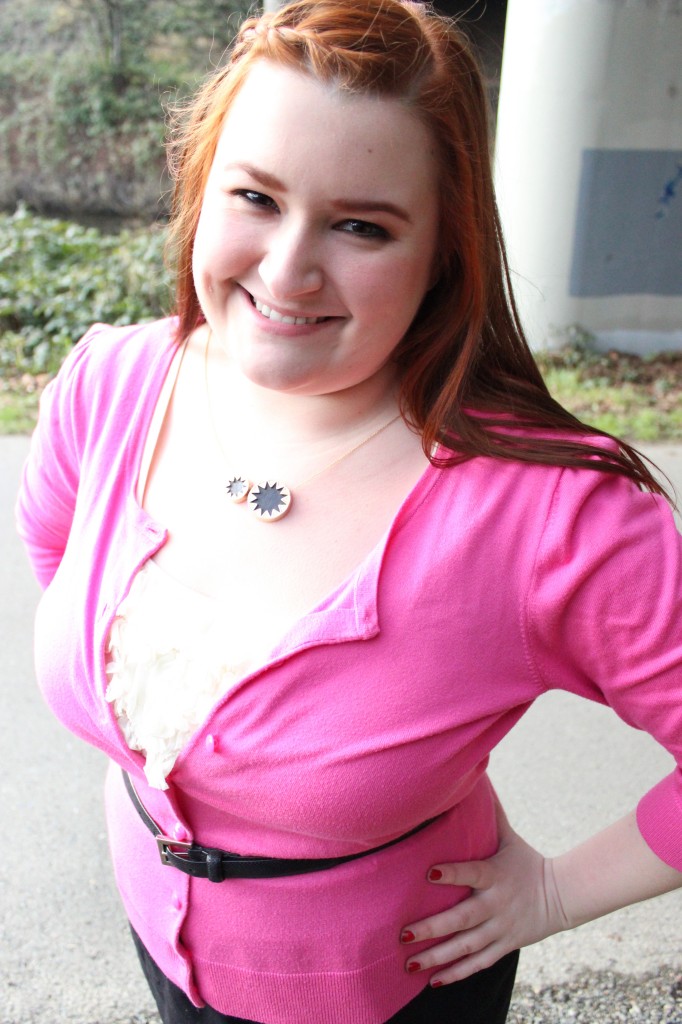 Even though it's spring, there are many occasions when it is still more appropriate to wear a black pencil skirt – especially if you work in a professional environment. In the fall and winter I would choose to style this skirt with darker colors, button-up blouses, etc. But for spring, I opt for lighter and brighter colors such as creams and pinks. You most likely already own similar pieces in your closet and this is a fun way to pull together existing pieces into a new look.
The best part about a black skirt is that it goes with just about every color, so you can mix and match your camisoles with different colored cardigans, but there's just something I love about wearing black and pink together!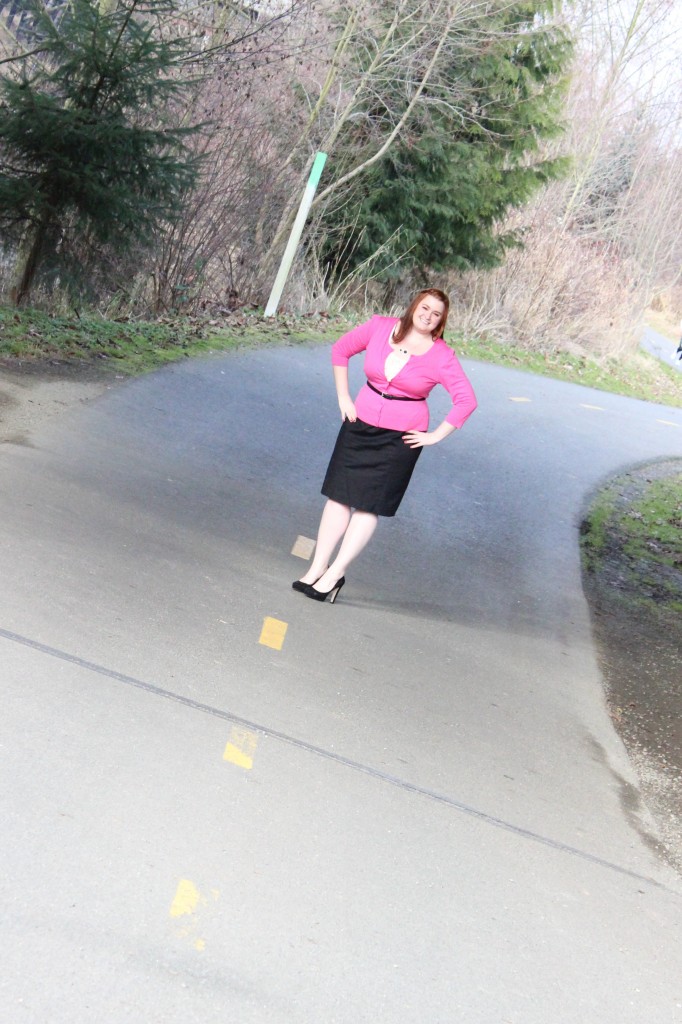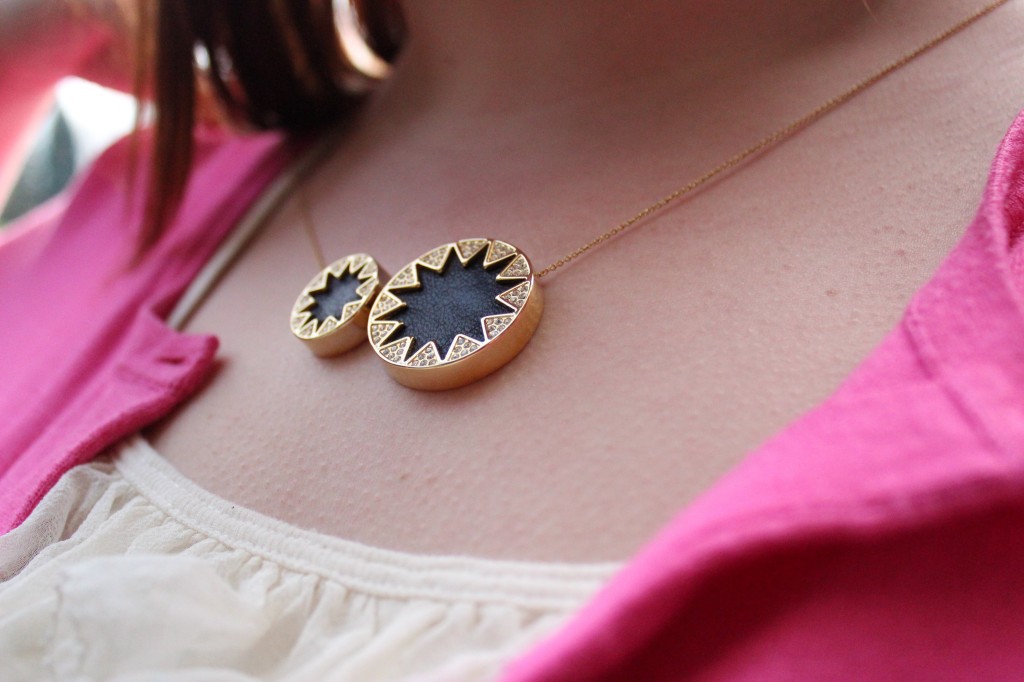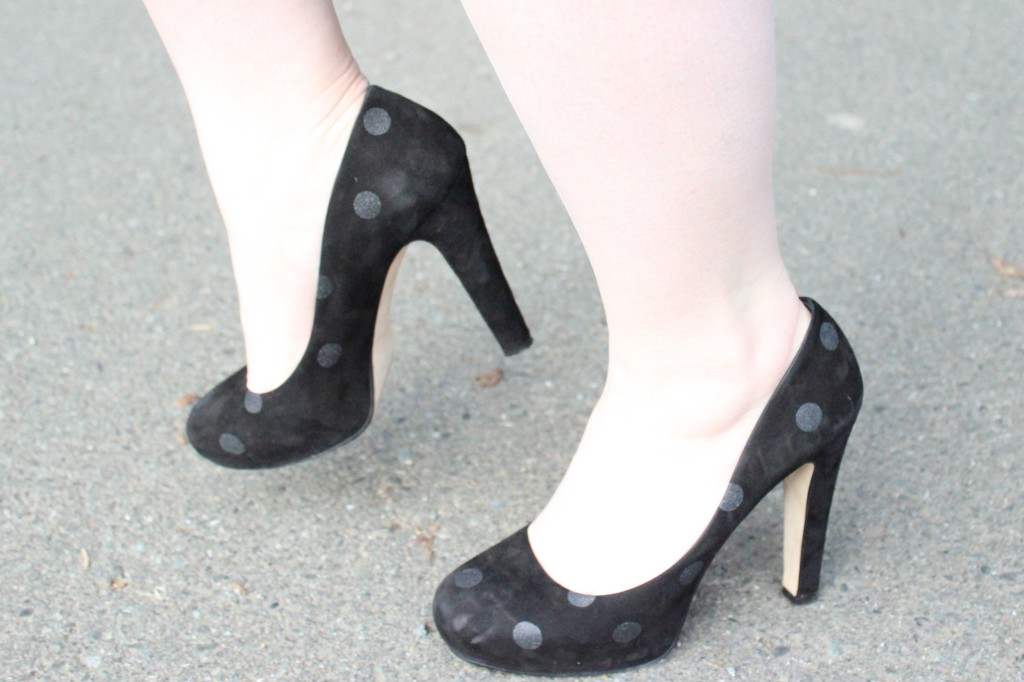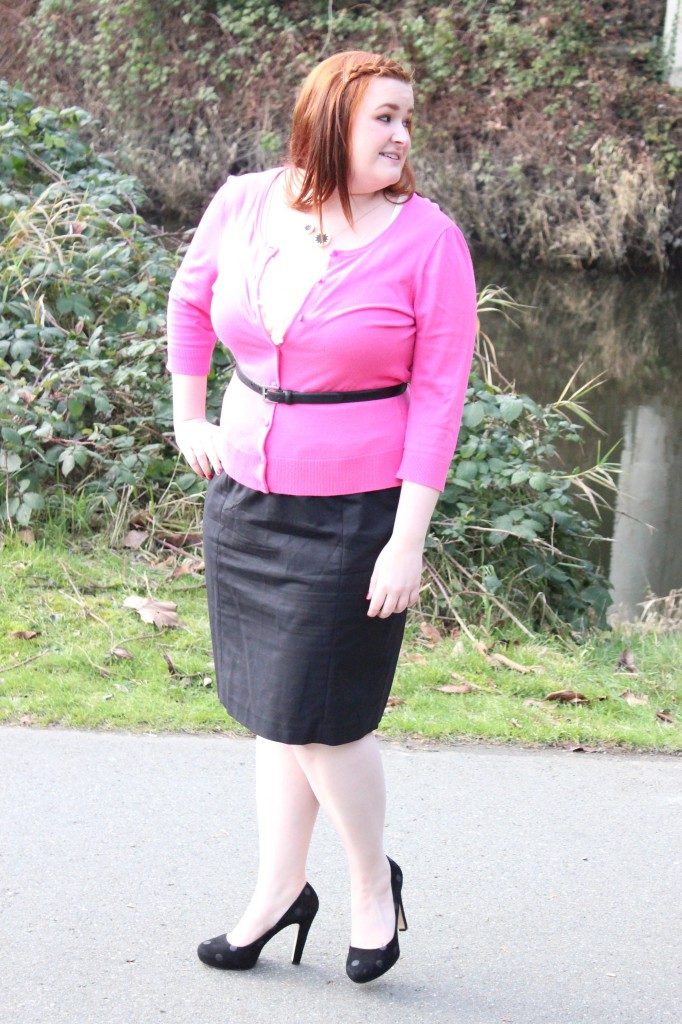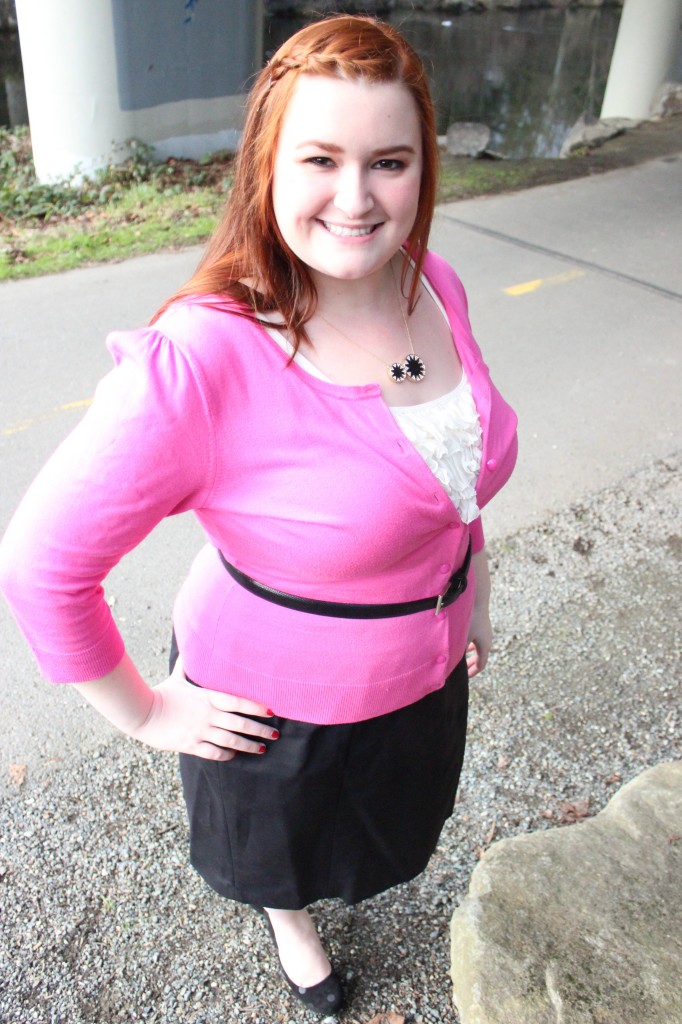 Sweater: Halogen (similar [shopsense shopsense_url="http://api.shopstyle.com/action/apiVisitRetailer?url=http%3A%2F%2Fshop.nordstrom.com%2FS%2Fhalogen-three-quarter-sleeve-cardigan%2F3320328%3Forigin%3Dcategory-personalizedsort" original_url="http://shop.nordstrom.com/S/halogen-three-quarter-sleeve-cardigan/3320328?origin=category-personalizedsort&contextualcategoryid=0&fashionColor=PINK+SORBET&resultback=657&cm_sp=personalizedsort-_-browseresults-_-1_3_B" save_to_store="false"]here[/shopsense]); Shirt: Halogen; Skirt: [shopsense shopsense_url="http://api.shopstyle.com/action/apiVisitRetailer?url=http%3A%2F%2Fshop.nordstrom.com%2Fs%2Fsejour-ela-pencil-skirt-plus%2F3193282%3Forigin%3Dcategory-personalizedsort" original_url="http://shop.nordstrom.com/s/sejour-ela-pencil-skirt-plus/3193282?origin=category-personalizedsort&contextualcategoryid=0&fashionColor=&resultback=2551&cm_sp=personalizedsort-_-browseresults-_-1_7_B" save_to_store="true"]Sejour[/shopsense]; Shoes: Kate Spade; Necklace: [shopsense shopsense_url="none" original_url="http://www.houseofharlow1960.com/double-sunburst-pave-necklace/26670-188872″ save_to_store="true"]House of Harlow[/shopsense]