I Heart Tiffany
When I graduated college in 2011, all I wanted was something from Tiffany's. Like any young woman, that little blue box gave me so much excitement and hope. For many of us it's almost a rite of passage – to get something Tiffany's is to be coveted and held in the highest esteem, even if it's just a piece of silver. I picked out an Elsa Peretti Open Heart ring & necklace for graduation and they have been staples to my jewelry collection ever since. Not a day goes by that I don't wear the ring! A few years later I also was lucky enough to receive the Elsa Peretti Letter "K" pendant, and I love it just as much!
Naturally, whenever I'm in Bellevue or Seattle I have to stop by the local Tiffany's store and dream about the day when a special someone will buy me a beautiful Tiffany's ring that will be presented to me in a lovely little blue box. (In case anyone wants to take note here's my dream engagement ring & wedding band). But I digress.
So one day, upon stumbling into my local Tiffany's I happened across this beautiful large-size Elsa Peretti Open Heart pendant. I knew at once that I had to add it to my collection. If you follow me on Instagram you've probably seen me wear it a few times, but here's my first official outfit post with it: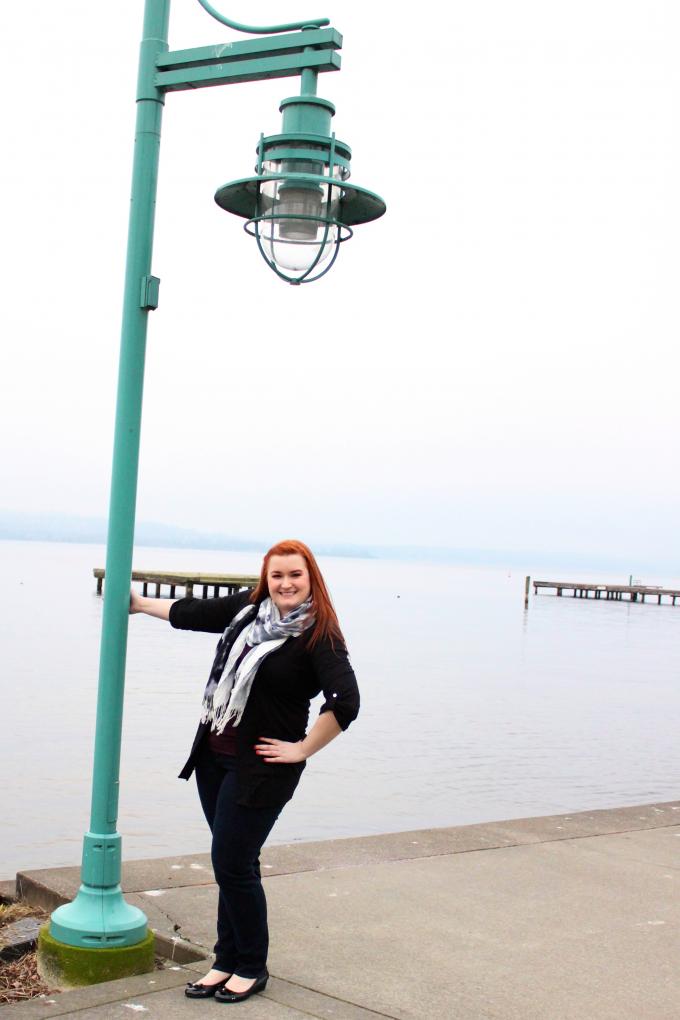 I love wearing this necklace with a more casual outfit, as it helps to dress it up more. Because really, a chunk of Tiffany's silver (or gold or platinum) will help any outfit.
I really wanted to make the necklace the centerpiece of this outfit, so I went with basic pieces and neutral colors – a deep purple crewneck top, dark skinny jeans, a black sweater and scarf. Lately I really love layering my longer necklaces with a scarf. It's a fun way to wear both during the winter and add a little something extra to the necklaces you don't necessarily want to layer with other necklaces. I love wearing the Tiffany heart alone, but adding the scarf is a fun way to add another dimension to your outfit without taking away from the beauty of the piece.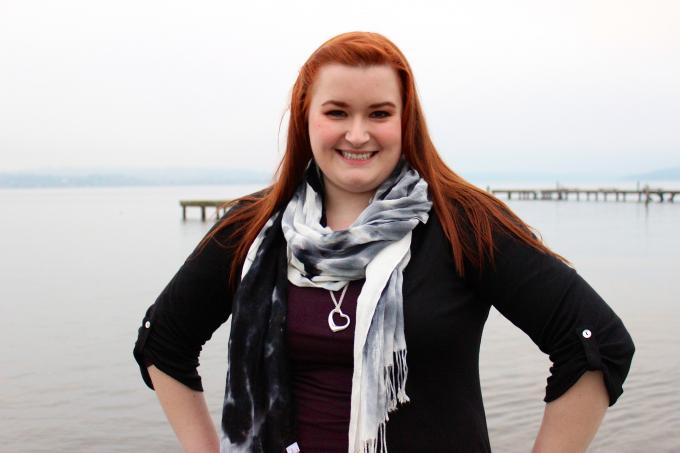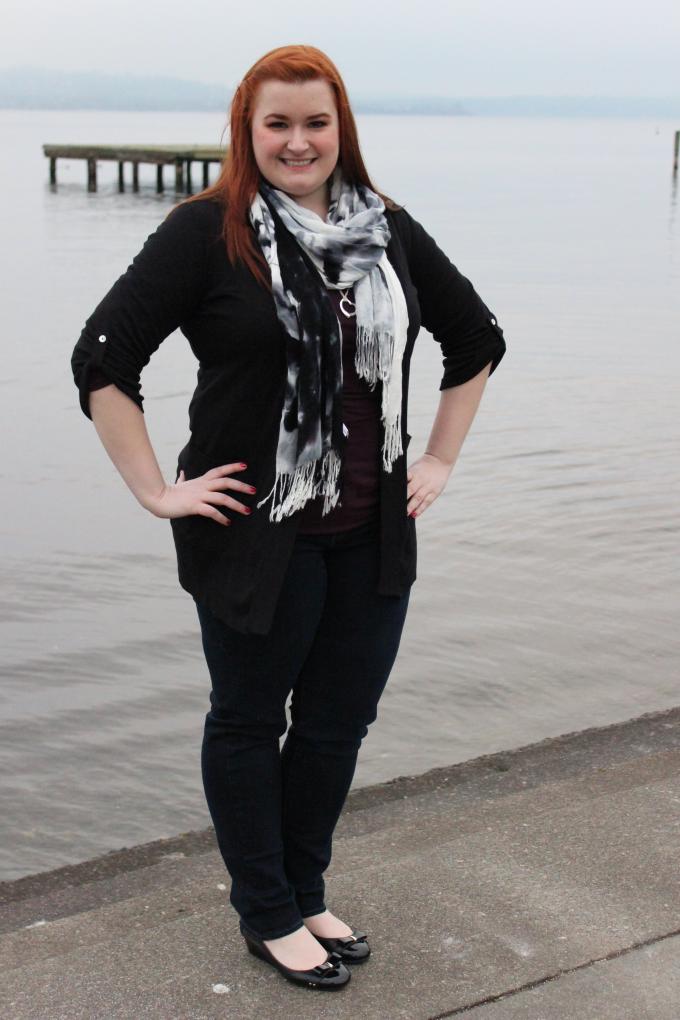 Top: Halogen; Sweater: Splendid; Jeans: [shopsense shopsense_url="http://api.shopstyle.com/action/apiVisitRetailer?url=http%3A%2F%2Fshop.nordstrom.com%2Fs%2Fkut-from-the-kloth-diana-skinny-jeans-exquisite-wash%2F3301418%3Forigin%3DPredictiveSearch" original_url="http://shop.nordstrom.com/s/kut-from-the-kloth-diana-skinny-jeans-exquisite-wash/3301418?origin=PredictiveSearch&contextualcategoryid=0&fashionColor=&resultback=0″ save_to_store="true"]KUT from the Kloth 'Diana' Skinny Jeans[/shopsense]; Shoes: [shopsense shopsense_url="http://api.shopstyle.com/action/apiVisitRetailer?url=http%3A%2F%2Fshop.nordstrom.com%2Fs%2Fcole-haan-air-monica-ballet-flat-exclusive%2F3247487%3Forigin%3Dcategory" original_url="http://shop.nordstrom.com/s/cole-haan-air-monica-ballet-flat-exclusive/3247487?origin=category&contextualcategoryid=0&fashionColor=Black&resultback=0″ save_to_store="true"]Cole Haan 'Air Monica' Flat[/shopsense]; Necklace: [shopsense shopsense_url="none" original_url="http://www.tiffany.com/Shopping/Item.aspx?fromGrid=1&sku=24806057&mcat=148206&cid=288187&search_params=s+5-p+6-c+288187-r+101287465+101297648-x+-n+6-ri+-ni+0-t+" save_to_store="true"]Elsa Peretti Open Heart Pendant[/shopsense]; Scarf: Unknown