Brightening up a Winter Day
We've had some dreary days in Washington lately: snow, rain, freezing temperatures. You know, the beautiful winter mix. While I am not a fan of hot summer weather, I do find myself missing the opportunity to wear my beautiful summer dresses. I've been sticking with slacks and fun tops, sweaters, scarves, and chunky jewelry a lot this winter but every once in a while I have to break out a dress!


Today's dress is a quick and simple way to wear a dress in the winter. I picked up this dress this summer at Macy's. It was just sitting there all alone on a sale rack so I decided to try it on. I wasn't too crazy about it when it was on the hanger, but my theory is if I'm going to try something on, I may as well try everything I want to on. (This is probably why I have way too much in my closet). The dress fit me well at the time (though I wasn't crazy about it), and since the price was right (try 65% off), I decided I may as well go for it.
When I wore it for the first time at work, it got rave reviews from my friends and colleagues, so I was very pleased with my purchase. The cut of the dress combined with the gathering and flower decoration at the waist make it a very flattering fit and style for my body shape. I decided to keep my accessories to a minimum as the dress really speaks for itself. Remember, it's okay to skip the jewelry once in a while, especially when you have an item, like this dress, that already stands out. I simply added a black cardigan sweater to keep my arms warm in the winter weather.
Always remember that just because it might not have hanger appeal doesn't mean you should overlook something!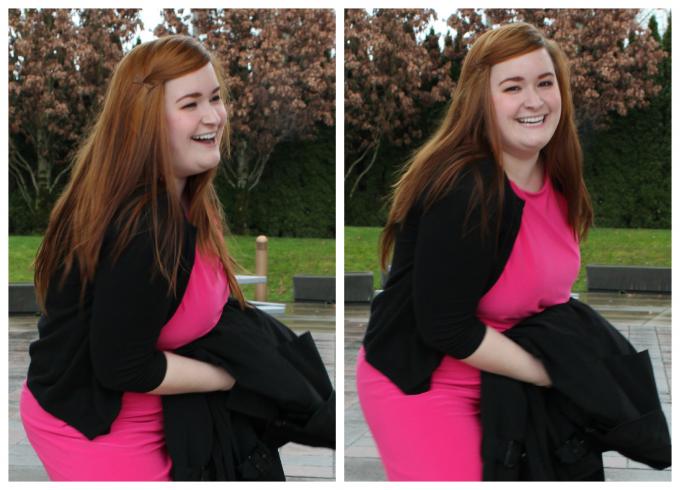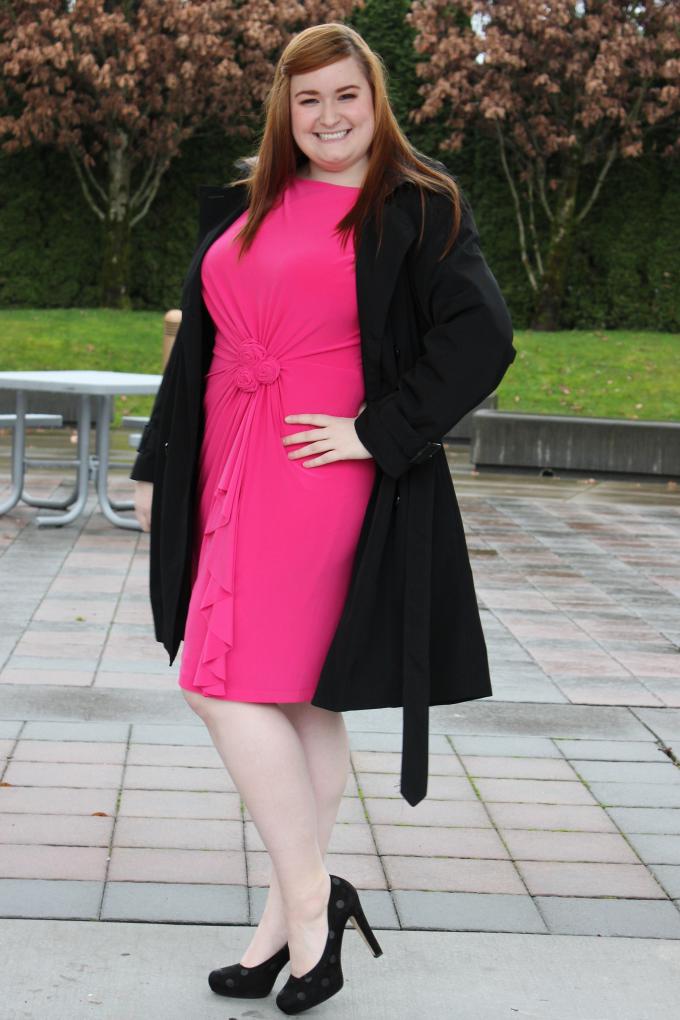 Dress: Jones New York; Jacket: Anne Klein; Sweater: B.P.; Shoes: Kate Spade 'Loire' Pump