Fashion Flashback: Ugly Sweaters
In years past holiday sweaters were a great way to show your festive spirit and appreciation for the holidays. Over the years, those fun holiday sweaters emblazoned with snowmen, Santa Claus, and reindeer, have grown from beloved holiday style to the now infamous "ugly holiday sweater." I can't begin to tell you how many holiday parties I've been invited with the ugly holiday sweater theme and finding one is always the hardest part.
You can hit up your local vintage and secondhand stores as well as larger retailers such as Goodwill & Value Village, and of course there's my personal favorite, looking through my mom's closet because she is "one of those moms" that still thinks the ugly sweater is appropriate for everyday wear after Thanksgiving. The 80s and 90s were ripe with these gems and now they're a hot commodity.
If searching high and low for an ugly sweater isn't exactly what you had mind, there are a number of retailers who have popped up over the years that specifically cater to the ugly holiday sweater trend. This year I picked up my ugly sweater from the Tipsy Elves.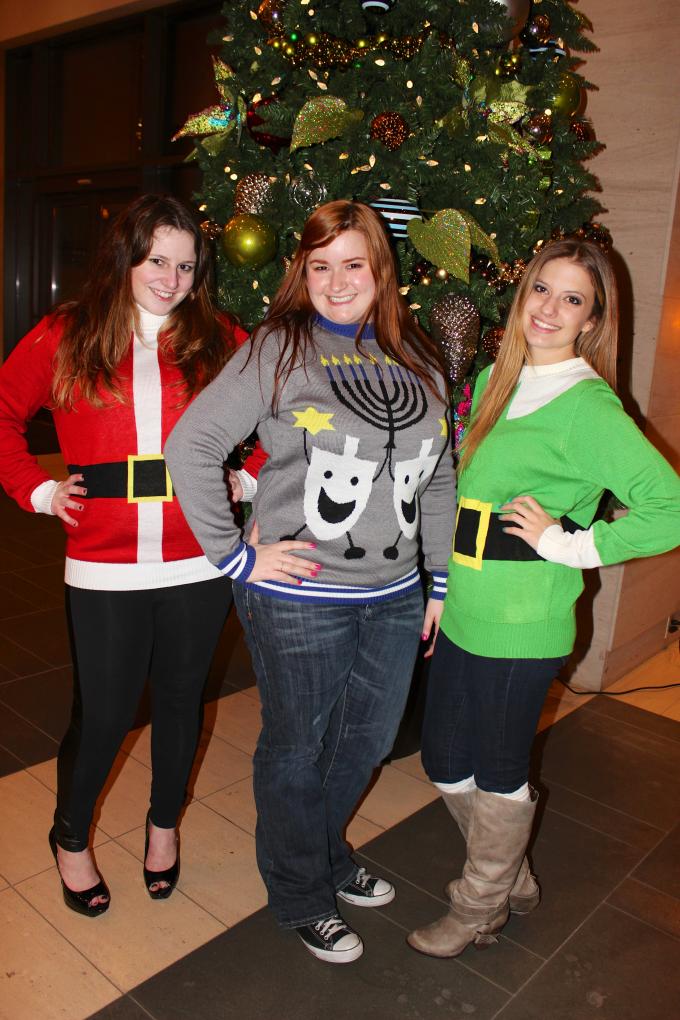 The Tipsy Elves graciously provided us with sweaters and I must say that I was very impressed with the quality of the sweater. Not only was it thick and warm, but it wasn't itchy at all, which is definitely a plus! There is nothing worse than an itchy sweater.
I opted for the Hanukkah sweater as it was last year's Christmas Sweater Design-a-Thon winner. Delaney from Lover of Clothes chose the Elf Sweater, while Rebecca from Eastside Fashion is sporting the Santa Claus sweater.