All That Glitters
Here is my third and final holiday look! This outfit is much more casual than my emerald green party dress or my sequined office party look and I would wear this to a casual get together with friends and family for the holidays, or even a New Year's party. Because of the fun fabric and color it's something you can wear and still look festive in.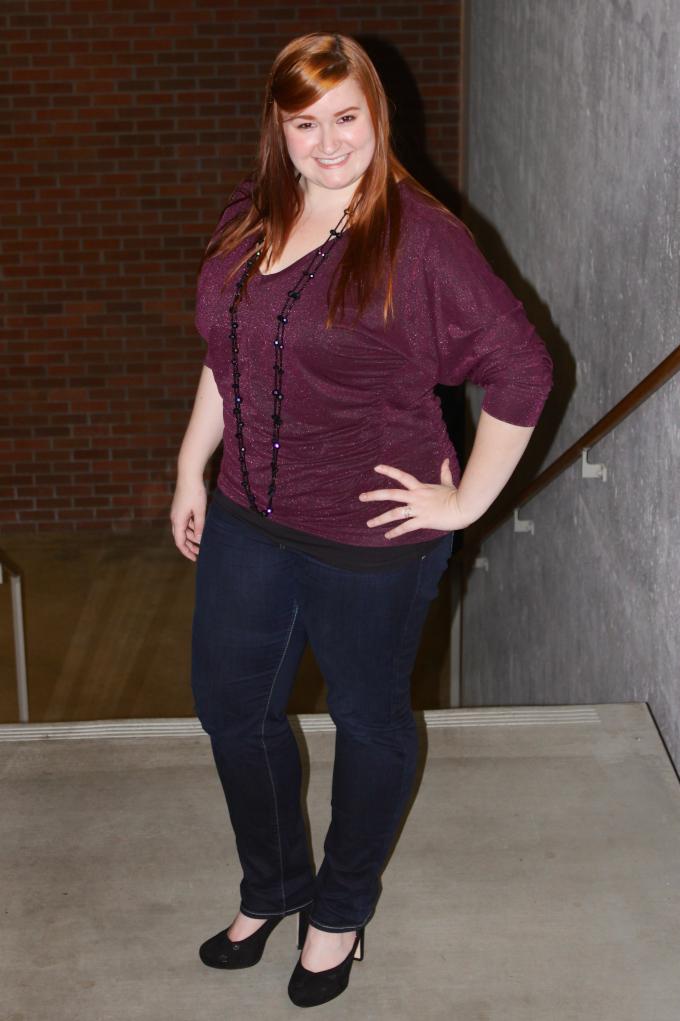 For this outfit, I opted for a great pair of skinny jeans that I could easily dress up with heels and a nice shirt. Of course, in honor of the hoidays I am excited to wear all things shiny, and I love the shimmer on this shirt! It's perfect for the holidays, but stands out because it is not red or black, and it's also a great piece to wear for other functions and not just holiday parties.
The ruching on the shirt makes this an incredibly flattering piece, and also draws the attention away from the chest area (and also minimizes that area!). It's meant to be a longsleeve shirt, but as I have long arms, I've pushed the sleeves up to make it sit at a 3/4-sleeve length.
I'm very self-conscious of my height (I stand at 5'9″ without heels) so I only wear heels when I know I'm going to be around other women in heels or just taller in people in general. I generally opt for flats not only because I don't tower over anyone, but because they're more comfortable too! You could also wear this look with a fun metallic or sequined flat.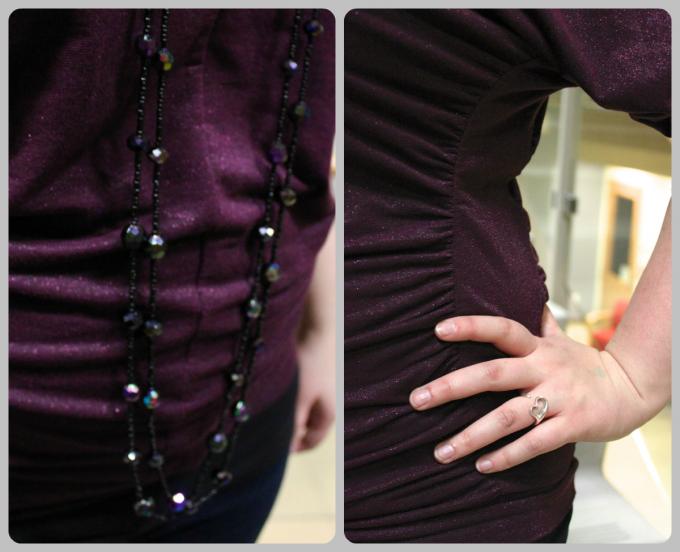 Shirt: Current Affair; Jeans: Kut from the Kloth 'Diana' Skinny; Necklaces: Nordstrom Rack; Shoes: Kate Spade 'Loire' Pumps