Under My Umbrella
It's that time of year again – the rainy Washington weather is back in full force, so as any true Seattle-ite I'm carrying an umbrella! Okay, okay, I realize most of us Washingtonians don't do that (and in fact I generally don't) but this umbrella is too pretty not to carry every once in a while!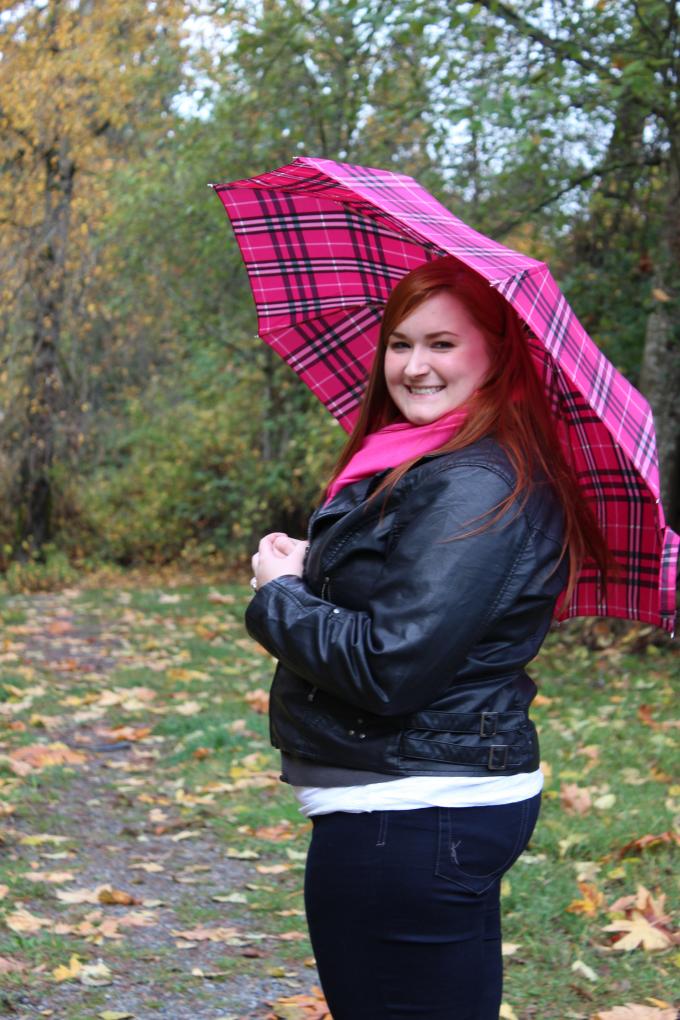 I'm very excited for the season change, as it means I get to wear all of my great fall clothes which are full of such rich colors and textures. I absolutely love my skinny jeans, they're by my favorite jean brand, KUT from the Kloth. They're long enough for my tall frame, and stretch enough that they're comfortable if you need to move around a lot. I have 4 pairs of these jeans, and many other cuts & styles by KUT. I love that they have a "K" on the pocket, especially since my name is Kate. I highly recommend them!
My faux-leather jacket is an item I always look forward to wearing in fall. I tend to wear it with more feminine colors and styles, such as my hot pink scarf. And yes, I do feel slightly more badass when wearing it (even with hot pink), in case you're wondering.
I'm also loving the Nordstrom tissue weight wool & cashmere wrap. It's a staple for me every fall, and they come in plenty of fun colors so you're sure to find one that tickles your fancy. They're a great gift for the holidays.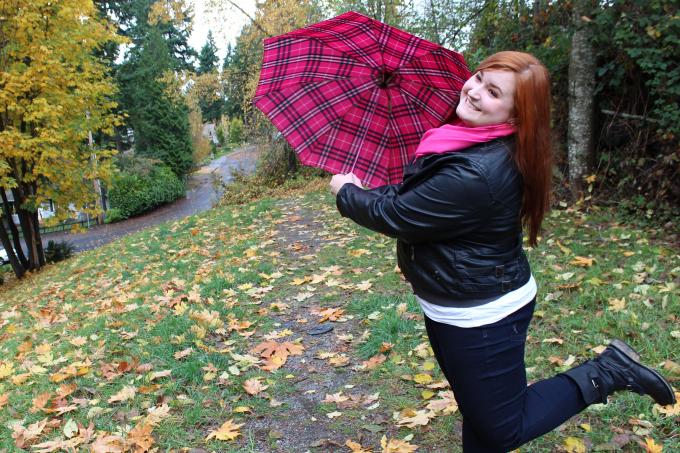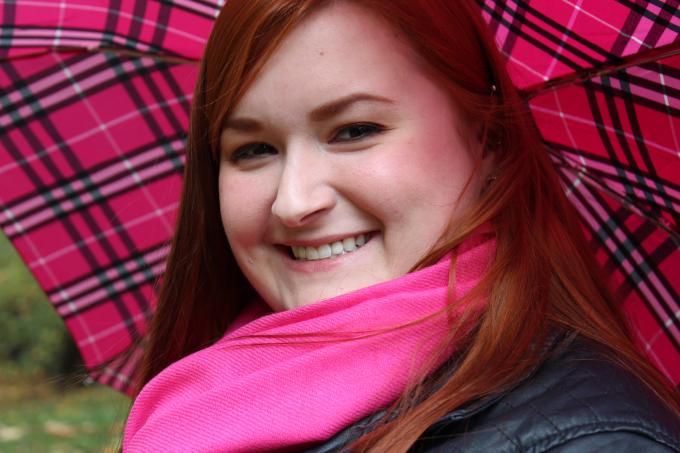 Jacket: J. Bernardo; Jeans: Kut from the Kloth 'Diana' Skinny; Scarf: Nordstrom; Boots: Steve Madden; Umbrella: Burberry