All About.Me
Have you ever wished for one site that featured all of your social media profiles? Did you hope for one location where you can send business prospects or colleagues to find all of your important social networks?
On About.me, it's all about YOU.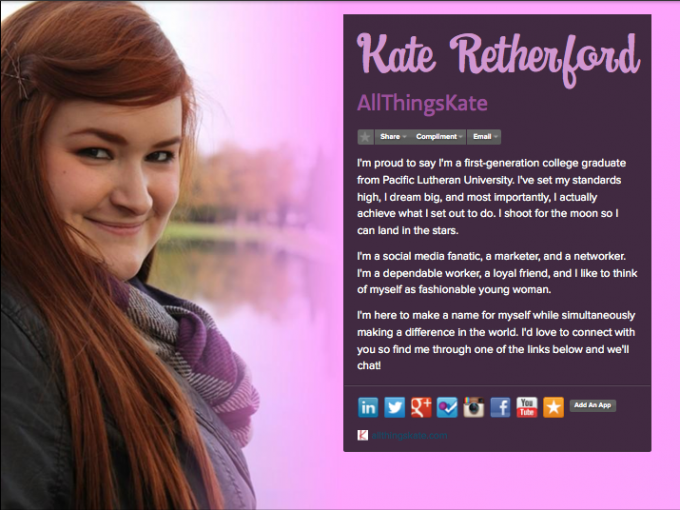 About.me allows you to easily add all of your social networking sites into one location, as well as other blogs or websites you'd like to include in your profile. Make sure your About.me page accurately represents YOU and only include appropriate and relevant links to person profiles if you will be sharing this professionally.
You also have the ability to add in a short bio, or your "30 second commercial." Make sure this section contains keywords and highlights your skills and expertise. It needs to be fun, exciting, AND grammatically correct.
About.me provides an easy -to-use interface which allows you to upload photos from your computer or use Instagram as your profile's background. The interface is easy to use for those of us "regular joes" who are not web designers.
Don't forget you can share, compliment and favorite profiles. Head to about.me to get started today and connect with me there too: about.me/kmretherford
This post can also be seen on Girl Power Hour.