Greetings from Iceland!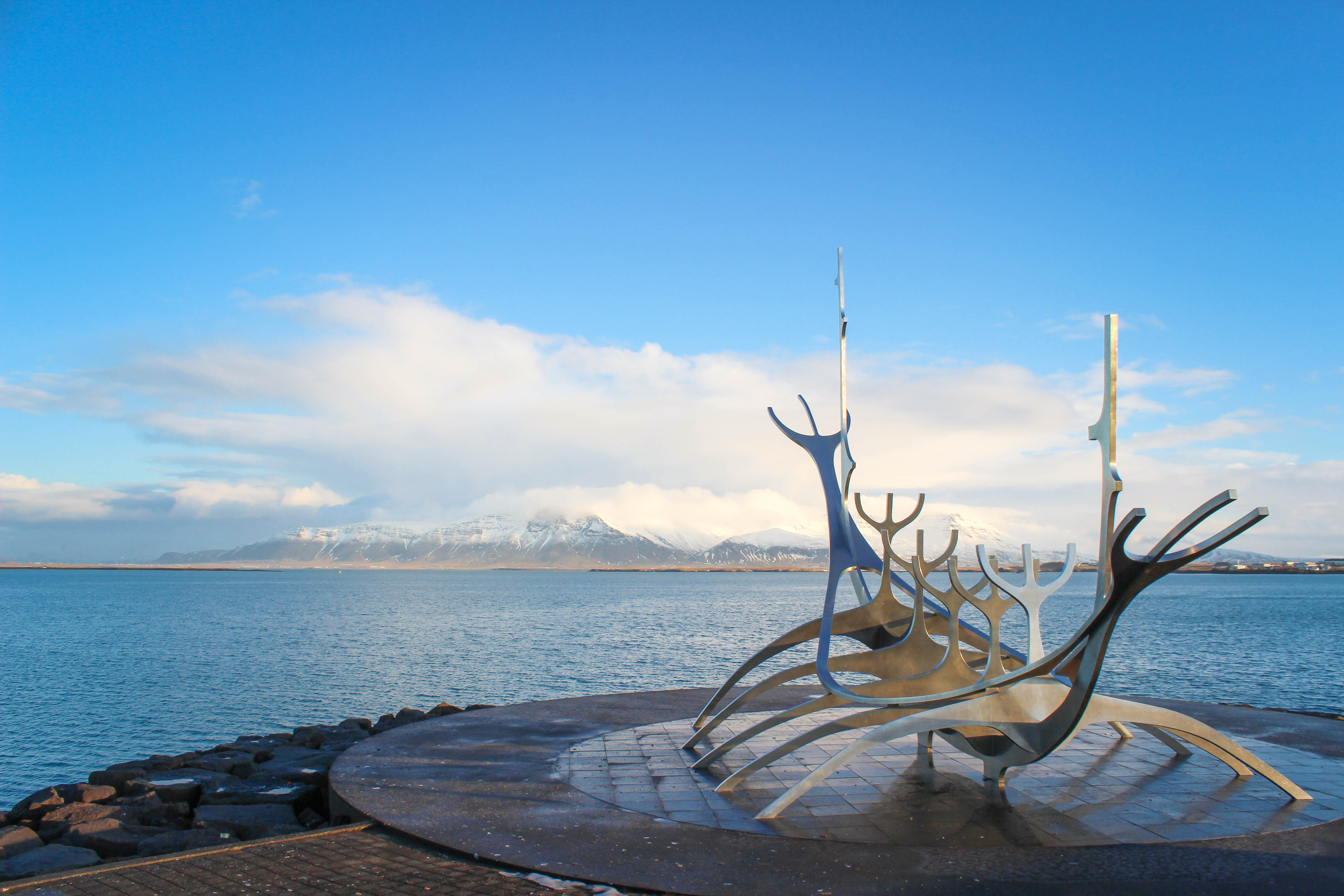 Hello from Reykjavik, the capital of Iceland! After about a seven hour flight from Seattle, we are finally here!
Myself and three of my friends (Amy, Dolly, and Jon) decided to book this trip to Iceland last August. You may be wondering why, and the honest truth is we found an amazing deal on a trip so we decided what the heck, why not? Months of planning and preparation later, we have arrived on Iceland soil (or volcanic ash, as the case may be).
We're staying at the fabulous Hilton Reykjavik Nordica Hotel and were lucky enough to be given rooms on the top floor! Once we checked into the hotel Jon, Dolly and I took what Jon told us would be a 15-minute walk to Reykjavik City Center. An hour later, after almost slipping and falling on the ice and a few wrong turns, we found the shopping district! (This is the last time we listen to Jon and his "sense of direction"). Of course the first thing we sought out was a nice hot cup of coffee (or kaffi, as the Icelanders call it). We found an amazing little coffee shop and got what turned out to be the most amazing little mochas!
Dolly and I couldn't resist the urge to shop our way through Iceland, so we made a few pit stops at some promising looking shops. Our first purchase were these amazing Icelandic wool infinity scarves. We wandered around shops for a few hours before we stopped for lunch at a pizzeria. You'd actually be surprised how much the Icelanders like the pizza; there are pizza shops all over! After lunch we walked up to the Hallgrimskirkja Church.
Afterwards Dolly and I made our most exciting purchase — hats!