Discover the Mid Century Hideaway: A Retro Retreat in Historic Snohomish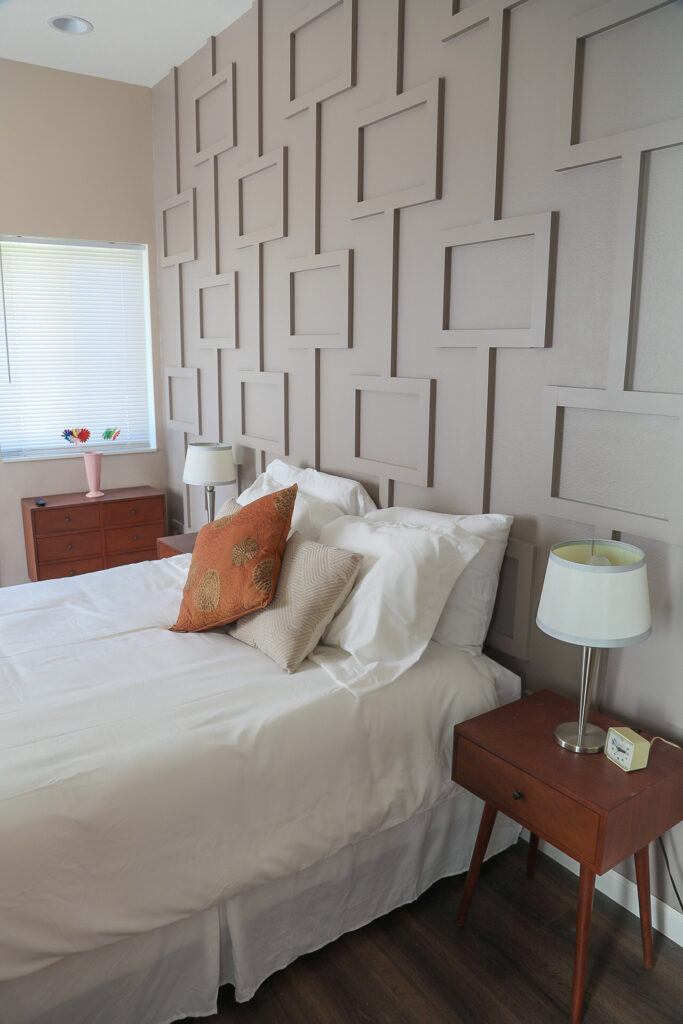 Welcome to our newly renovated retro retreat in the heart of Historic Snohomish: The Mid Century Hideaway! Built in 1961, this charming studio has undergone a remarkable transformation, bringing back the vibrant mid-century style. We are thrilled to announce that it is now available for booking on Airbnb! You can see the transformation video here.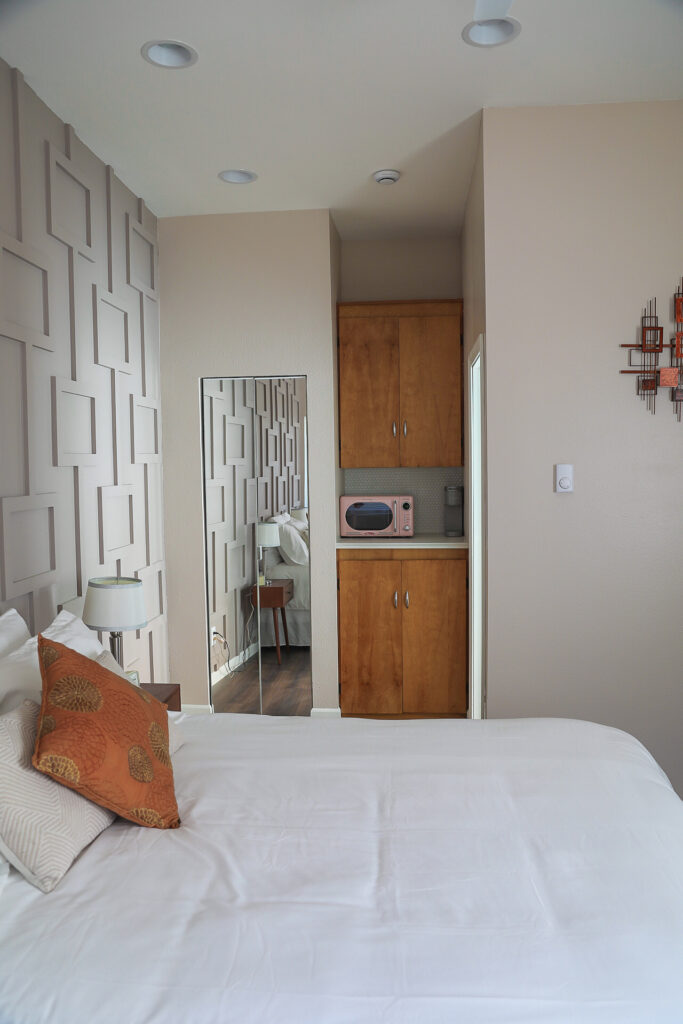 Jon and I have spent the last few months renovating this cute little studio. When we purchased the property, the studio was in shabby shape and, in my opinion, lacked character. I got to work designing while Jon got to work the actual work.
From a design perspective, I knew that I wanted to create a statement wall of some sort. Originally I was thinking I'd go with wallpaper, but ruled that out pretty quickly once I saw the price tag. My aunt suggested a feature wall and so I started researching Mid Century inspired designs that we could recreate. I put together a Pinterest board with my favorites and (boldly) let Jon make the final decision on which style.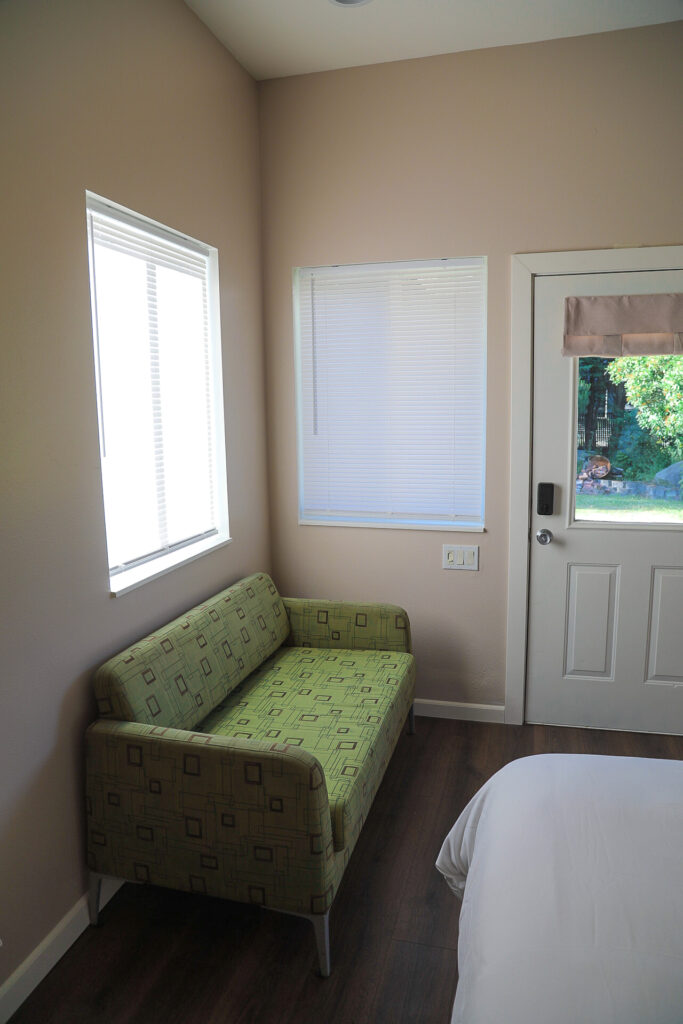 Beyond the feature wall, we made many more exciting updates: all new flooring & lighting throughout, complete bathroom overhaul (tile, new sink, new shower, new light fixtures), and fresh paint on everything. Of course, we went to our favorite building salvages to find many of the fixtures. All in all, it was a labor of love and we couldn't be more pleased with how it turned out. If you're visiting Snohomish anytime soon, we hope you'll choose to stay with us!