A Weekend Getaway to Vashon Island, Washington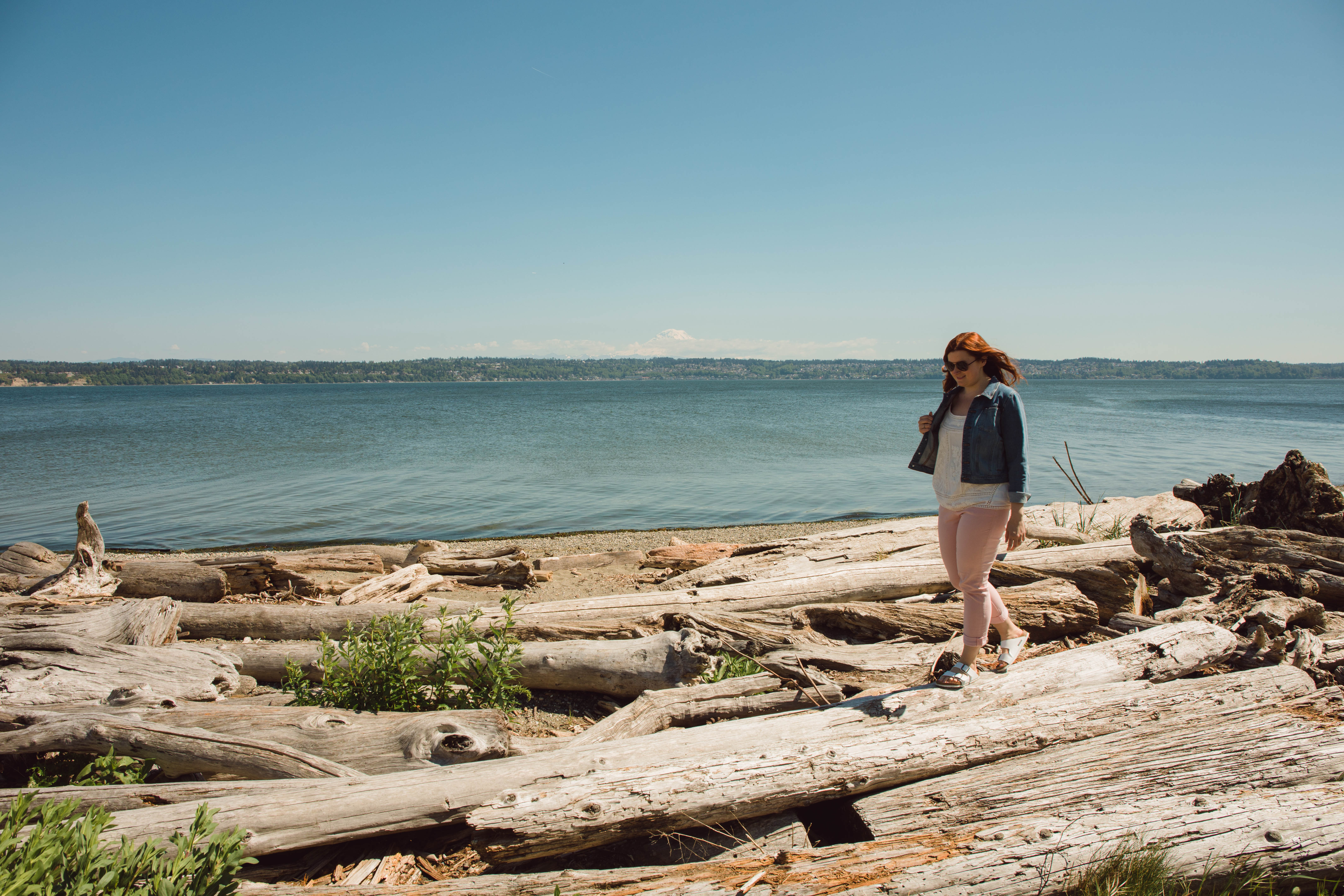 Vashon Island is located just a short ferry ride from Seattle or Tacoma and is a charming day or overnight trip from the greater Seattle area. The island is just 37 square miles and is only accessible via ferry.
Jon and I traveled to Vashon to have an active, yet relaxing weekend getaway. While the island is small there are some fun outdoor activities to do and spaces to explore!
We stayed at the Lodges on Vashon, a comfy little oasis within walking distance of the heart of Vashon Island. The cozy lodges were private and spacious while offering a unique experience with the communal areas that included outdoor seating, grilling areas, and games.
The Lodges on Vashon is extending a 20% discount to All Things Kate readers! Just use promo code ALLTHINGS to book a lodge at 20% off. Valid until June 15, 2018, excluding Memorial Day weekend. 
Check out my Instagram story highlights to see snippets from our trip to Vashon Island!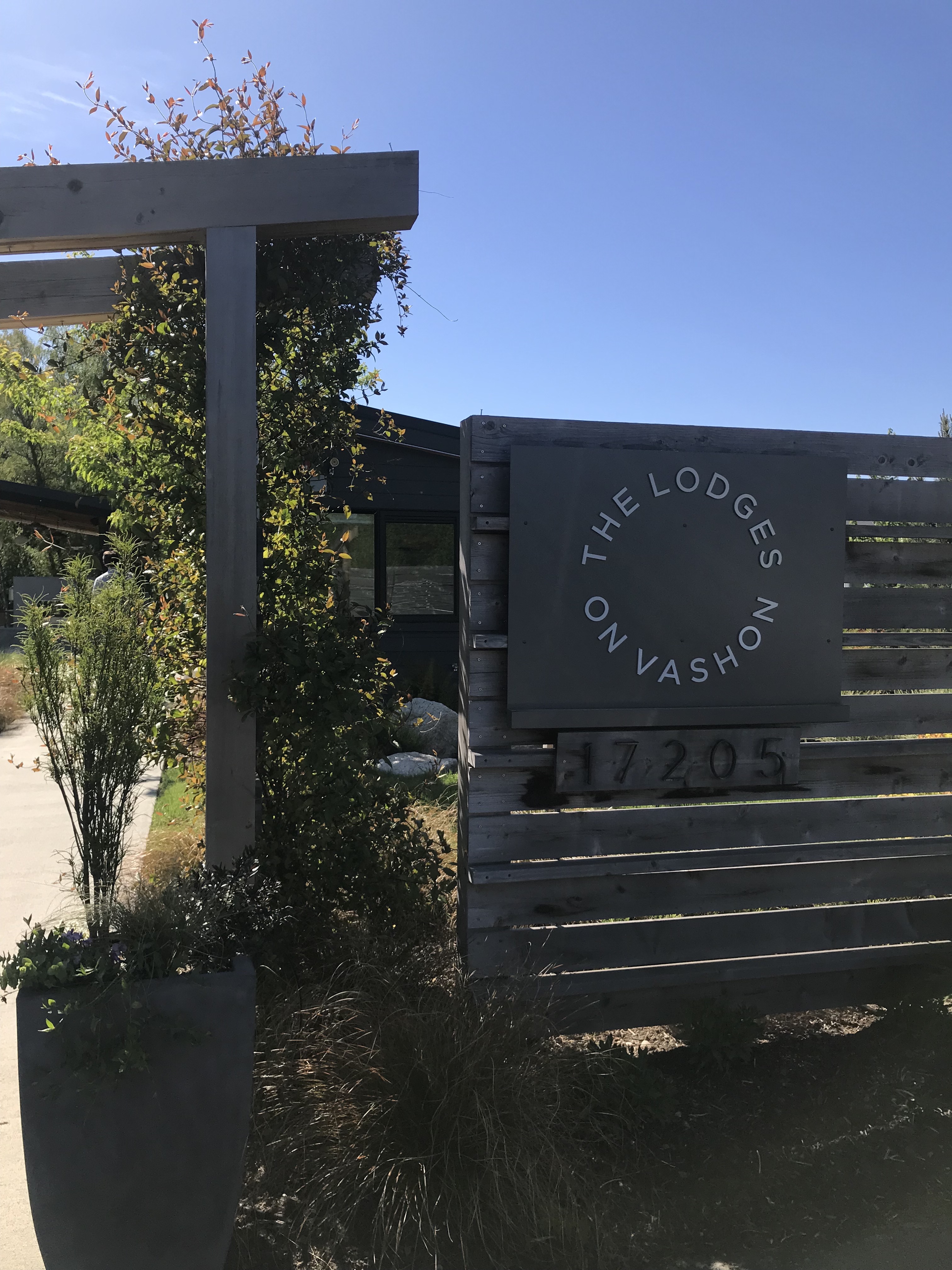 Fun Things To Do
If you're looking for a quiet and relaxing weekend getaway with outdoor activities to enjoy the Seattle sunshine, look no further than Vashon Island!
Vashon Adventures –  If you know Jon and me, you know that we love to bike ride. So we jumped when we were offered the chance to ride e-bikes on Vashon. And let me tell you, those electric bikes made it so easy to ride up and down the island's hills. I've never ridden up a hill at 20 mph! These are high quality bikes that we tested on all sorts of different roads and they took on everything with ease. It's perfect for non bike riders to explore the island on a bike! Vashon Adventures also offers paddleboard and and paddle kayak rentals as well!
Walk through town – It's a short walk of just a couple blocks, but it is certainly worth the stop to wander through the shops.
Farmers Market – There's a park in the center of town that plays host to a great little farmers market on Saturdays. Stop in, shop the arts and crafts, pick up a few fresh veggies, and grab a snack for the road.
Point Robinson Park & Maury Island – Vashon (and the connecting Maury Island) have a lot of different trails for you to go explore. Our favorite was the trail out to the Point Robinson Lighthouse. It's not a hard trail (I did it in Birkenstocks), but it does lead out to a great (rocky) beach with lots of driftwood for building a fort.  If that's not enough, you can also drive down the road to the Maury Island Marine Park for a bit more strenuous hiking.
Bike in the Tree – Unfortunately, vandals have picked this bike over pretty well so it isn't as amazing looking as it was a few years ago.  But it's still good for a two minute diversion when you're driving to Maury Island or the Coffee Roasterie.
Good Places to Eat
Vashon Island Baking Company – The first stop to make upon arriving at Vashon should be Vashon Island Baking Company. Grab a sweet treat and a coffee; you won't regret it!
Farmers Market – After grabbing coffee, we explored the Vashon Island Farmers Market, a wonderful small town market with fresh fruits and veggies, arts and crafts, food and baked goods. Jon got a tamale and a tamizza (tamale + pizza) that he loved!
May Kitchen & Bar – A completely nondescript building on the outside opens up to a beautiful Thai restaurant that is touted as Seattle's best Thai restaurant. We had the fried watercress with peanut sauce, pad Thai, and pra ram loang soang. Make sure to get reservations!
The Hardware Store Restaurant – We only ate here for dessert, which was a phenomenal Callebaut chocolate brownie with vanilla ice cream and salted caramel sauce.
Snapdragon – An all vegetarian restaurant, we stopped in for a delicious breakfast! The baked goods are outstanding. We shared a cinnamon roll that was light and flaky with berries (so amazing!), I had a scramble and Jon had french toast. We also got a chocolate chip cookie to-go and it did not disappoint.
Vashon Island Coffee Roasterie – This is a great coffee roasterie.  It has a great vintage vibe and you'll get to see an authentic coffee roaster.  They also have a large wall of teas in case you aren't into coffee.
Created in partnership with the Lodges on Vashon & Vashon Adventures