Courage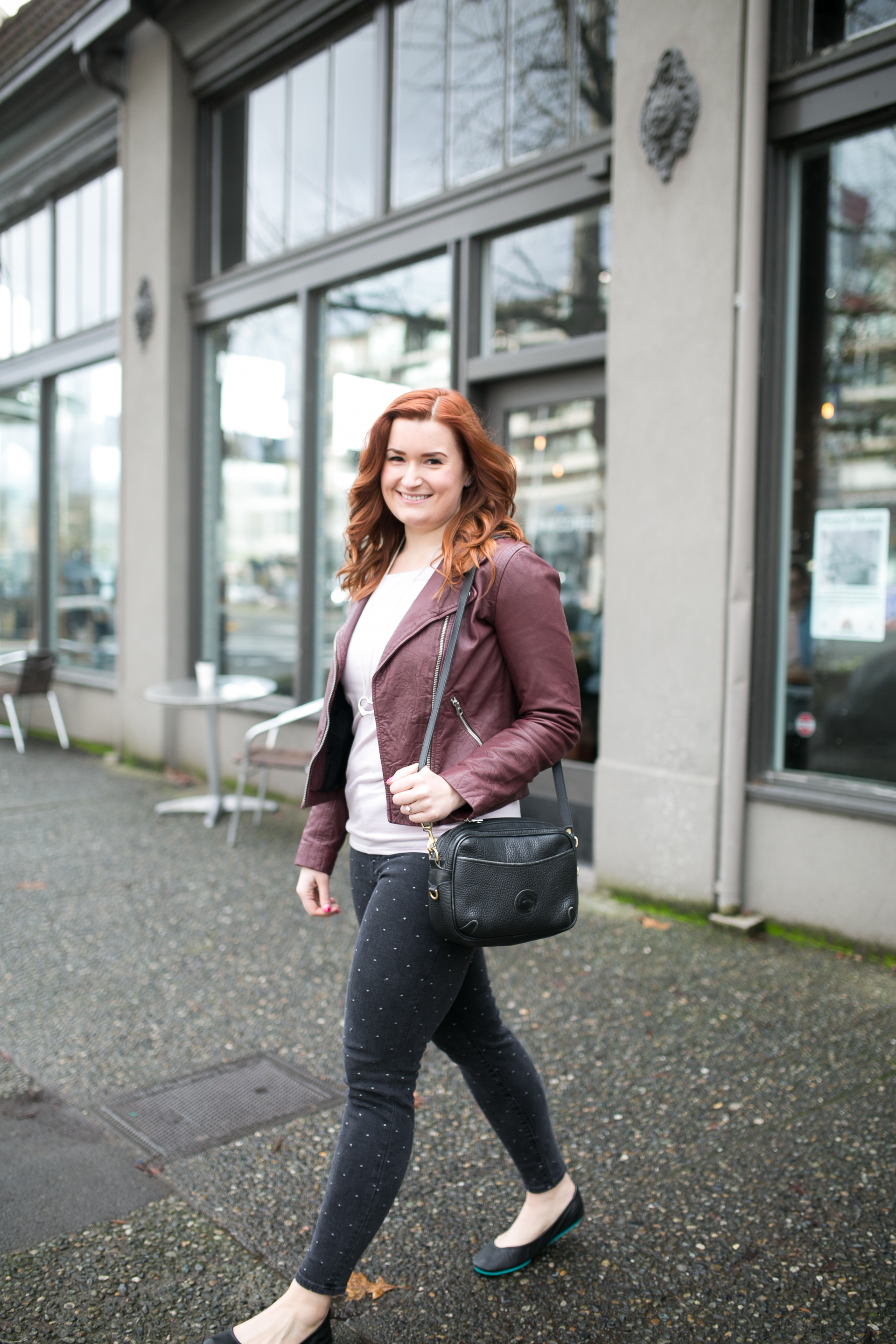 If you've ever been told, Wow. That's so courageous. How could you put yourself out there like that? I could never do that, this post probably isn't for you. If you've ever said that to someone else, this post is for you.
I don't think of myself as a person with a lot of courage, but there has been the occasion that those words, or some iteration thereof, has been said to me. My response? I'm not courageous. You can do it, too! It's normally met with a "yeah right" giggle, and we carry-on with whatever conversation we're having, but I meant what I said: You can do it, too. You can be courageous and have courage to do the big and little things in your life. It just takes practice.
If you know me in my personal life, you may know that I can be bold and outspoken, or as my future father-in-law described it: one that rocks the boat when needed. But I wasn't always this way. In fact, I think at one point my parents were concerned I'd be shy and quiet my entire life. But then along the way, something changed and I was able to find courage and strength to stand up for myself when no one else would, to put myself out there on the internet, to try new things, to ask for a raise, to say I love you for the first time. The thing is, these are all things that anyone can do. There is no barrier to entry (okay, except maybe an internet connection if you're looking to start a blog), but everyone has the ability to do these things. The differentiating factor for a courageous person is that they are not letting fear hold them back.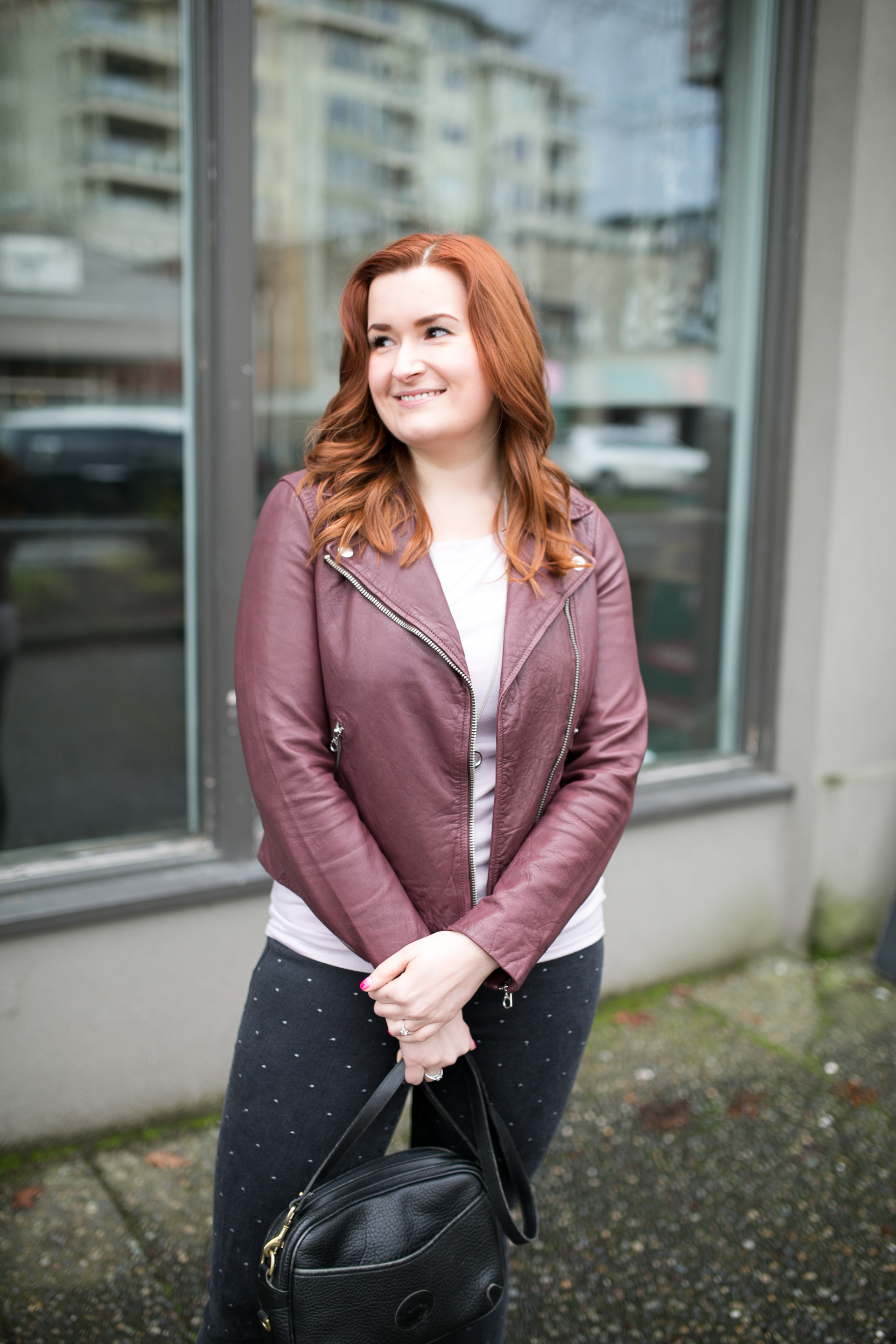 Fear is a funny thing. It's this invisible little fairy that flits around causing us unnecessary grief, insecurity, and stress. It hinders our growth and holds us back from future successes.
I let fear hold me back for a long time in my professional career. I was afraid of many things: changing companies or job roles, asking for a raise, standing up for myself. I let fear paralyze me. By that I mean, I knew exactly what I wanted to say: voice an unpopular opinion, speak honestly about my experience (positive or negative), advocate for myself and others, appropriately disagree with my boss and provide an alternate option. While I knew what I wanted to say, many times I found myself unable to speak. At the end of meetings I would be frustrated with myself. And the worst part? Regret. I was riddled with it. While fear held me back because I was afraid of what may have happened, the action of not doing was worse because I would continually wonder what could have happened had I found the courage to speak up.
And then I realized that this is not the way I want to live my life. I don't want to be filled with the negative emotions of fear, regret, and worry. I don't want to spend my future pondering what could have happened if I'd had more courage. So that's when I decided I had to swallow my fear and find the courage inside me to do.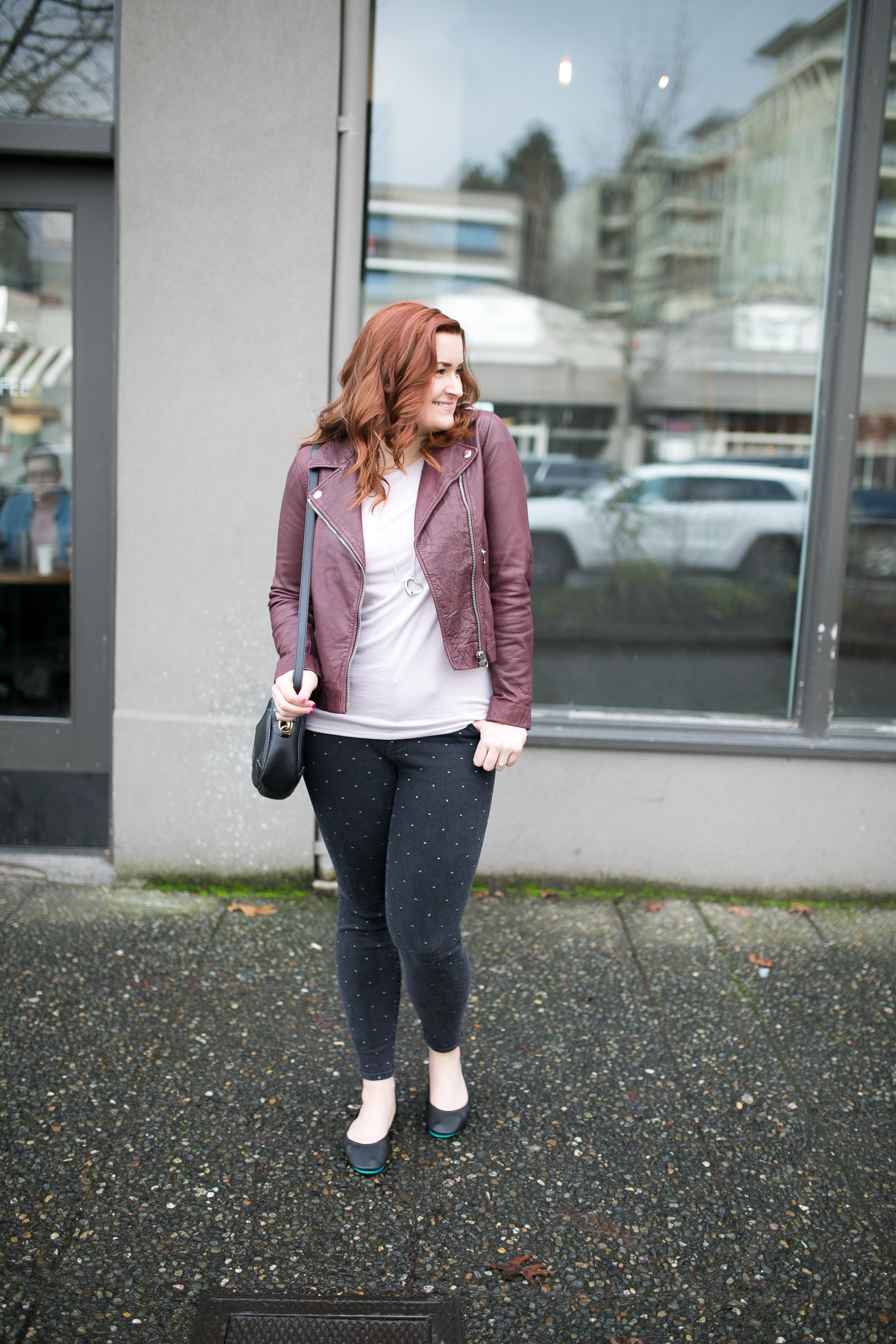 Freedom is what came next. It didn't happen overnight, but each day I'd challenge myself to do something brave and outside of my comfort zone. Take the risk and speak up like I'd been so afraid to do before. It was exhilarating, exhausting, and ultimately rewarding. I no longer lived with regret and I found a new peace. Living boldly and honestly with myself, even if I made a mistake, I was holding true to my purpose and never wondering about the "what ifs" in life. With time and practice, it started to come more naturally to me and now is a part of who I am.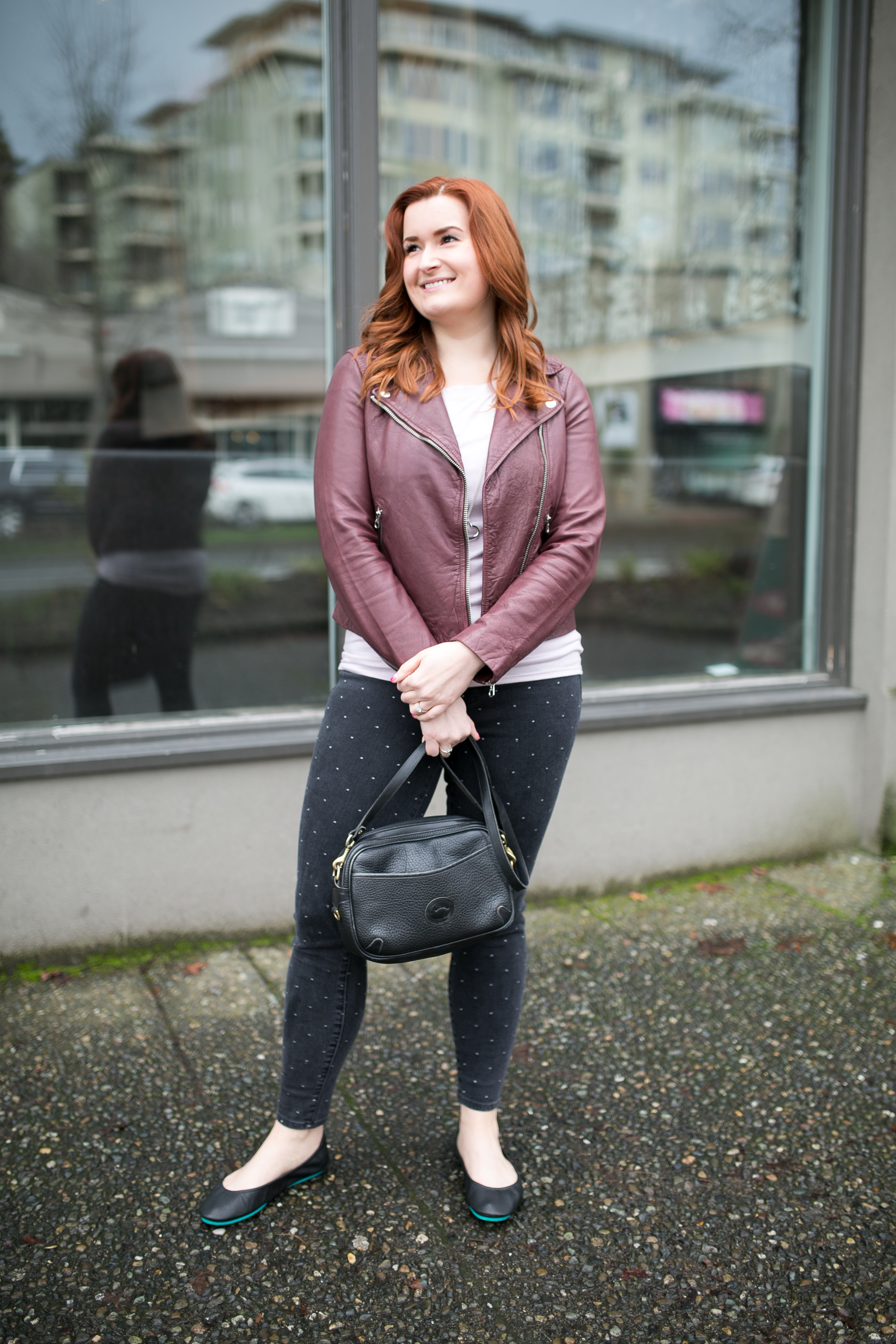 Living with courage, honesty, and boldness made me a happier person, and has allowed me to live my fullest life. If you find yourself without courage, I hope you'll remember that it takes time and set intentions to reach your goals, whatever they may be.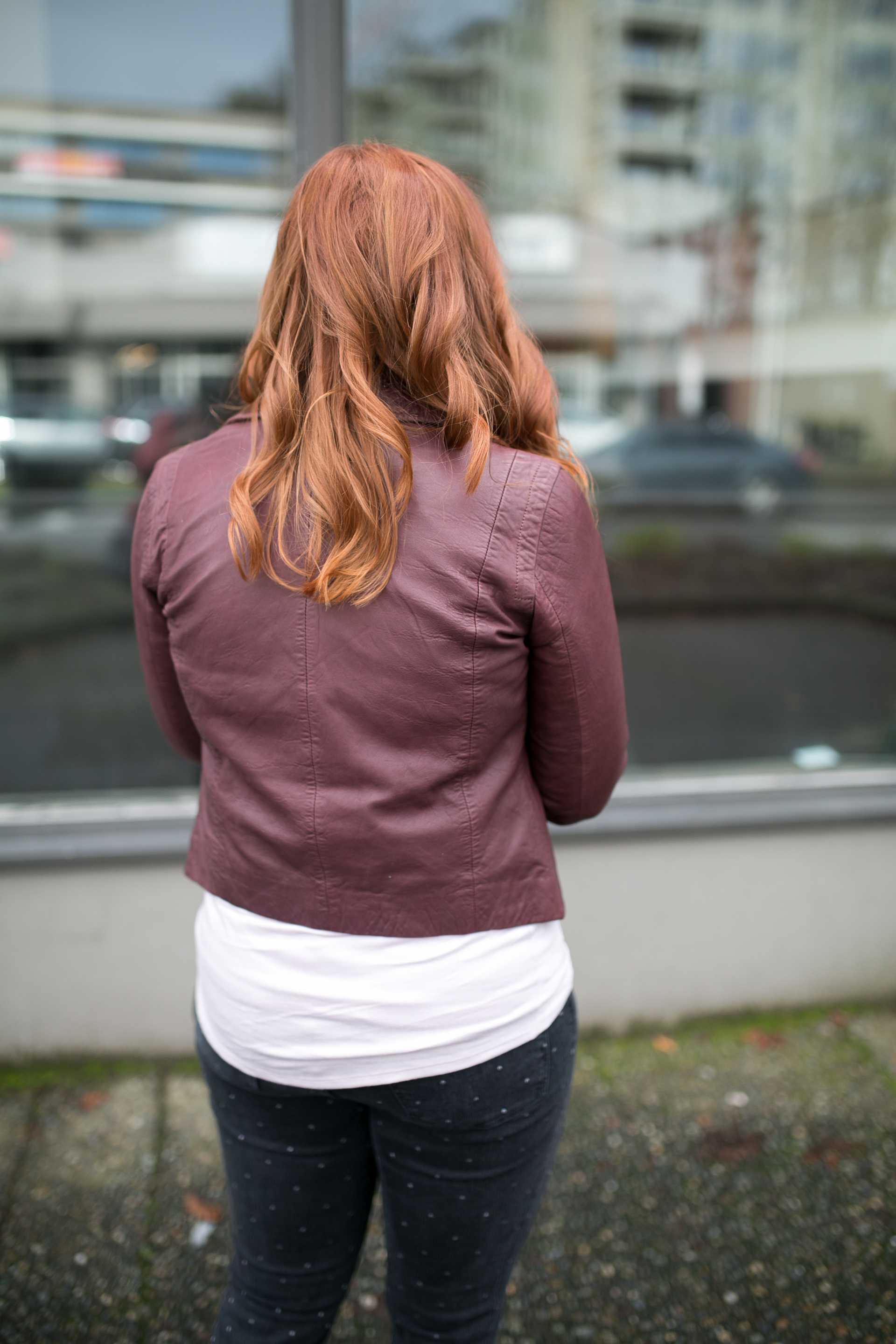 Top // Jacket available here and here // Jeans (similar) // Bag (similar) // Necklace // Shoes
[show_shopthepost_widget id="3026944″]