Fitness Programs: Seattle Pilates Collective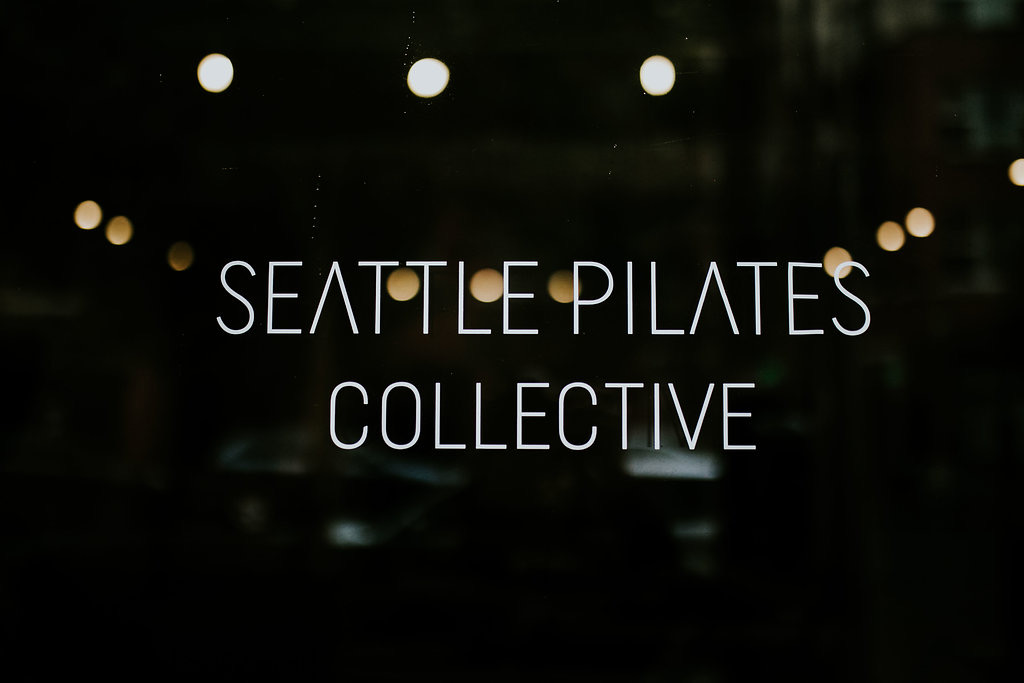 I'm always looking for new ways to diversify my fitness routine, so when Nathalia & Jake, the owners of Seattle Pilates Collective, invited me try out one of their classes, I was totally down for it! I've taken a few pilates classes but none have been at the caliber of Seattle Pilates Collective. The attention to detail that Nathalia & Jake have created, not only in terms of an aesthetically pleasing studio, but also the care that the instructors take to their students, make the community at Seattle Pilates Collective a welcoming environment to get your sweat on.
Today, I'm sharing a behind the scenes look at Seattle Pilates Collective and what to expect in a pilates class! Hope to catch you at a class soon!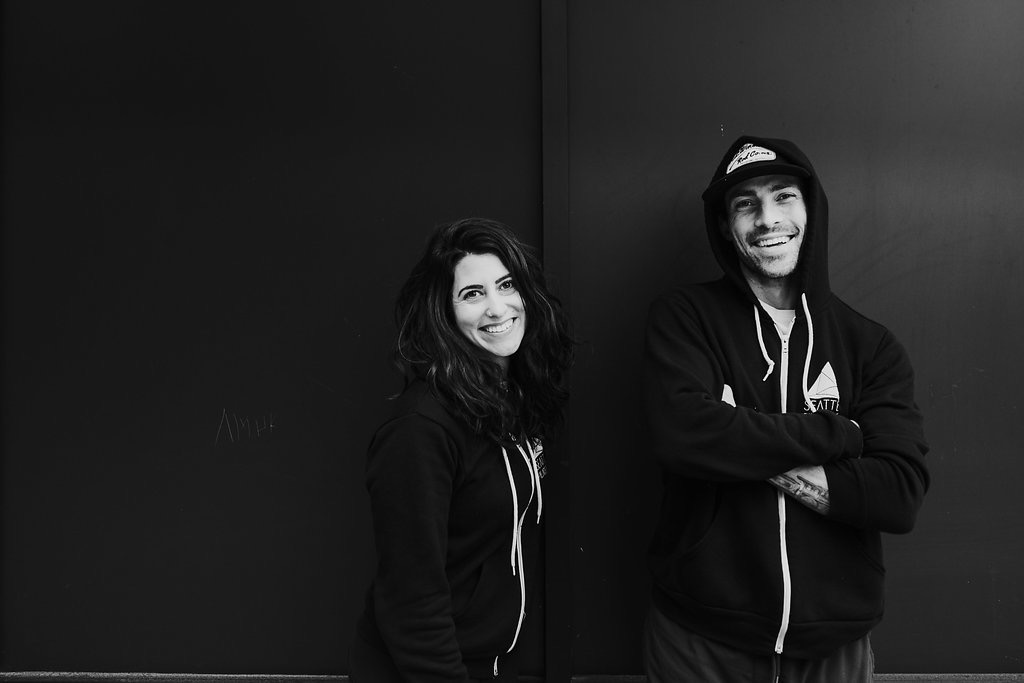 Kate: Tell me about the Seattle Pilates Collective. What sets you apart from other Pilates studios? 
Nathalia & Jake: Seattle Pilates Collective is a community of kindred spirits. We have created a space for people to come kick ass and free their mind. We want to inspire, motivate, and educate our clients to show up and be the best versions of themselves. We are trying to make Pilates more approachable, supportive and fun. Our classes are energetic and our level of instruction is high across the board. We also happen to be the only studio in Seattle offering group classes on the balanced body Allegro II Reformer. At our studio, vibe is essential, community is king and our clients are everything.
K: What is Pilates? 
N & J: Technically, Pilates is a method of exercises that is low impact, with a focus on strength and flexibility emphasizing proper alignment, core strength and muscular balance… but it is so much more than that. It is the conversation and relationship you have with your body. It's taking time out of your day to focus on how you feel, check in with how you're moving and hopefully let your body teach you something new about yourself. Pilates can change your life. It's MAGIC!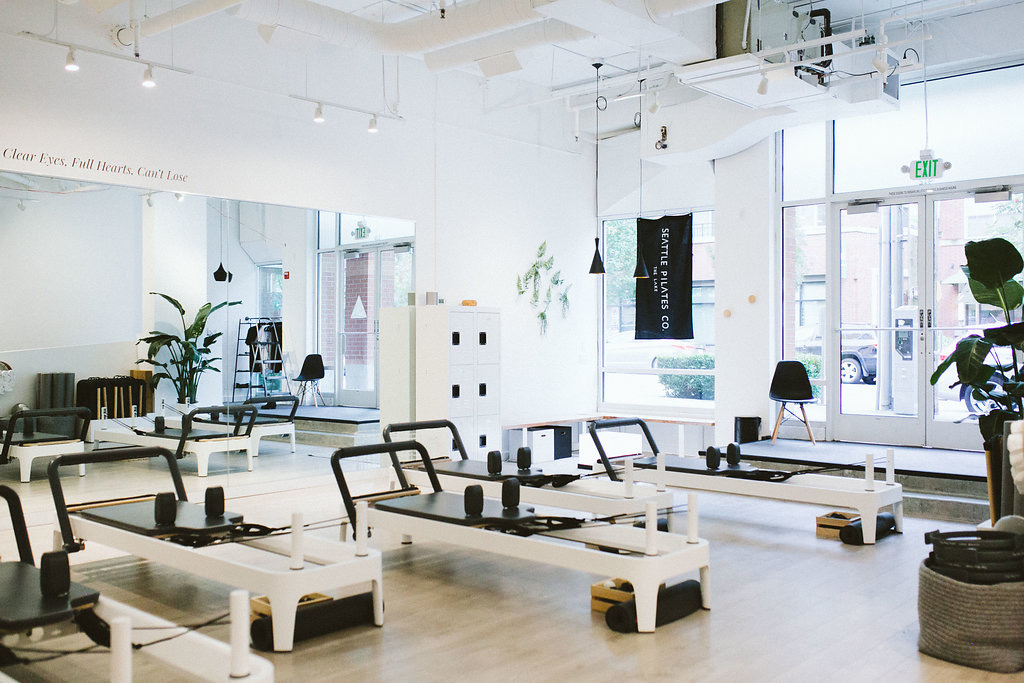 Kate: What types of classes are offered? 
N & J: We offer something for everyone, from Foundations, where you'll learn the basics, to Power that will kick your butt.
Kate: You offer private or duet lessons. Should I try one of those before taking a class? 
N & J: Privates and duets are always a great way to start. The added value in 1:1 programming and personal attention can help you progress quicker and is a great way to start your Pilates journey.
Kate: What muscles does Pilates work? 
N & J: All of them! That is part of the magic of Pilates.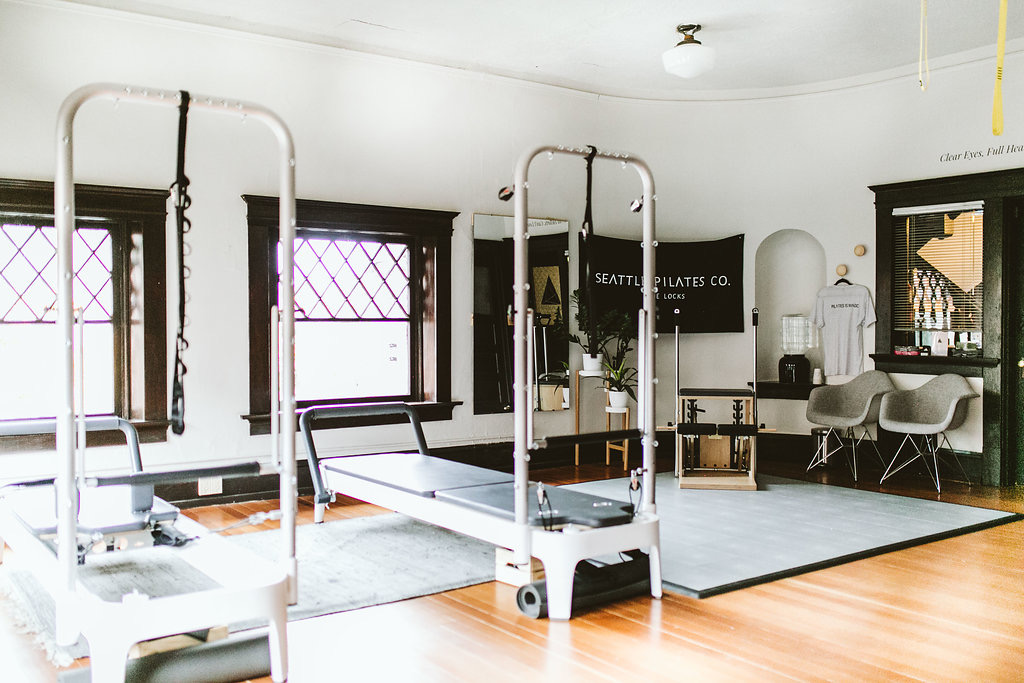 Kate: What are the benefits to adding in Pilates to my fitness program? 
N & J: Most people know the big publicized benefits – Pilates can help increase bone density, ease back pain, increase flexibility/strength, and improve posture.  At the end of the day Pilates is an education in movement. The goal of each exercise is to give you concepts to transfer to your everyday life so you can live and move with more grace, efficiency and ease.
Kate: What type of gear do you recommend wearing to a Pilates class? 
N & J: Comfortable clothes that you can move in; form fitting is best so that the instructor can see your movements and give feedback. Also, don't forget your sticky socks!
Kate: What's it like to be a Pilates instructor? 
N & J: Rad! Helping people feel the best in their body is a rewarding job. We have the opportunity every single day to change lives. What's better than that?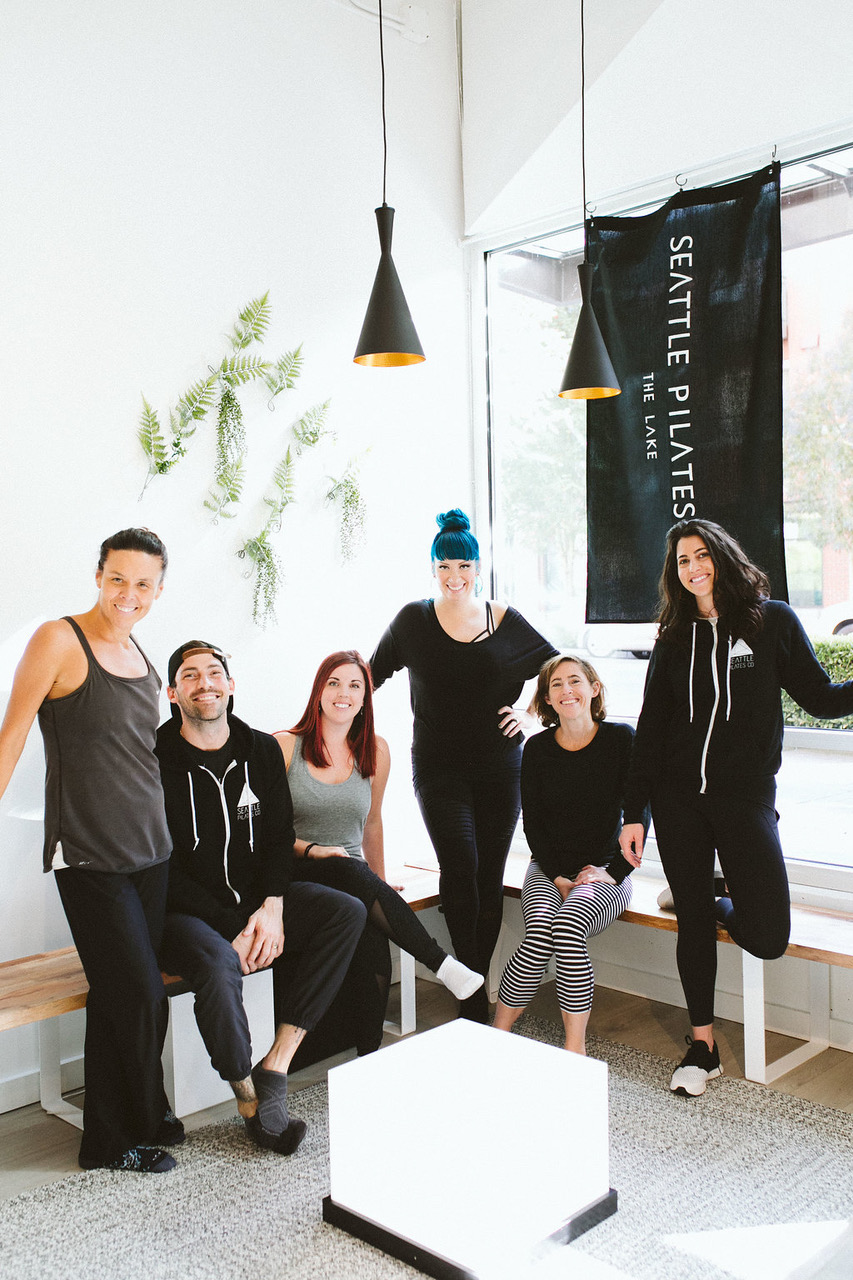 Kate: You work out for a living! Do you do your own workouts, too?
N & J: We wish we worked out for a living, but to clarify, our job is to teach people how to properly move. We don't partake in the exercises as we teach so that we can fully focus on our client's movements. But if we could take our classes, we totally would!
Kate: How do you keep your body healthy and strong with as much working out as you do?  
N & J: Along with running a business and teaching full time, we don't workout as much as we'd like but doing what we love keeps us
energized….coffee, chocolate and la Croix help, too.
Kate: What is the most embarrassing thing that has happened to you during your class? 
N & J: Not anything in particular stands out to us, but when you teach all day it ends up being a lot of talking. Often times towards the end of the day you can get a little loopy and some of the things that fall out of your mouth can get pretty weird. Like when you say "take a deep breast" when you really mean "breath"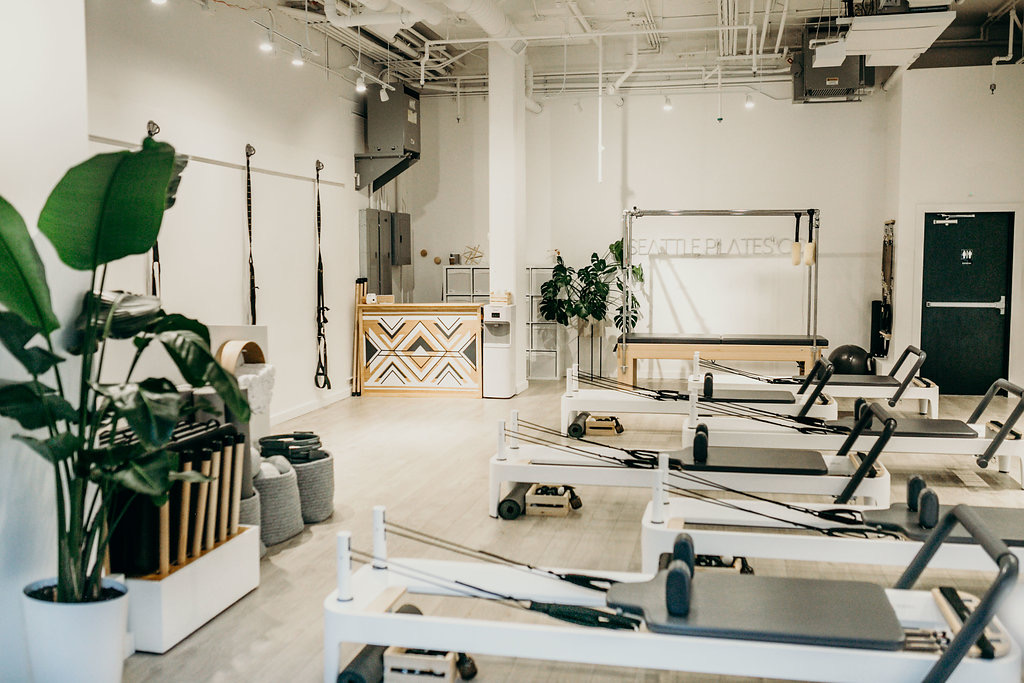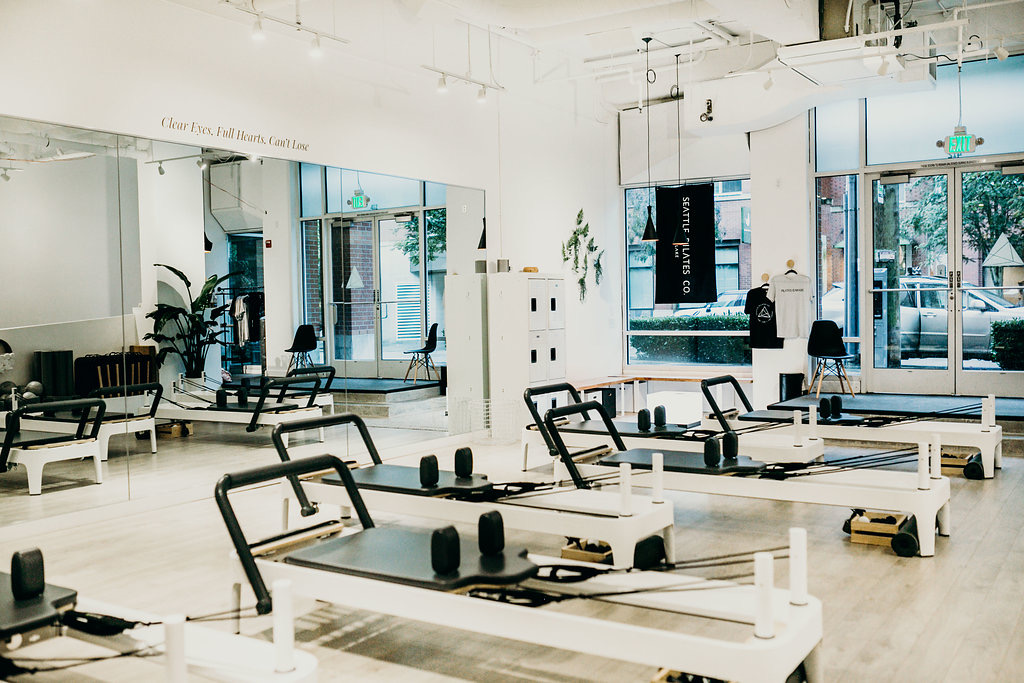 Created in partnership with Seattle Pilates Collective