Crazy Cat Lady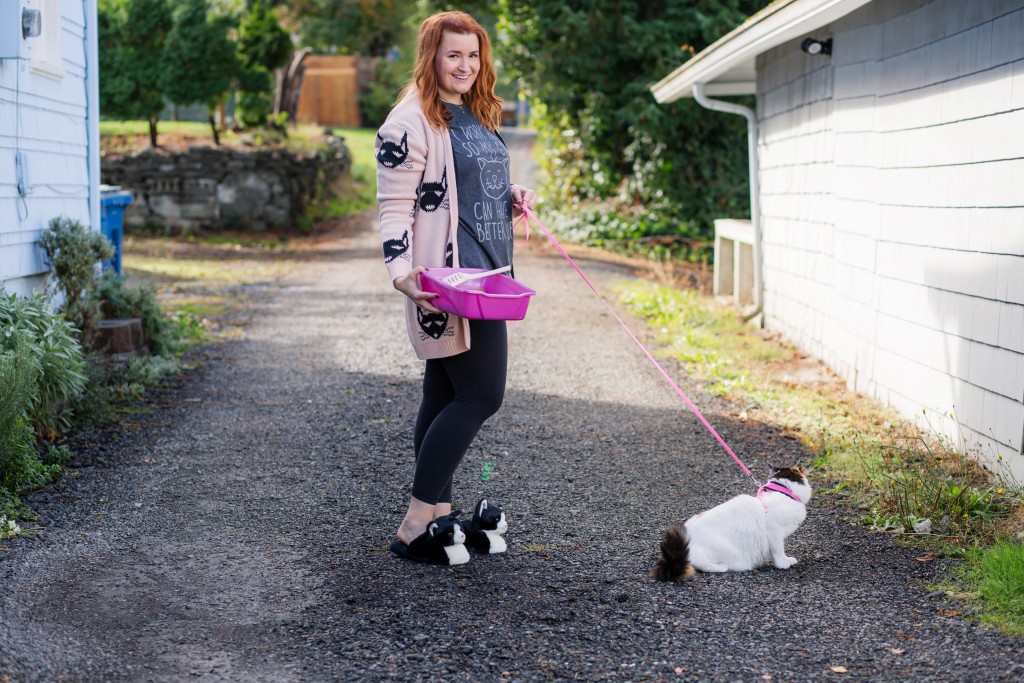 Did you really think I could be anything other than a Crazy Cat Lady for Halloween?!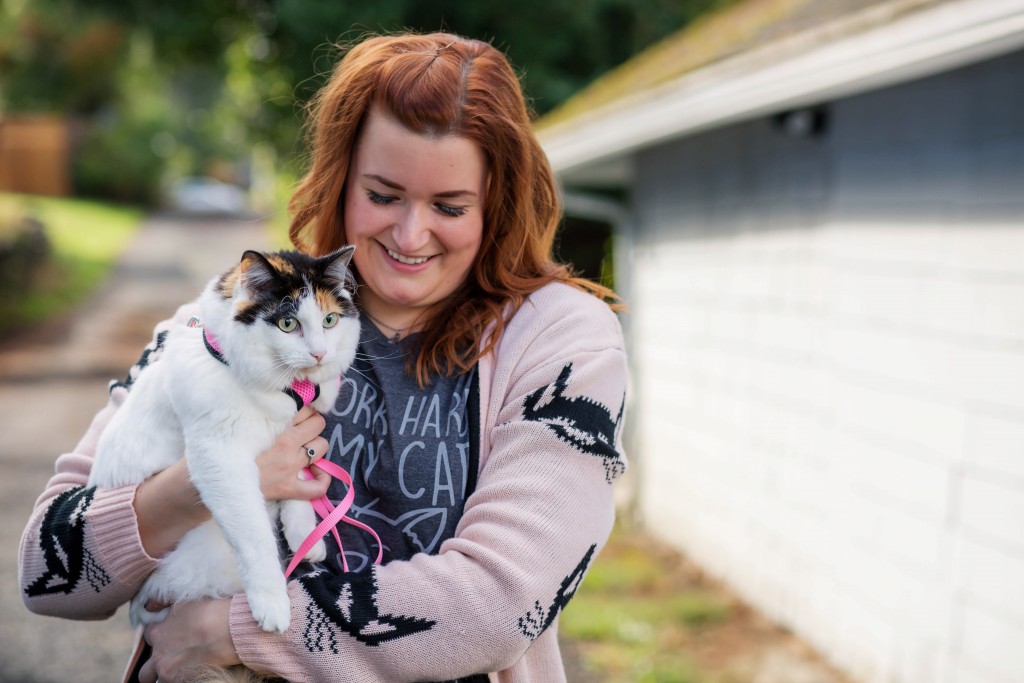 In reality, this Crazy Cat Lady costume was just a happy accident. While Jon and I were thrift shopping at Value Village he said, "Let's go this way" and we walked past a rack of sweaters and I saw this gem sticking out in between rows of color. I saw it and knew that I had to have it. Not only would it make a phenomenal Halloween costume, it would also be something I might consider wearing IRL. So I grabbed the sweater and some cat jewelry and set off thinking about the remainder of my costume.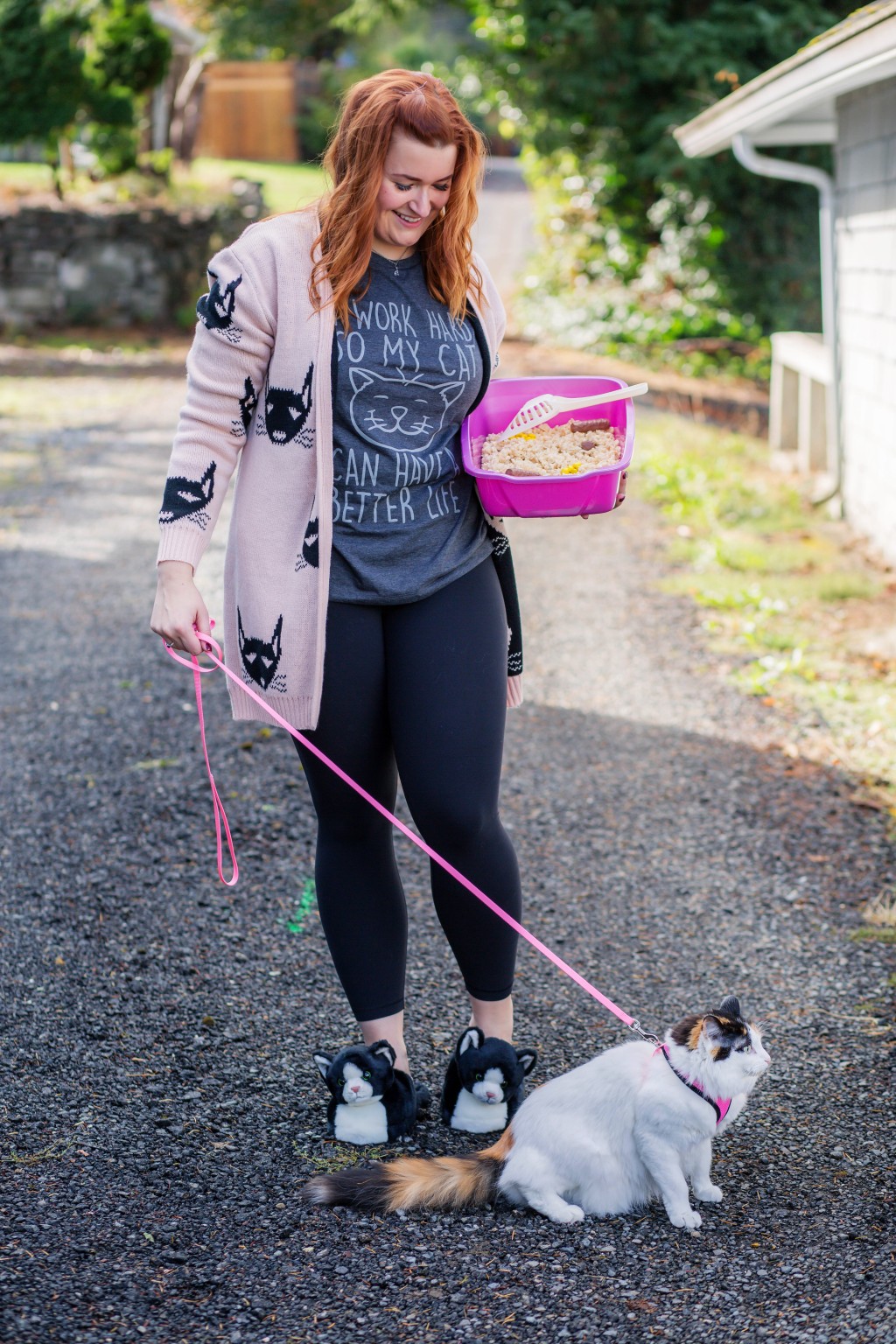 I knew that I had to incorporate as many cats as I could, so I found some cat slippers, a cat shirt, and of course my precious Opal (but, I bought a calico cat stuffed animal that looks freakishly like her for when I'm not at home with her). And then there was the litter box.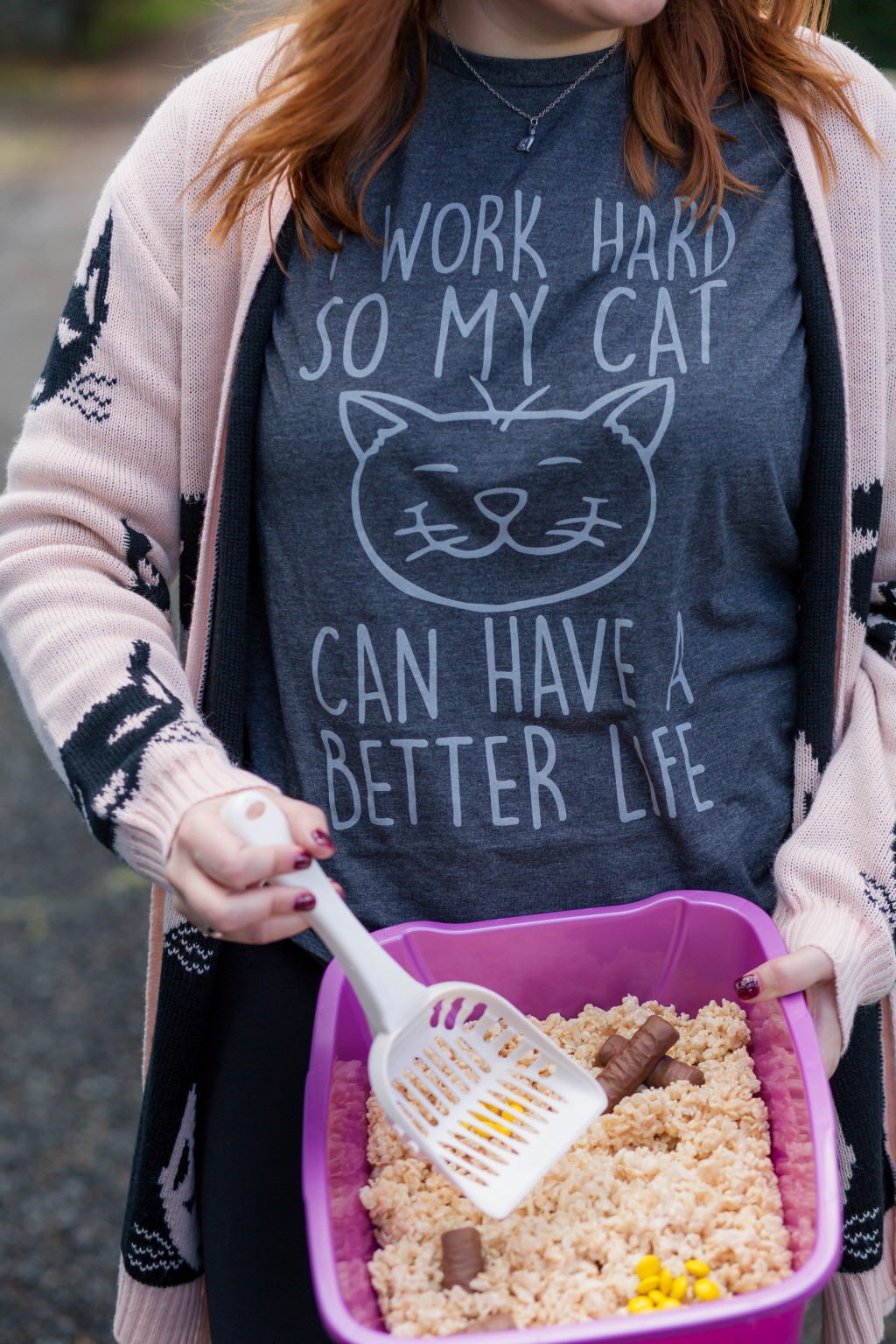 I bought a brand new and unused litter pan, made rice krispies treat "cat litter" and stuffed in Twix bars and yellow M&Ms. And of course, a brand new litter scoop to serve my litter box treats! I'm not gonna lie, I'm quite proud of this costume!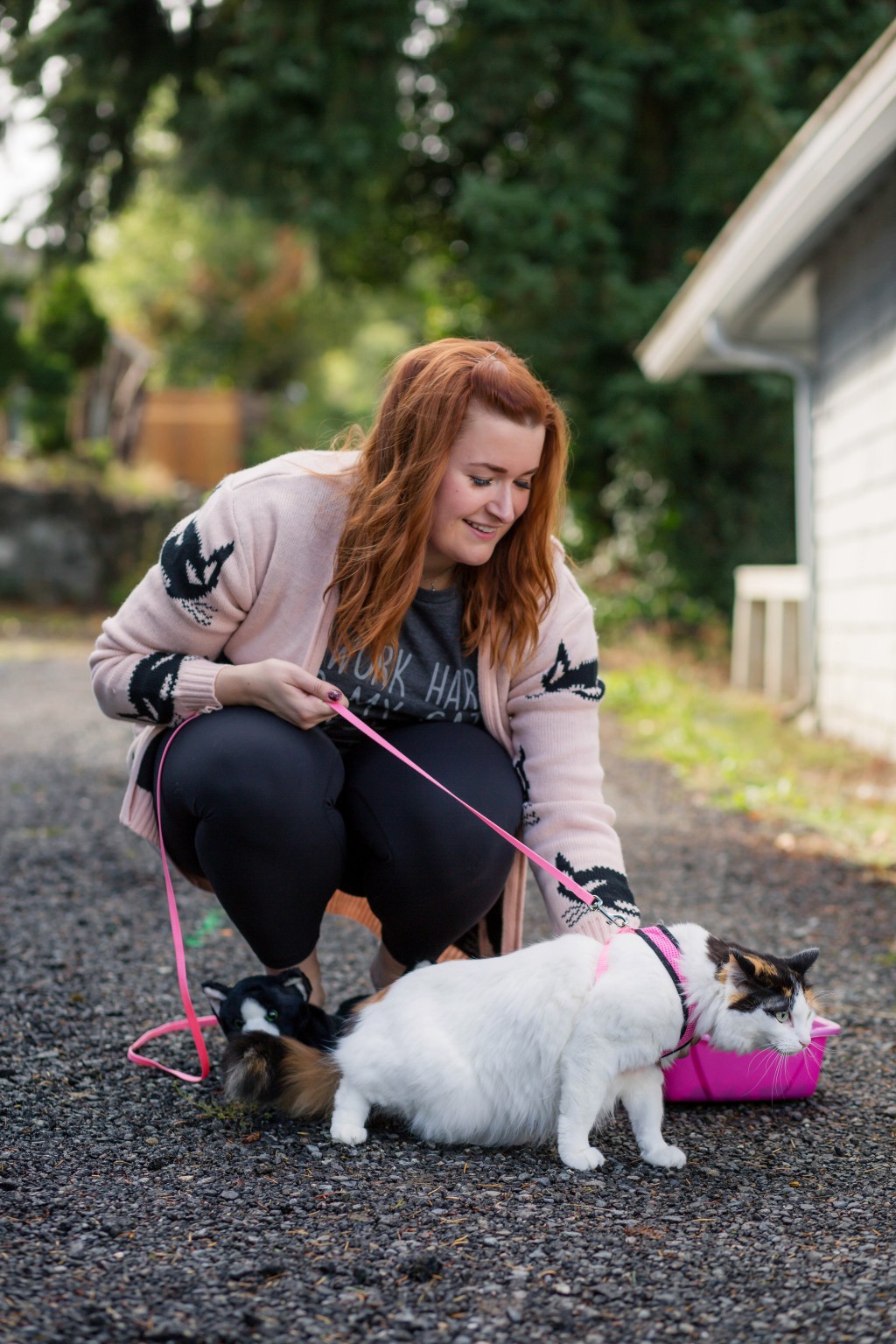 And PS – while Opal looks like she wants to get away, it's because this little princess doesn't like walking on wet ground and gravel, so she's really just trying to get to the nearest patch of grass!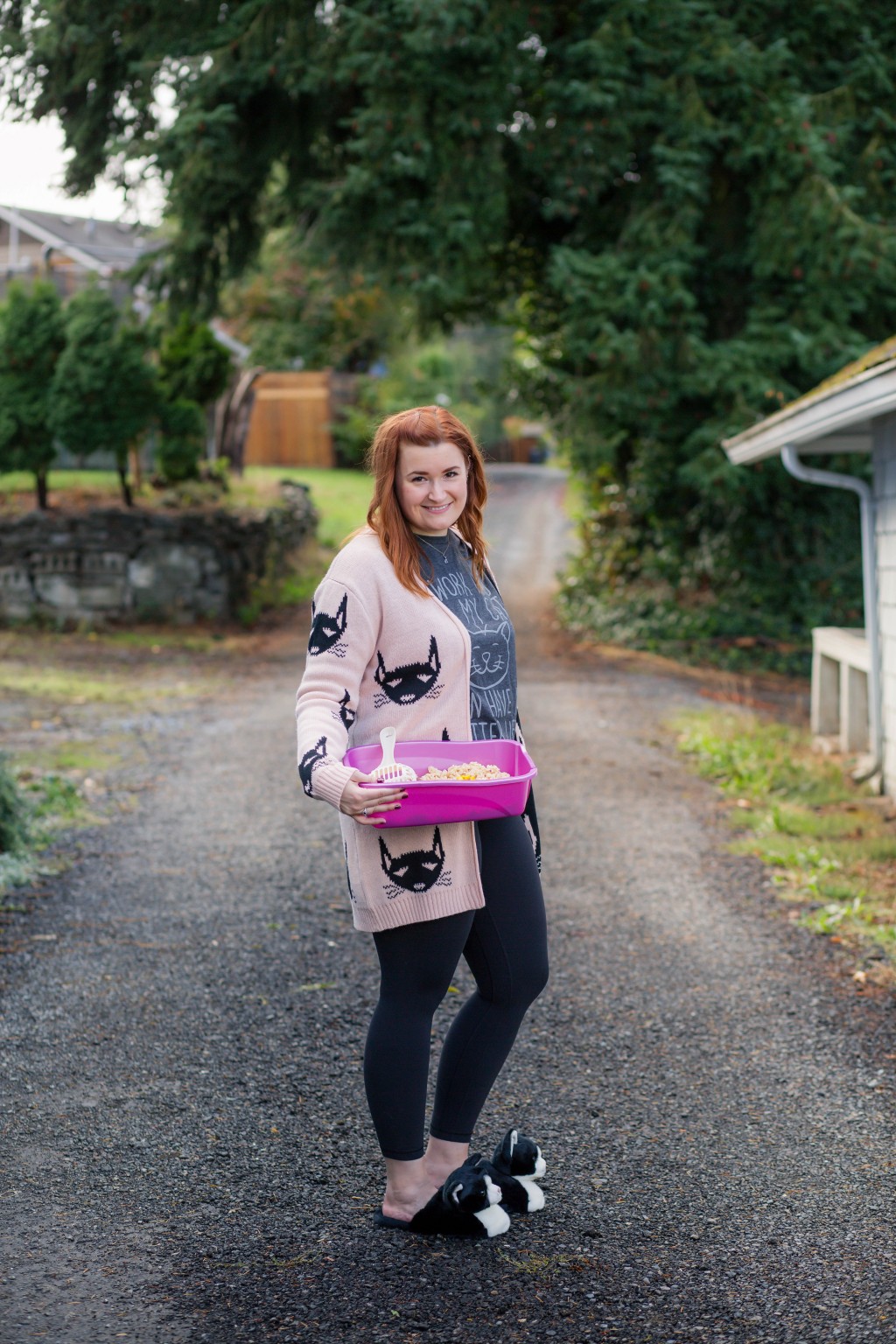 Sweater c/o Value Village // Top // Slippers // Necklace & Earrings c/o Value Village // Litter Box // Litter Scoop // Stuffed Cat
Created in partnership with Value Village
Created in partnership with Value Village