The Power of Social Media (and Oats)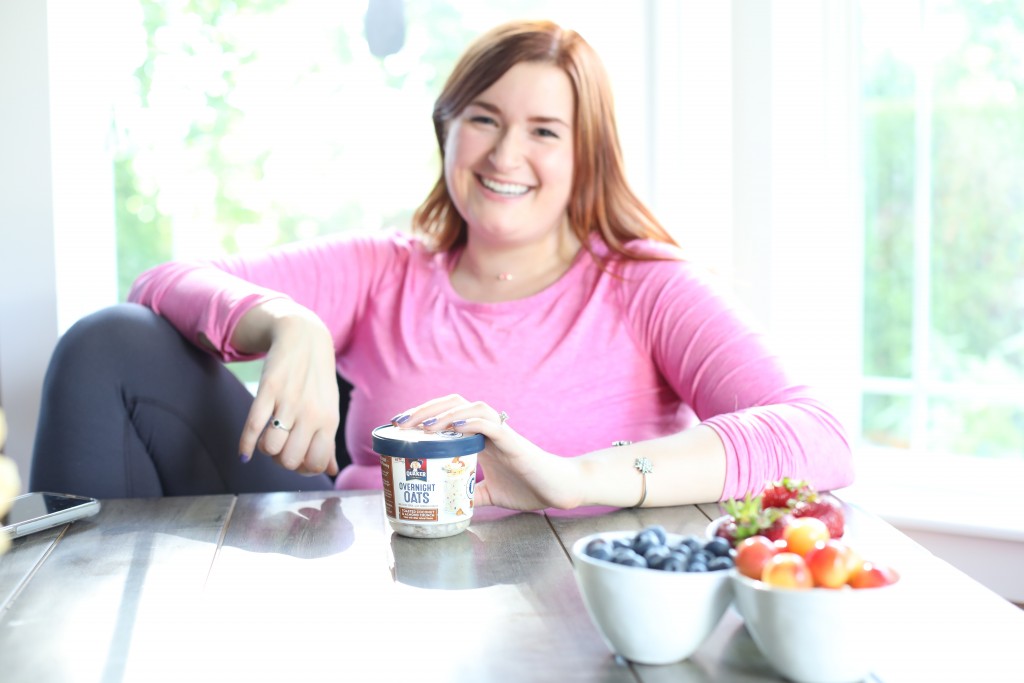 This post is sponsored by The Quaker Oats Company but all opinions are my own.
I bet you didn't realize Quaker Overnight Oats was ideated from social media.
I love social media – not only do I manage all of the social media for my blog on Facebook, Twitter, Pinterest, and, of course, Instagram, but I do it by day, too. All Things Kate is my side hustle, but 9 to 5 I have a big girl job at a company that loves to wear a certain shade of pink. And guess what I do at my day job? That's right. Social media.
Don't worry, we'll get to how this ties into your breakfast…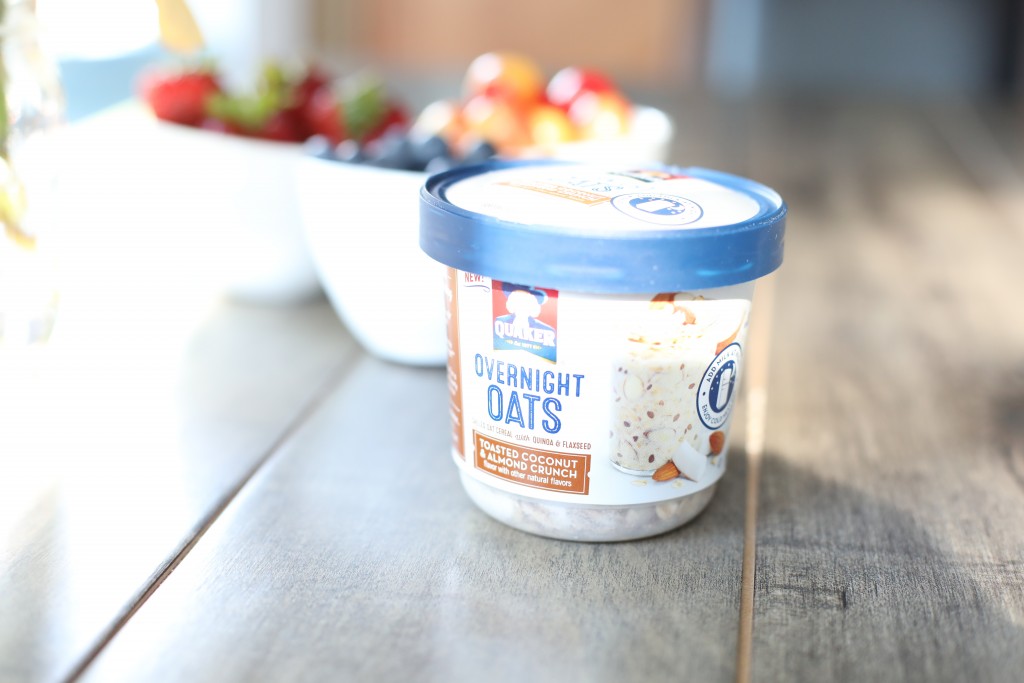 From my professional experience, I know the power of social media. Social media allows individuals to praise or disparage a company. It allows individuals to share and create, to learn and explore. It's really pretty cool. But do you know what it also does? It gives companies a chance to listen. And then it gives them a chance to act on what they're hearing.
And that's just what Quaker did when they developed their new Quaker Overnight Oats. They looked to social media for inspiration when selecting the flavor choices for the overnight oats line-up. After looking at nearly 20 flavor combinations they arrived at the final four flavors:
Blueberry Banana & Vanilla Bliss
Toasted Coconut & Almond Crunch
Orchard Peach Pecan Perfection (my favorite!)
Raisin Walnut & Honey Heaven
Besides the fact they're delicious and nutritious (trust me, you'll be hooked once you try 'em), I think it's so cool that the power of social media led to this quick, easy, and flavorful breakfast option from Quaker with 100% whole grain oats, and other grains. Each single-serve container is a good source of fiber (contains 10g of fat or less as packaged) and has 11g of protein when prepared with ½ cup of Vitamin A or D skim milk, and there's no artificial flavors or added colors! Now that's a great way to help start your morning.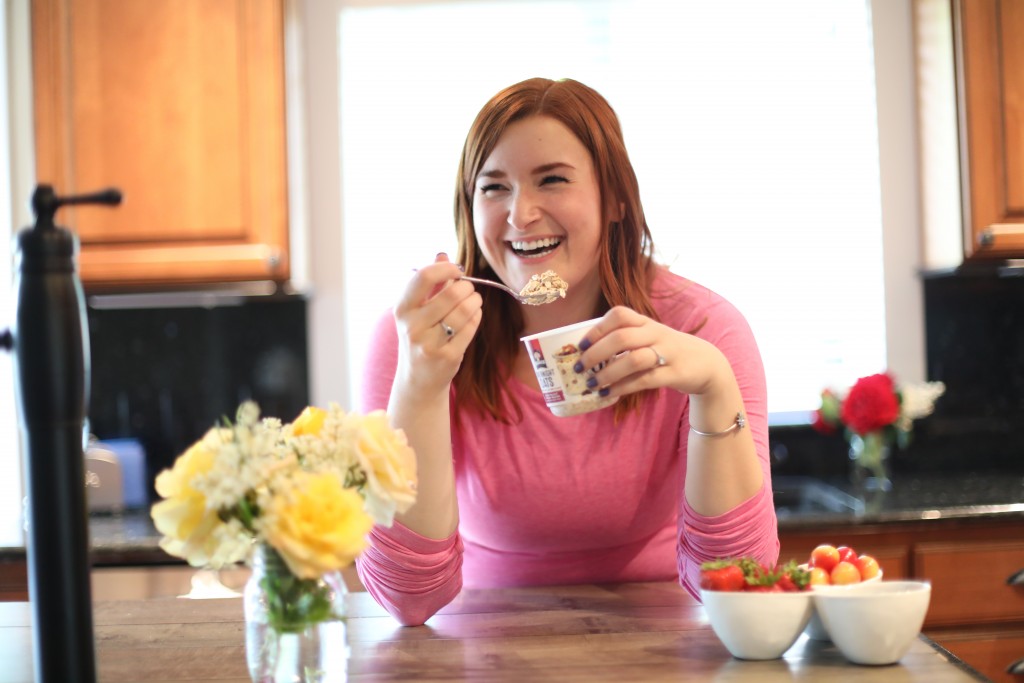 So, you want to get started with your Quaker Overnight Oats? Here's the simple steps to prepare: it's as easy as steep, sleep, and eat!
Select your favorite flavor of Quaker Overnight Oats.
Before bed, add your dairy or non-dairy milk choice (almond milk works great, too!), pour to the fill line, and stir it up!
Let the mixture cold steep in the fridge while you sleep for 6+ hours (but no longer than 24 hours).
Take out of the fridge the next morning and enjoy with no morning prep required!
P.S. – there's no need to heat the oats, you just eat them cold!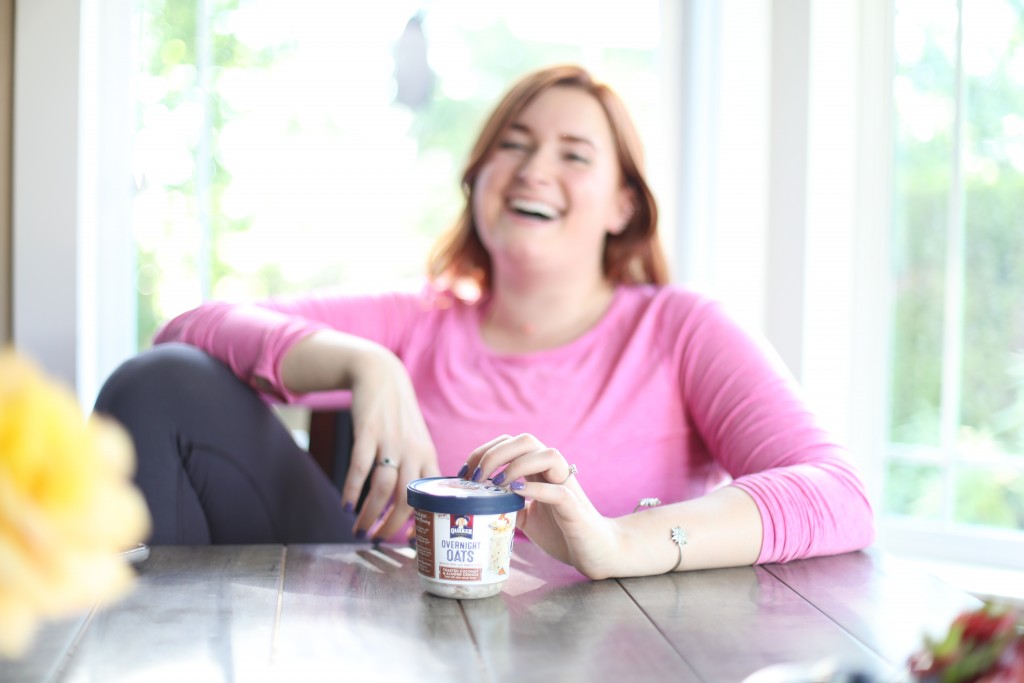 This post is sponsored by The Quaker Oats Company, but all opinions are my own.