5 Tips for Selecting a Wedding Venue in Washington State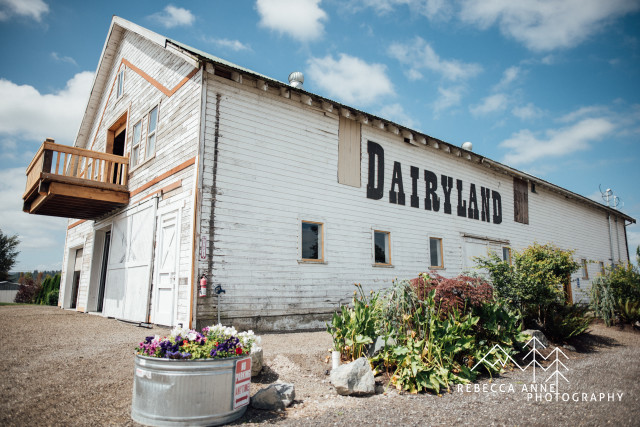 I'm still in that phase where I can hardly believe that I'm engaged and planning a wedding. Like most little girls, I dreamed about when this day would come, what my wedding would be like, and how magical it would be. And, like most little girls I dreamed only about the event, the wedding itself. I didn't ever think about all of the time and money that went into one day's festivities! Now that I'm in full swing of wedding planning, and not a little girl anymore, the reality of wedding planning has hit me.
Selecting a wedding venue takes a lot of time and research. Not only will your venue likely be one of the largest expenses for your wedding, but it will also be forever remembered in photos for years to come. Besides the obvious boxes you'll need to check when selecting a venue – such as budget, venue size, available dates – there are other things to consider as well. After all, you get the chance to vote with your dollar and support a business whether it's a chain or local.
Jon and I knew we wanted a fall wedding, a barn look, and needed room for approximately 200-250 guests. We searched high and low for the perfect venue, literally looking online at every venue along the I-5 corridor from Bellingham to south of Tacoma. Ultimately, we settled on a venue that of course met our check boxes. But it also did so much more than just checking the boxes of: does it fit our budget and, does it fit our guests comfortably. Here's why we chose to go with Dairyland as our wedding venue and here are some outside-the-box considerations for you as you do your wedding venue selection: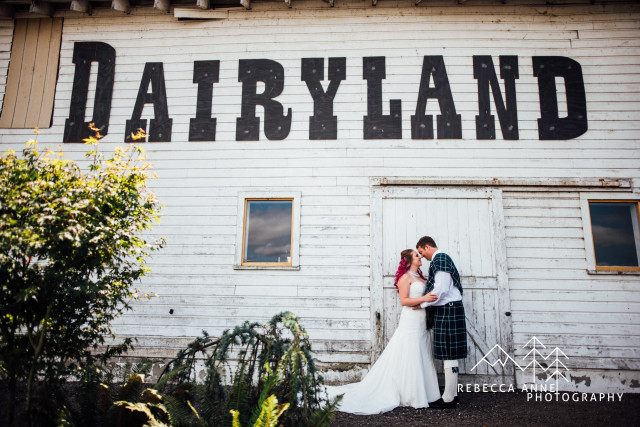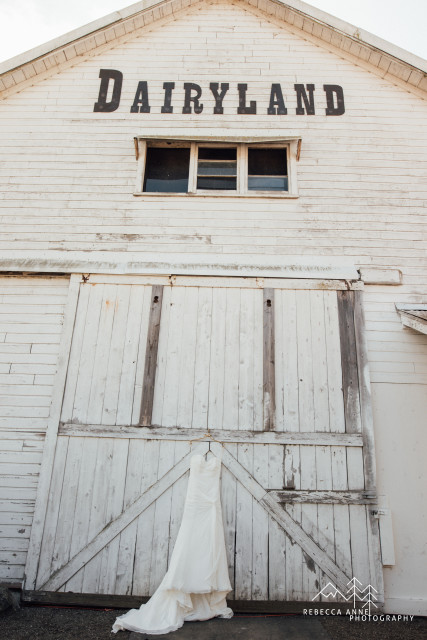 Puts You (The Couple) First
Once we had narrowed down our venue list to the top 5 contenders, I started reaching out to the venues to ask questions, do venue visits, and, just get to know the people we would be working with for the next year as we plan our big day. In the end, I had narrowed down the list to two possible options – Dairyland and one other. Since Jon and I both work full time and have long commutes, we needed to do a venue visit on a weekend or after normal business hours on a weekday. We found it incredibly difficult to schedule with one venue as they weren't willing to meet with us on weekends or after hours on week days. On the other hand, Dairyland was more than accommodating, even offering open houses every Wednesday evening in the summer! On top of that, Dairyland was extremely responsive via email, often times responding on the same day while the other venue would take multiple days to respond.
In the end, we felt that Dairyland would be the best partner for us as they showed us how accommodating, responsive, and how much pride they took in their business.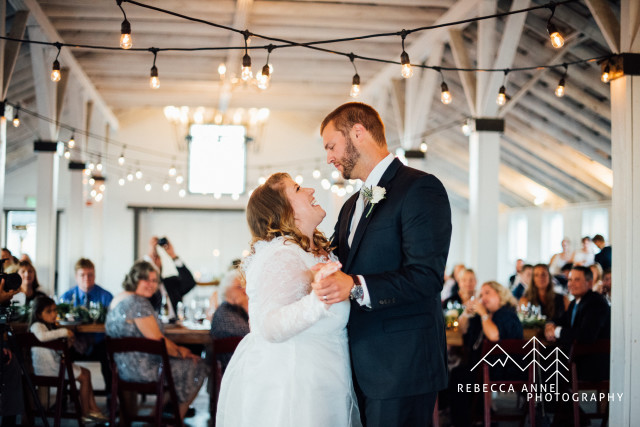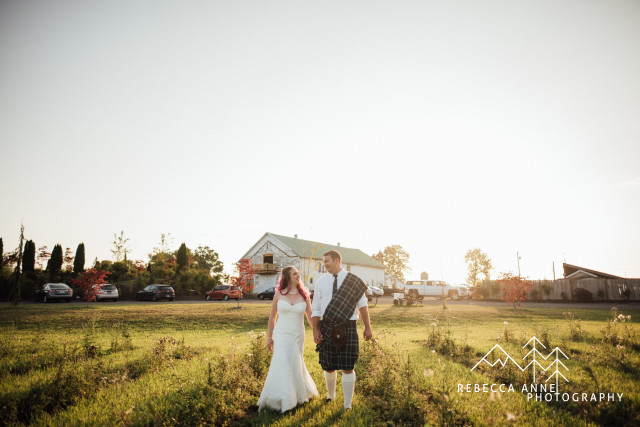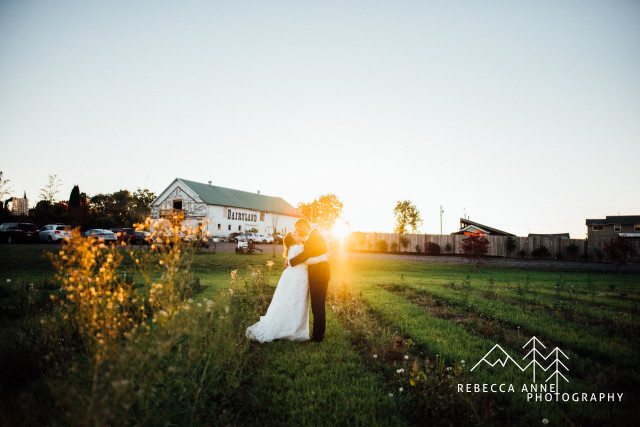 Supports Marriage Equality
It was important to Jon and I to use a venue that supported marriage equality and didn't discriminate. Dairyland is very open about their marriage equality stance and so this was a no brainer for us!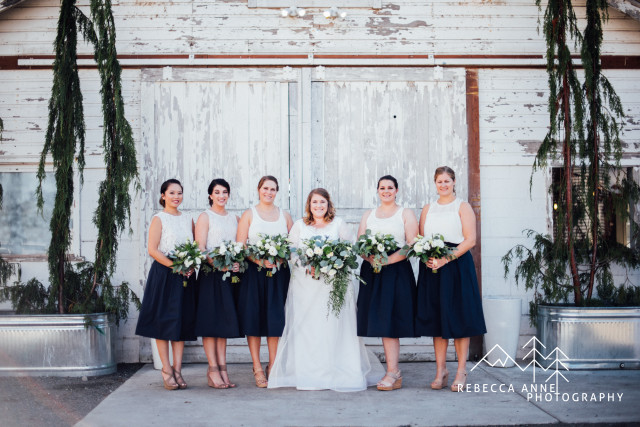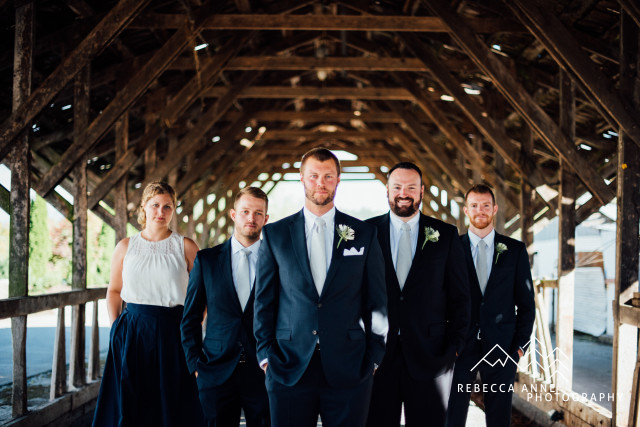 Provides Indoor and Outdoor Space
When planning for a wedding in Washington you know you can get rain any given day of the year, even in the dog days of summer; but since we're planning an October wedding we're pushing the odds even more that we'll have rain at some point on our big day. We're planning under the assumption that everything will be indoors but there is a lovely outdoor space that we can utilize for a ceremony, an outdoor fire pit should we want to stand outside and roast marshmallows, and lots of lovely scenery for pictures.
On the other hand, the indoor space can be utilized for the ceremony, reception, dancing, and anything else! Since it's a converted barn with a large open space, there are multiple ways to set up the space to fit your vision for your wedding.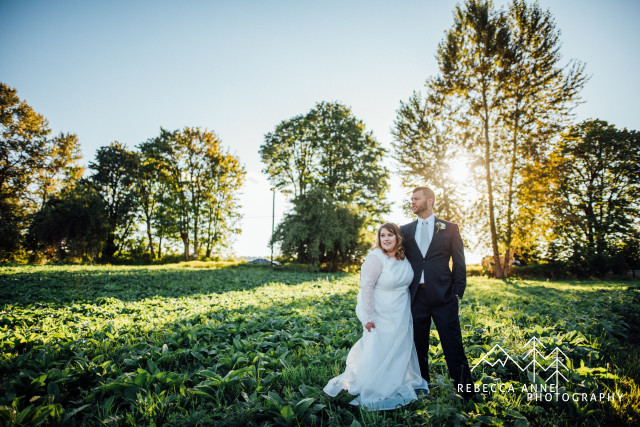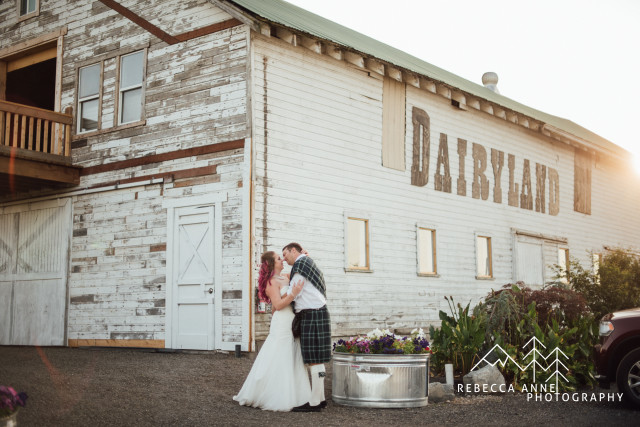 Someplace Local
Considering how much Jon and I love to travel, a destination wedding for us seemed somewhat appropriate. But since family is, without a doubt, the most important aspect for me at the wedding, a destination wedding just wasn't a possibility. By having it in Washington state, that means that all of my large family has the opportunity to come to the wedding without issues.
Plus, with a hyper-local wedding (we're literally five minutes away from the venue), we can always run back to the house on the day of the wedding if we forget anything. It also makes it easy to go out to the venue for planning during their Wednesday night open houses. There's also the fact that keeping our money planted here in our community gives us warm fuzzies.
So as not to let that love for travel be forgotten, Jon and I are coming up with lots of different ways to keep travel as a central theme to the wedding. We're looking forward to having a diverse wedding party flying in from several different places around the world. I'm also thinking of different ways to tastefully incorporate travel into the decor for the day. (Let me know if you have suggestions!)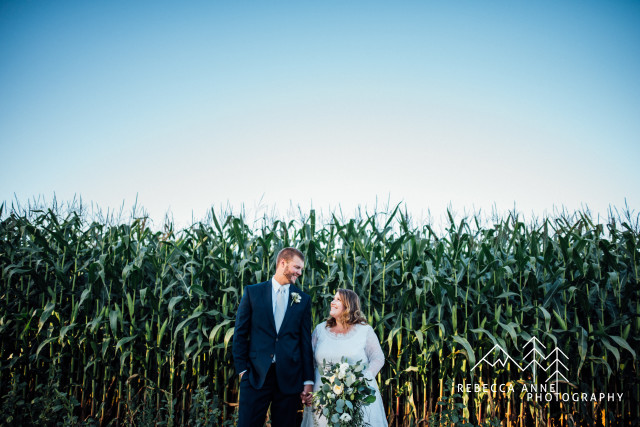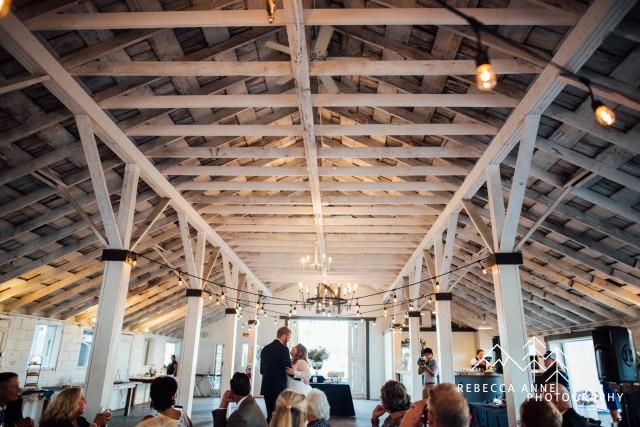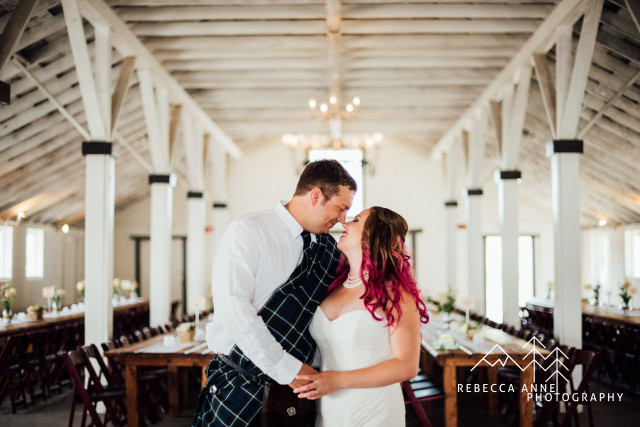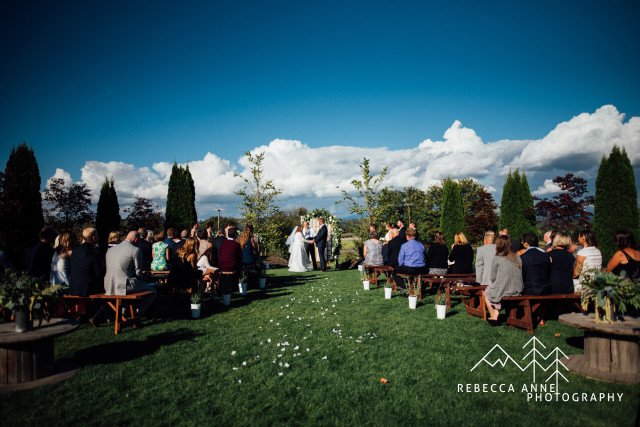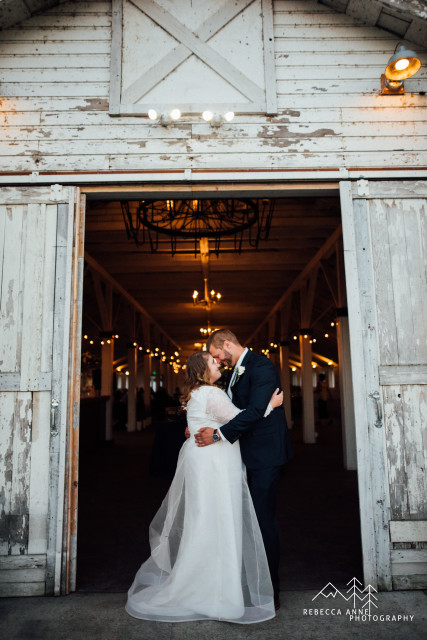 Preferred Vendors 
I didn't realize until we were part way through our venue selection how important the catering policies would be. Many venues provide a set list of vendors to choose from while other venues have in-house catering that you're required to use. The list of venues that do not set vendor options seem to be few and far between. Dairyland was one venue who allows any catering, whether it's your great aunt, a potluck, pizza delivery, or a traditional caterer.
If we really decide to have some fun, the venue even allows (rather, encourages) food trucks at your wedding.  They can come and pull up right outside the barn so your guests don't have to walk far at all to get their dinner.  Since Jon and I do not drink, we haven't decided yet if we will be serving alcohol. But even if we don't, any guests that decide they would like a drink can step over to the on-site brewery. And if we do have alcohol, the brewery will happily supply us!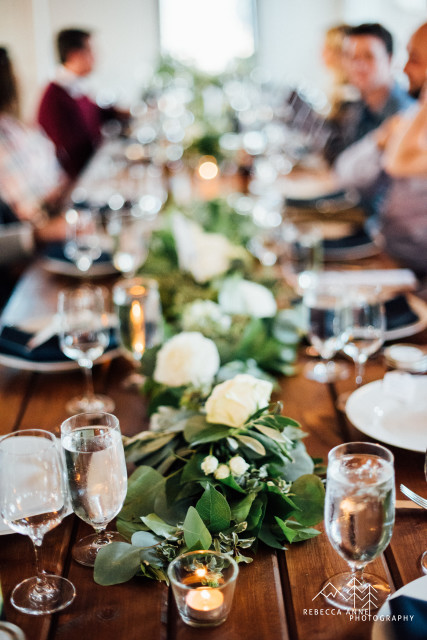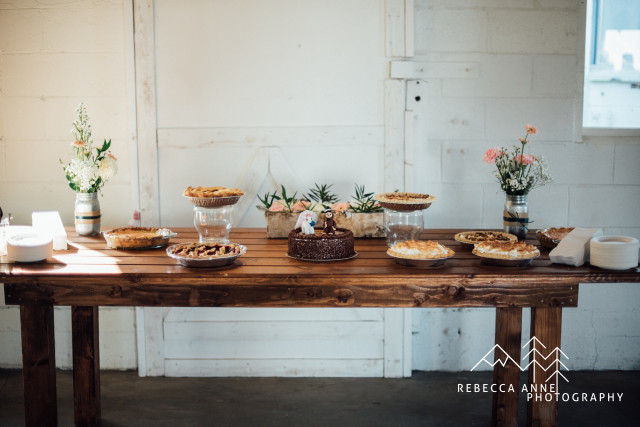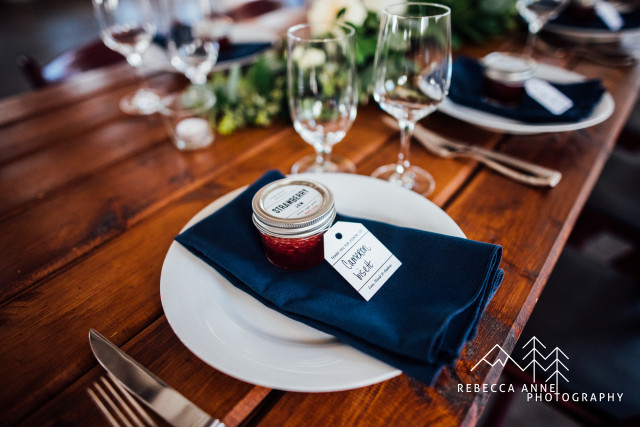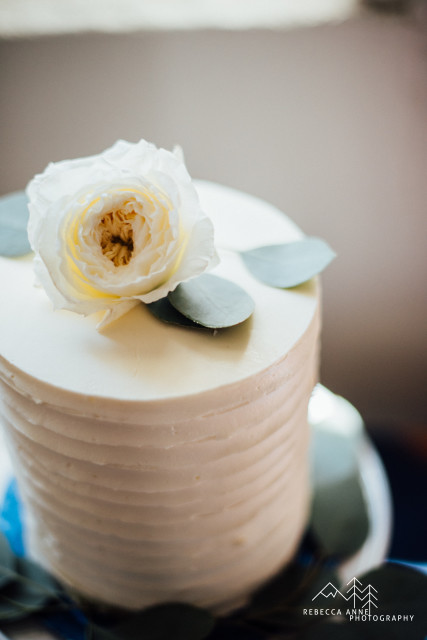 Created in partnership with Dairyland
Photos provided by Rebecca Anne Photography