What to Pack: Oahu
The hardest part of any trip – whether for work or vacation – is packing, am I right? I'm admittedly an overpacker, but even more so when I'm traveling to a place I've never been, especially one that's warm!
This trip to Oahu taught me the hard way what I needed to pack. I had a major wardrobe malfunction the first day – my jean shorts bled all over my legs, staining them blue! What's weird is they were old shorts; ones that had been washed and worn plenty of times. In any case, I had to make a quick pit stop at Nordstrom and grab some Zella shorts for comfortable, stain-free wear. From there on out I was a happy camper and I only wished I'd brought more athletic clothes! Workout shorts and tanks quickly became my go-to as they wicked away sweat, sunblock, and were comfortable for the beach, hiking, and exploring Oahu.
Considering that I hate the beach (now I'm sure you're wondering why on earth I'd choose to go to Hawaii… more on that soon),I probably pack a little bit differently than my sun-loving friends, who love all things sand, sun, and water. But, if you're like me and are looking to go on more adventures that don't keep you stationed at the beach on a towel, here's what I would pack!
Outerwear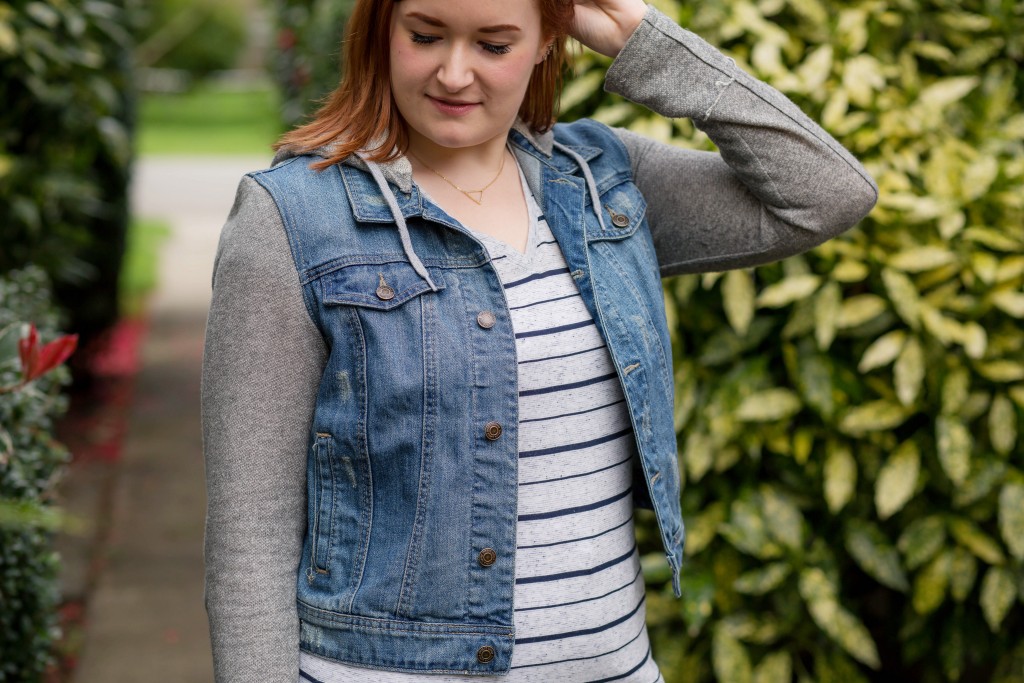 As it turns out, Hawaii isn't all sunshine, especially when hiking at higher elevations. While we always experienced a warm climate, some of the higher peaks were drizzly, rainy, or windy. I'd immediately found myself wishing I'd packed something lighter and more breathable than my The North Face Venture Jacket.  Instead, I'd recommend packing the Brooks Running LSD Jacket. It's super lightweight to protect from light rain and wind, plus it folds up into a handy little package, perfect for storing in your backpack or even your purse!
I also found myself sporting a lightweight long sleeve top in the evenings as it cooled down. My favorite was the GapFit Breathe Ballet Top.
[klapford-shopstyle listid="46844950″]
Tank Tops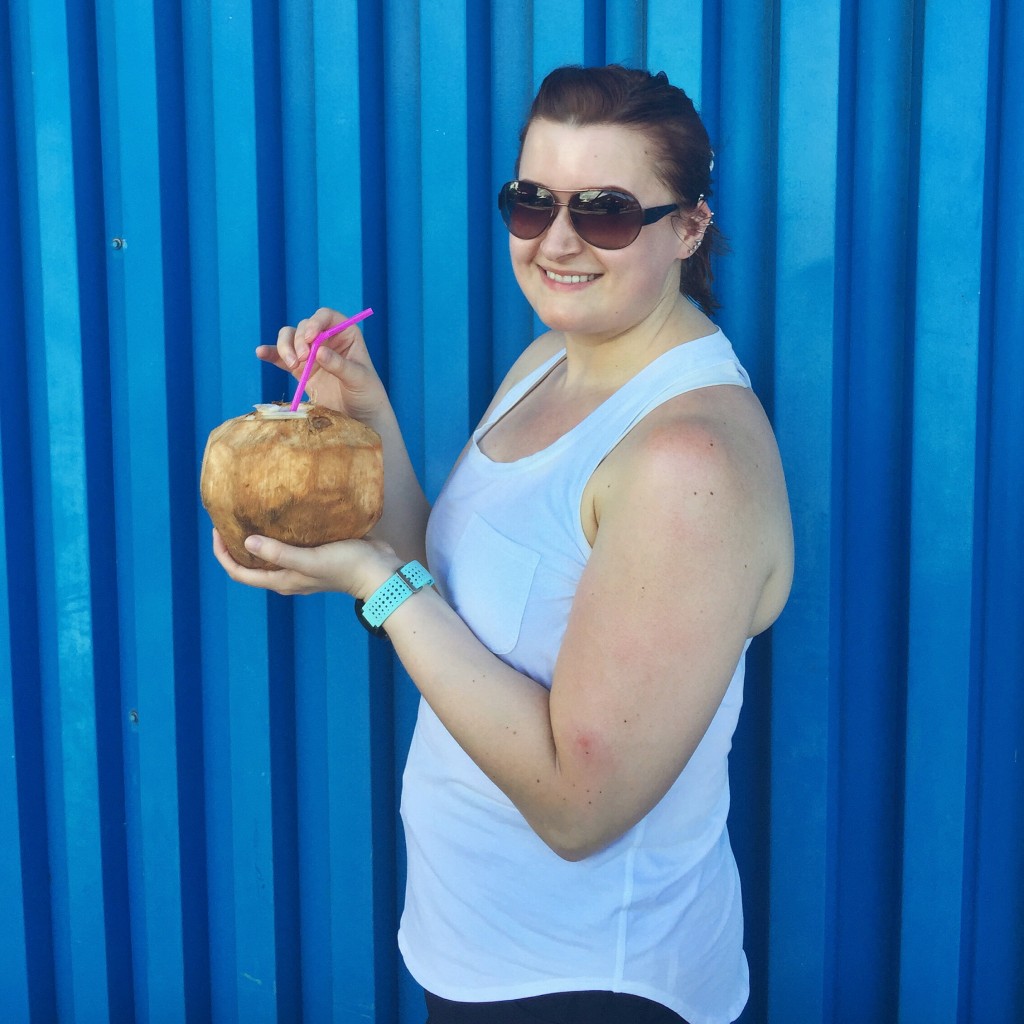 Given the chance to do this trip all over again, 95% of my suitcase would be workout clothes, particularly sports bras and racerback tank tops. Not only do I like the tan lines a racerback leaves (and yes, I did get tan!), but it's comfortable in the hot, sweaty sun. I literally packed 5 of Lululemon's Yogi Racer Back III tank. And I'm not even sorry about it.
[klapford-shopstyle listid="46845051″]
Shorts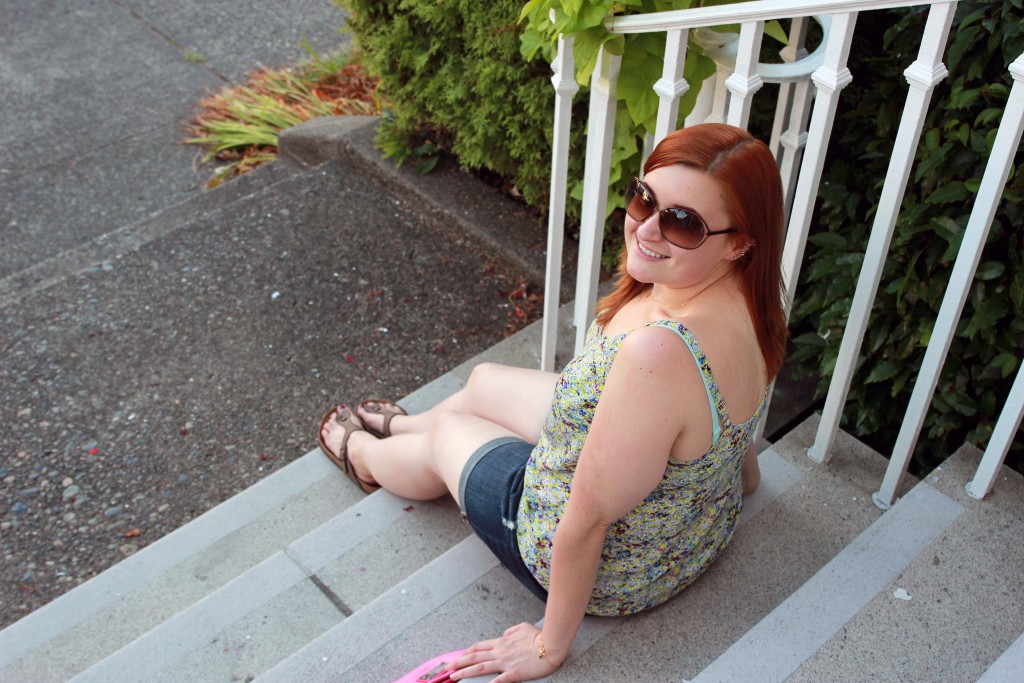 When I packed for Hawaii I thought bringing all of my jeans shorts would be a good idea. You know, for the days where we didn't hike and were just having a casual, laidback day wandering the beaches or the shops. I learned this one the hard way though, folks! Don't wear jean shorts in Hawaii! Maybe it's just me and my bad luck, but my legs were literally dyed blue just from walking around the shopping center! Luckily, there was a Nordstrom nearby, so like I said, I snagged some shorts there that were worth every penny. My vacation may not have been as stylish, but it was comfortable and functional!
[klapford-shopstyle listid="46845212″]
Beach Wear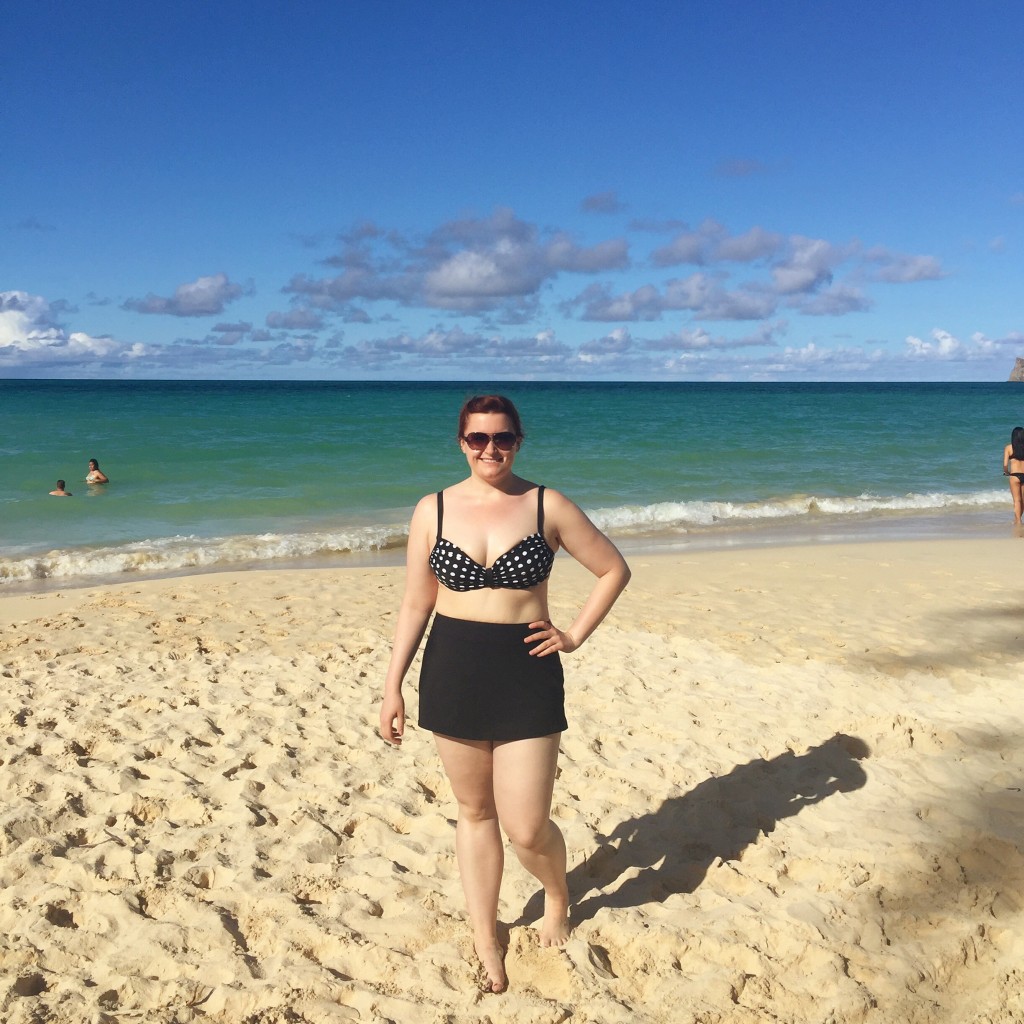 This is just about the only photo of me that exists in a bathing suit and it was the only day I actually put on a swimsuit and went to the beach with the intention of going in the water. Like I said, I'm not big on anything sun, sand, or water, but you do need to pack a bathing suit, just in case. I did pack two suits, in the off chance I decided I liked the water, that way I could have a dry one and rotate through every day. ABC Stores in Hawaii have pretty much everything you could need (beach mat, sarong, etc), but always feel free to pack a cover-up if you have a cute matching one!
[klapford-shopstyle listid="46844877″]
Dressy Clothes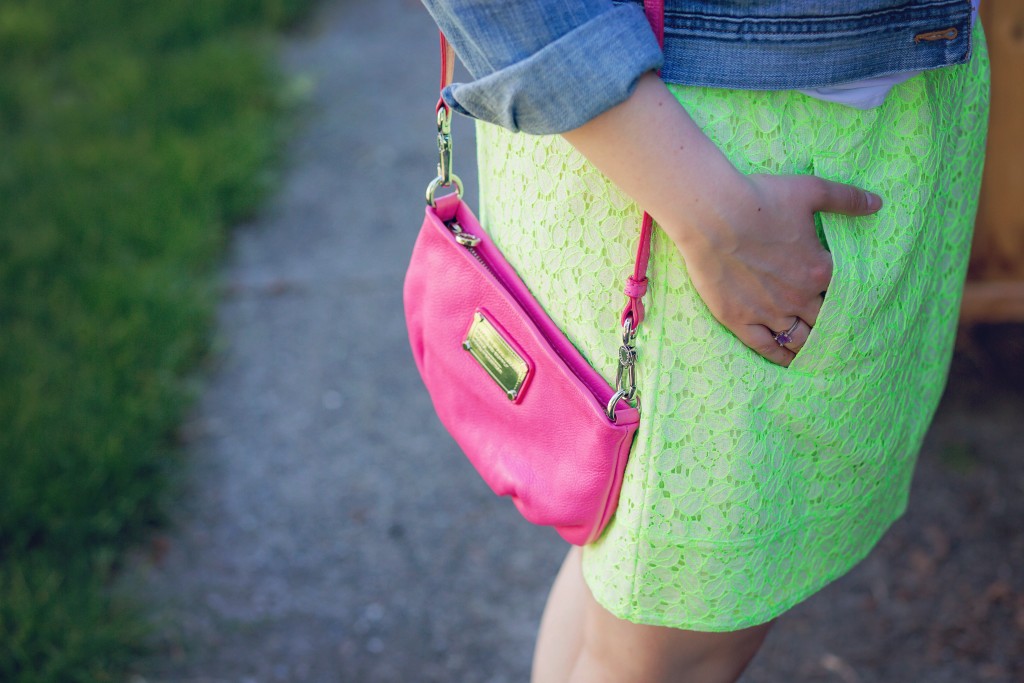 I only planned on one occasion for a dressier outfit, but still somewhat casual, because it IS Hawaii. Jon and planned on looking a little bit nicer for the luau we attended, but turned out, our regular hiking clothes would have worked just fine. It was still fun to "clean up" a bit and get out of our hiking gear, plus they take tons of pictures of you so you may as well look cute, right? I'd recommend a dress or skirt, but linen pants can also be a nice treat!
[klapford-shopstyle listid="46845221″]
Shoes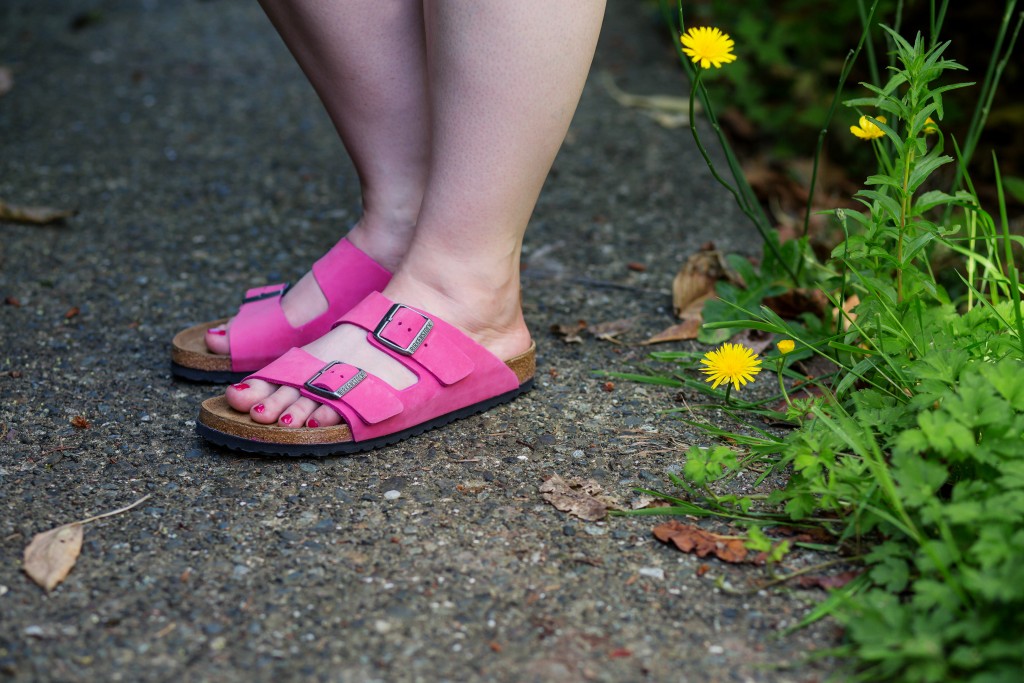 Sandals and tennis shoes are about all you'll need! Birkenstock remains my favorite, and remember to pack your favorite tennis shoes for exploring the city or some easy day-hikes. It can be pretty muddy on trails that aren't in direct sunlight, and likewise it can get dusty on any in direct sunlight, so pack something that can get dirty or dusty. And if you're planning on any intense hikes, bring your hiking shoes and check to see if you'll need microspikes!
[klapford-shopstyle listid="46844872″]
Accessories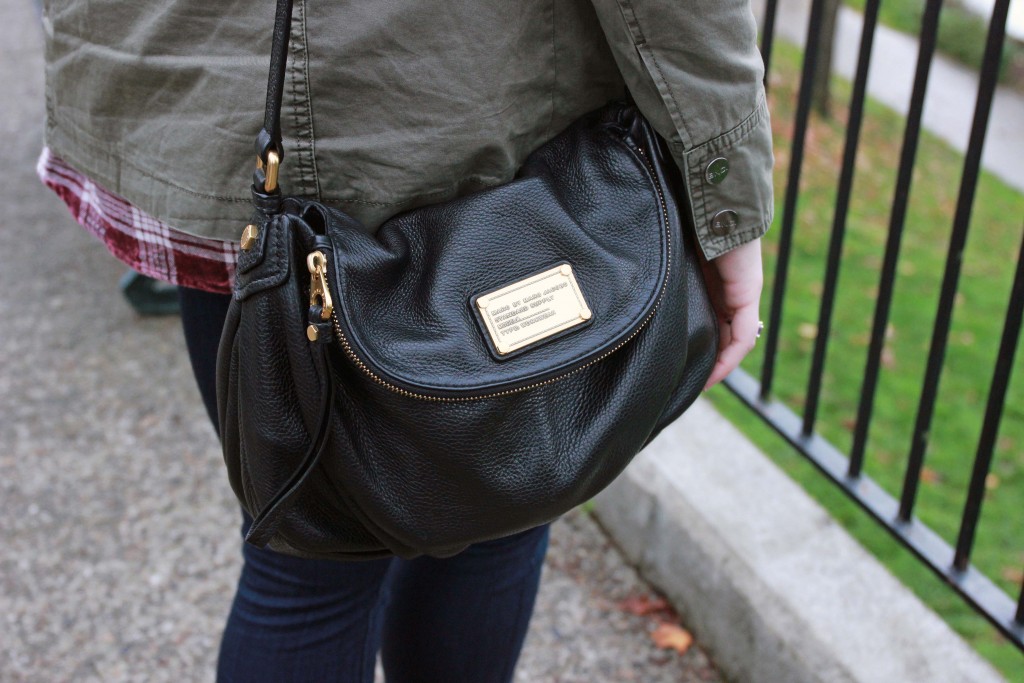 Sunscreen goes without saying, but I'm going to say it anyways… Wear sunblock and take care of your skin! Besides that, my favorite travel accessory is a backpack. Jon and I always bring two backpacks. Mine's a smaller daypack, which is perfect for hikes.
[klapford-shopstyle listid="46844787″]