7 Travel Tips for the Overpacker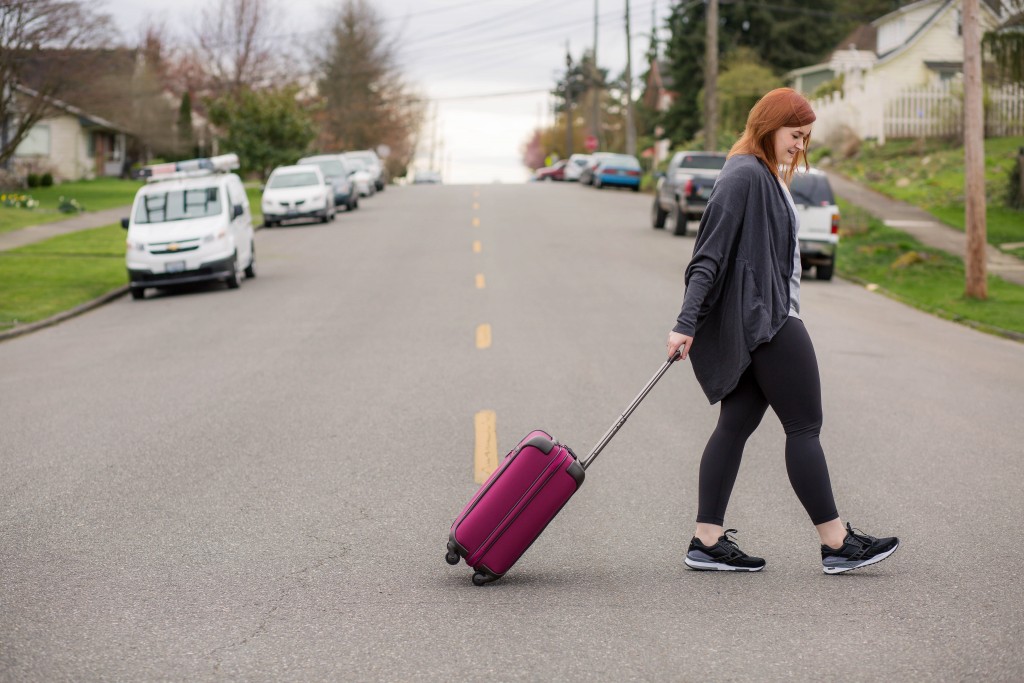 This year has been whirlwind and it's only March! I've been to Florida three times already in 2016 for work and today I'm heading out for 4 weeks to Florida & Texas – with only this suitcase. For all my work friends who are reading this: KIDDING. I so wish that I was the type of person who could only travel with a carry-on for a month, but I've come to accept that I will most likely never be the one with the lightest or smallest bags. No matter how many times I say "I must not overpack," it never seems to fully work!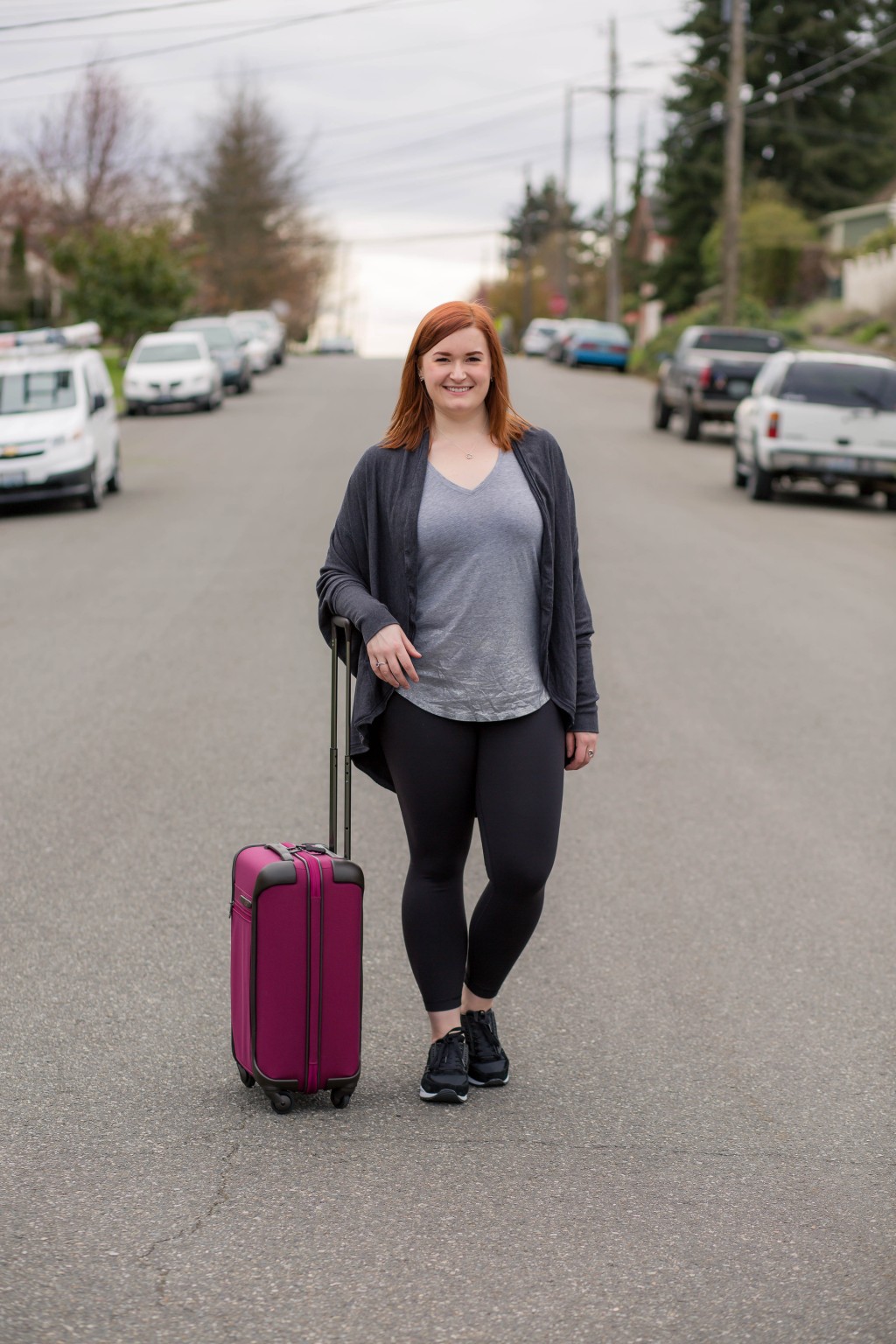 However, with this upcoming trip I did have to be smarter about how I'm packing and what I'm bringing. It will be the longest I've been away for a work trip, and I think I will definitely earn the usage of #RoadWarrior!
Here are my tips for packing when you're a natural over-packer:
Make a List. I always make a list of quantities and every item for what I use or wear daily. And yes, I cross off everything as I go!
Plan Every Outfit. Seems like a no-brainer, but lay everything out and have a plan for what day you plan to wear the outfit. Perhaps you need a suit for a big presentation on Wednesday, but can go back to business casual on Thursday and jeans on Friday – know what you need!
Stick with Basics. Think of a capsule wardrobe, bringing your basic and functional pieces that can easily be mixed and matched for different looks. Only bring 1 or 2 blazers and 3 pieces of jewelry instead of 5 blazers for each day of the week and 5 pieces of jewelry.
Think Small. Save up those travel size samples like lotions, shampoos, and conditioners. Use those instead of packing your bulky full size products.
Bring Snacks. You may think this is weird, but one of the tricks I've learned to help stay on the right track with health & wellness is to pack my favorite snacks. For this month-long trip I've brought 2 bags of protein powder, 2 boxes of protein bars, and in my carry-on I have half a dozen protein waffles and a dozen protein pancakes. Yes, I am that weird, but it's better than unhealthy airport food! And yes, it does take up more space, but in the longrun this is my health and I'm not willing to compromise.
Pack it in Ziplocs! Ok, so I didn't realize that it was that novel of a concept, but after sharing my packing photo on Facebook and Twitter, I have to share this one. I've packed everything in separate gallon-sized Ziploc bags and labeled each of them with a date and details about accessories or jackets (since I'm sticking with the basics!). This goes for my workout gear, too. I'm hoping I'll have time to work out and I've labeled each bag by activity (i.e. running, barre, etc).
Be comfortable. This one is more for the travel days themselves, but there's nothing worse than traveling in uncomfortable pants that are too tight or shoes that give you blisters while trekking through the airport. Since most of my travel is to the East Coast, 6 hours on a flight can be a long time! What you see here is literally what I wear anytime I travel. The pieces are basic and comfortable, can easily be mixed and matched with what's in my suitcase if I need to be presentable for a business dinner that same night. Swap my sneakers for flats, my sweater for a blazer, tuck in my top and I'm good to go.
Bonus Tip: Use a backpack as your carry-on. I guarantee you it's life changing even if slightly less stylish. You won't regret it!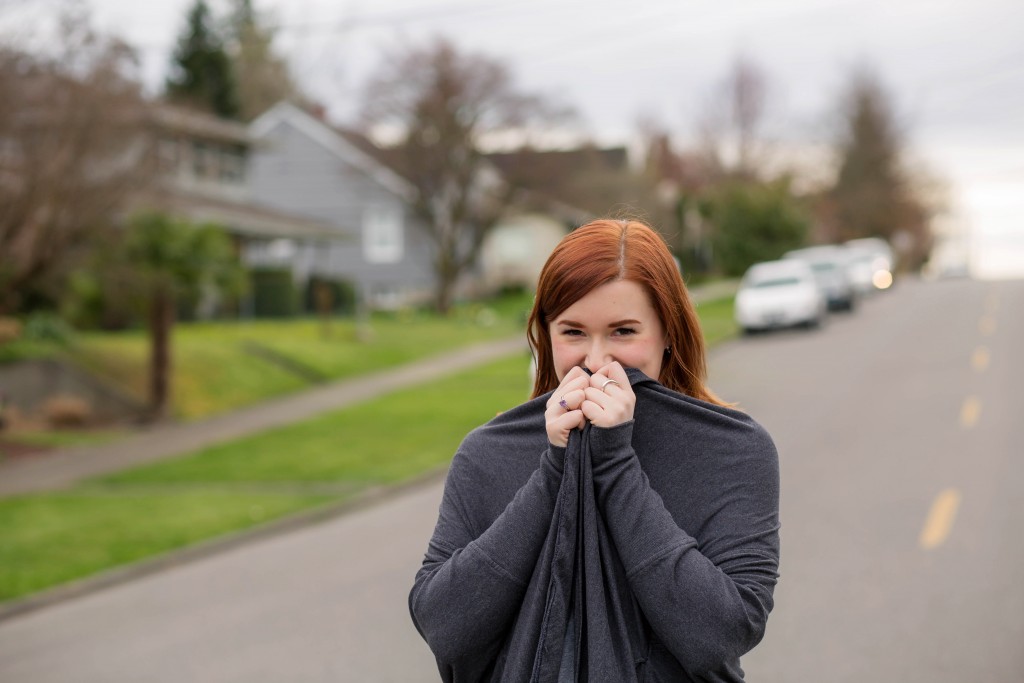 I'll never be the lightest packer, but I'll always be prepared with what I need and look stylish in the midst of jet lag. Even for work, I love traveling. The opportunity to meet the people I work with daily over the phone is incredible, and visiting new places is always fun!
PS – I use #JetSetKate for my travels on Twitter, Instagram, and Facebook, so you can always follow my adventures!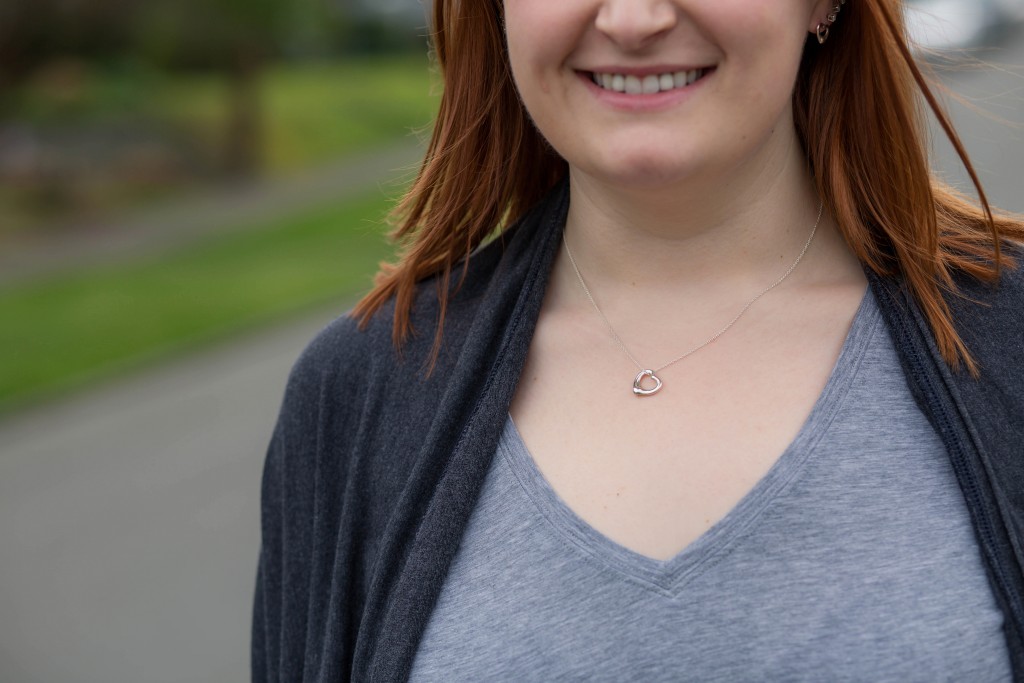 Top // Sweater (similar) // Leggings // Shoes c/o Brooks Running // Necklace // Earrings // Luggage (similar)
[klapford-shopstyle listId="46462400″]