Sassy Pants
Another weekend in the books. Don't they always seem to speed by too quickly? I still don't think I've fully recovered from last week – there were so many events, between the Seattle Interactive Conference, the Uniqlo grand opening at Bellevue Square, and the Goodwill Glitter Gala – I was on the go so much last week. I'm looking forward to a slower pace and getting back to normalcy this week!
After such a busy week, there are some weekends when leggings are a must. We had a super lazy weekend, just working around the house, grocery shopping, and errands. We also discovered a super addicting app, Shopkick. Have you heard of it? I'm not sure how I missed the memo, but I feel like I'm the last to know about this! Basically, half of Sunday we spent trying to get points.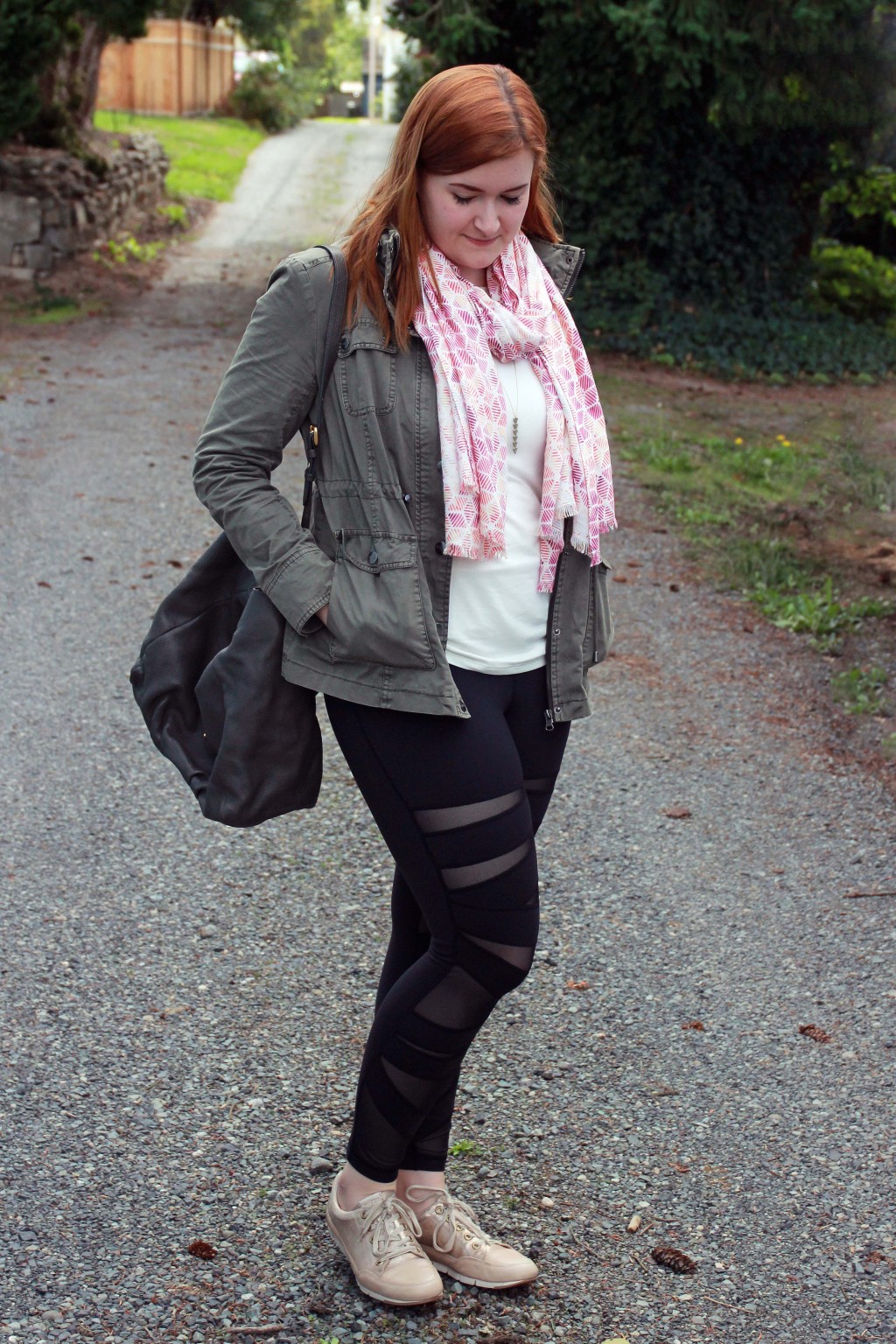 Anyways, I know that not everyone is into the whole leggings-as-pants trend, but I'm all for it. In fact, with my crazy workout schedule, I think I spend more time wearing athletic clothes than anything else! I've even been dubbed "sassy pants" due to my eclectic collection of patterned and printed leggings and capris… Or so I'm told. Maybe it's just because I'm sassy? In any case, I'll wear that nickname with pride.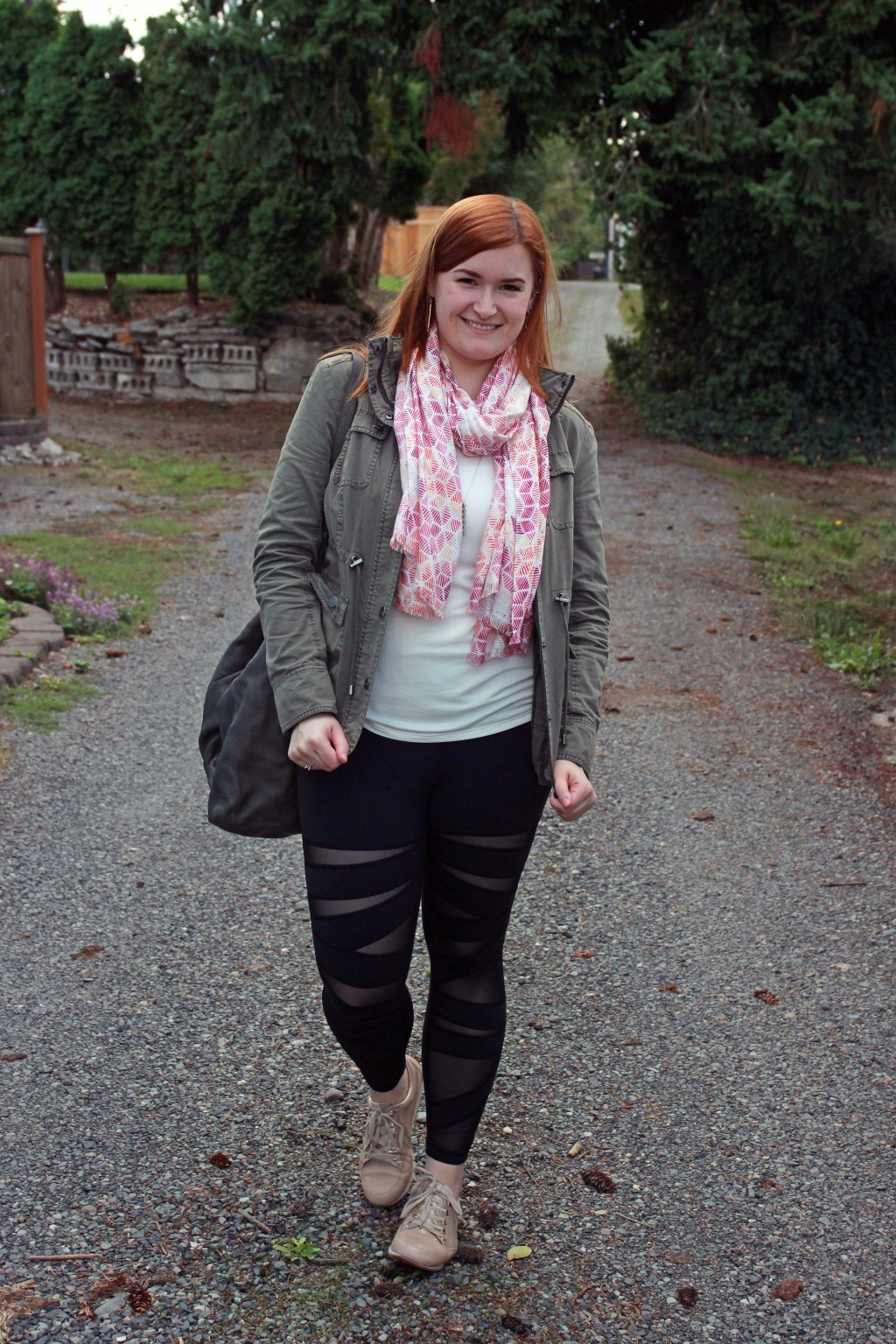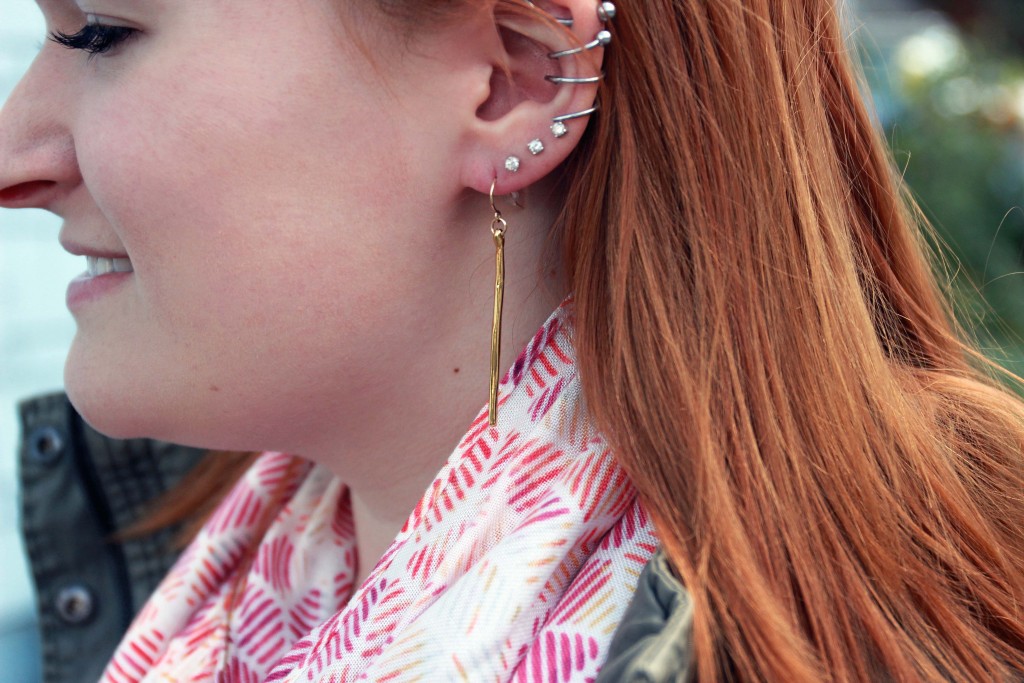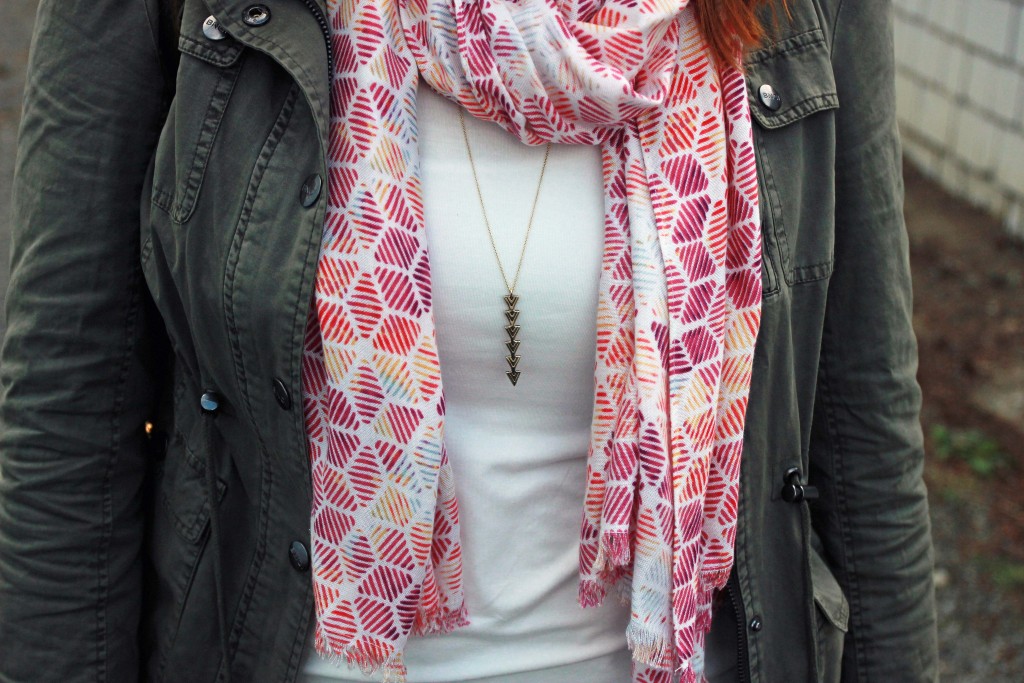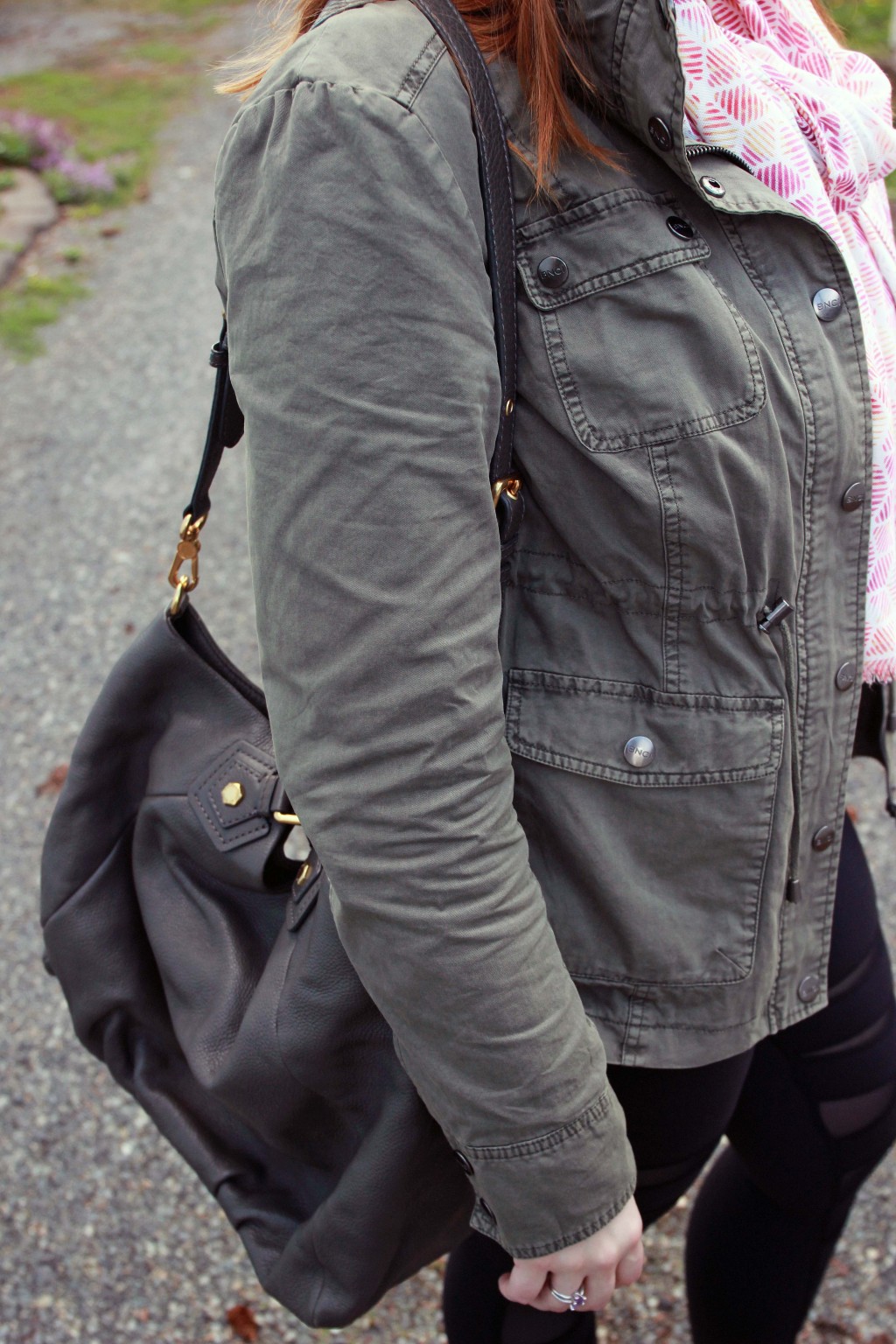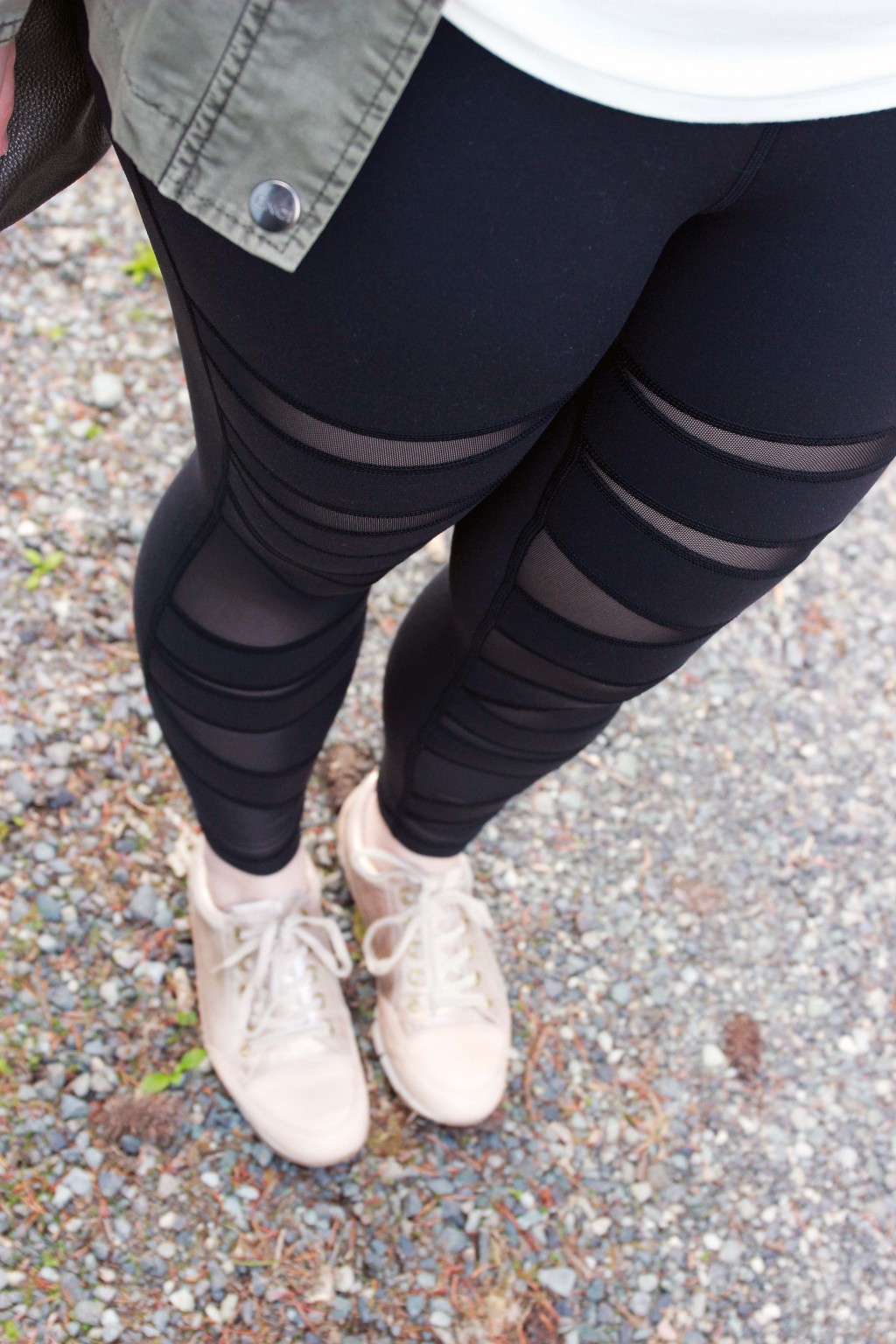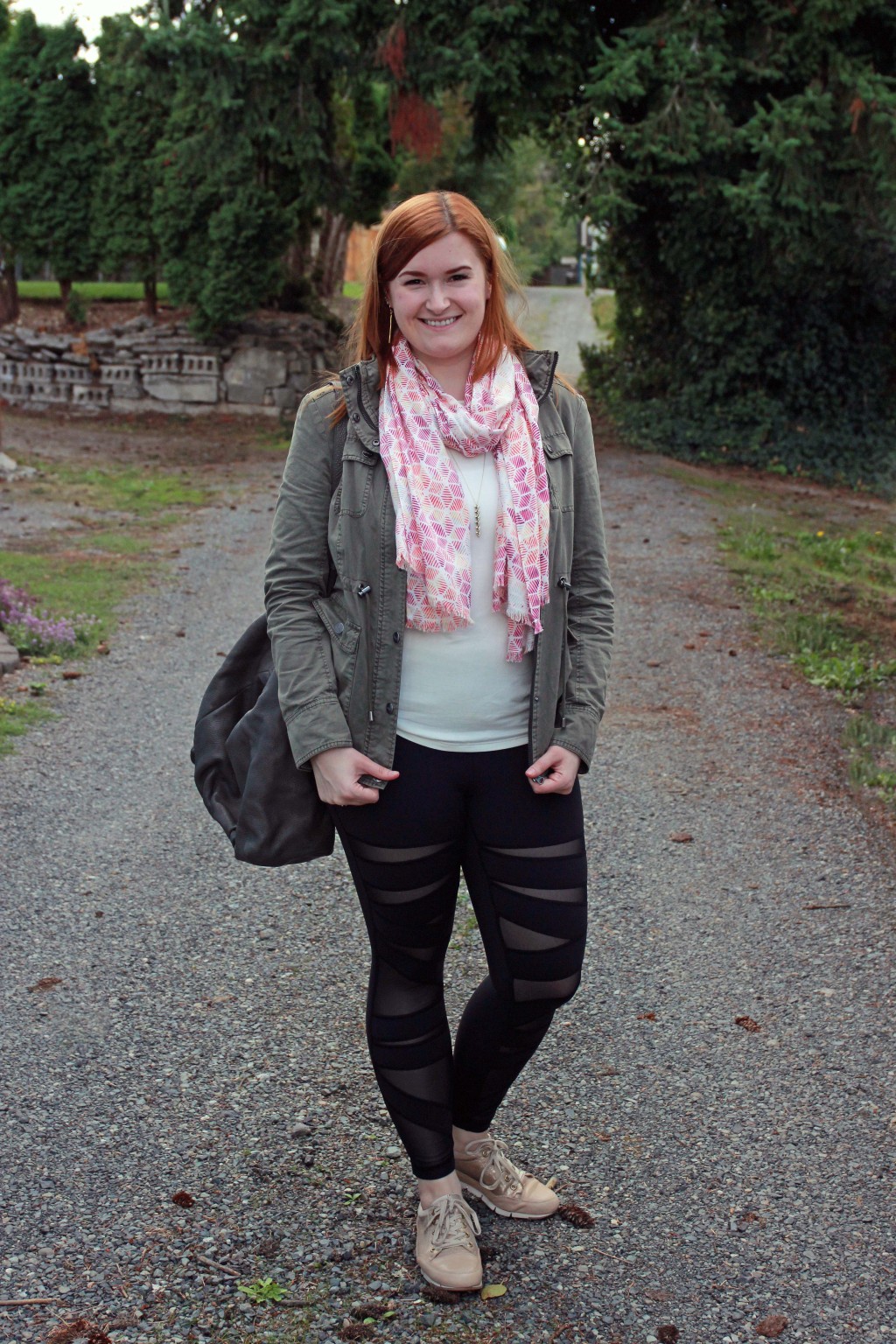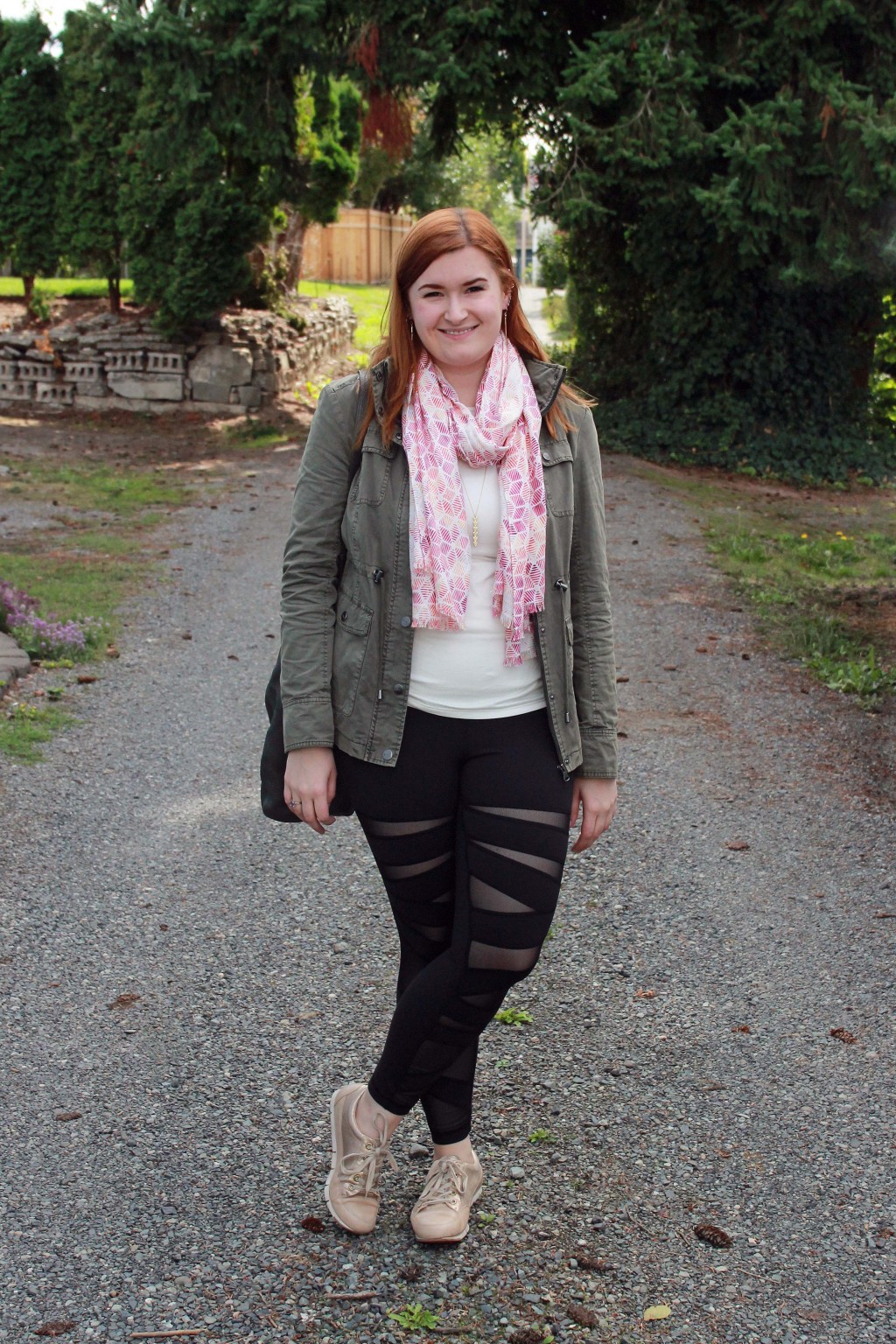 Leggings (similar) // Top (similar) // Jacket (similar) // Scarf (similar) // Necklace c/o Rocksbox // Earrings c/o Rocksbox // Bag // Shoes (similar)
Use code 'allthingskatexoxo' to get your first month of Rocksbox free!