3 Days in San Francisco
Jon and I spent the 4th of July in San Francisco for a quick weekend getaway. I'd only been to San Francisco for work trips and Jon had never been, so we figured the holiday weekend would be the perfect escape. When we booked our tickets back in June ,we figured we'd be heading to California for warmer temperatures, but we actually escaped the 90+ Seattle heat for breezy San Francisco weather!
When Jon and I travel, we like to make the most of our days, exploring as much as possible, so we packed our days with activities to get the most of the city.
We flew in late on Thursday evening (shout-out to Delta for a first class upgrade!), and spent one night at the Westin. It was the best night's sleep we have had in a long time and the bed was amazing. Next time we upgrade our mattress, I'm certainly getting a Westin Heavenly bed!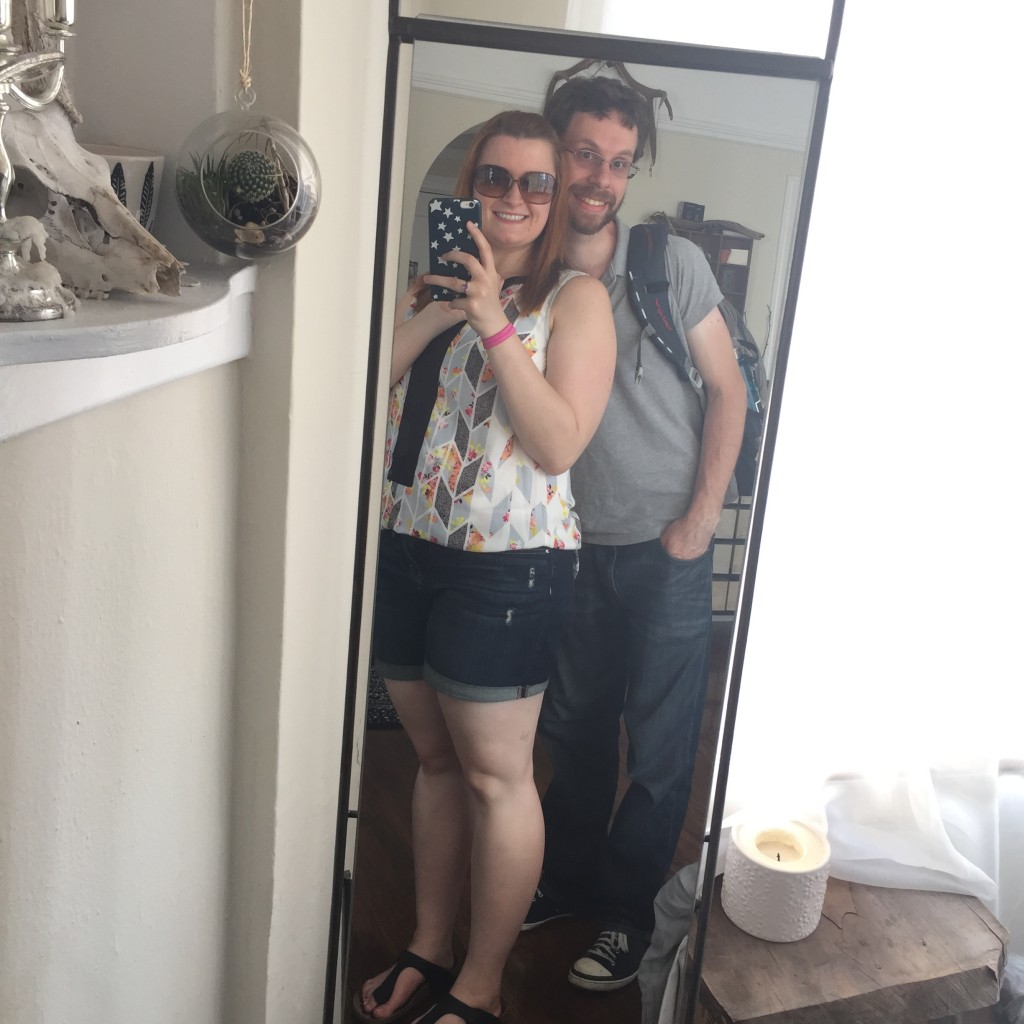 Day 1:
We had breakfast at the Westin, where Jon devoured a fabulous waffle with fresh berries and I had an egg omelet. Let's just say I was envious of his breakfast!
Venturing out into the city we spent a few hours roaming around San Francisco, exploring the piers, the Ferry Building, and Musee Mecanique. For lunch we grabbed In-N-Out and then headed over to Big Bus Tours to get our tickets and head across the Golden Gate Bridge.
The trip across the bridge was a bit of an adventure, traffic was terrible, and between the wind and overcast skies we were freezing on the open double decker bus. When we finally made it to the other side and got out to take pictures for 5 minutes, it was overcast and cloudy, and let's just say the views were anticlimactic. We briskly walked back to the bus, but discovered that our bus had already left (which was fine since it was a hop on/off bus), but the other buses were broke down! We had to wait about an hour and a half for the next bus, but we eventually made it back to the city where we grabbed dinner at Dino's, dessert at Smitten and then strolled past the Full House home.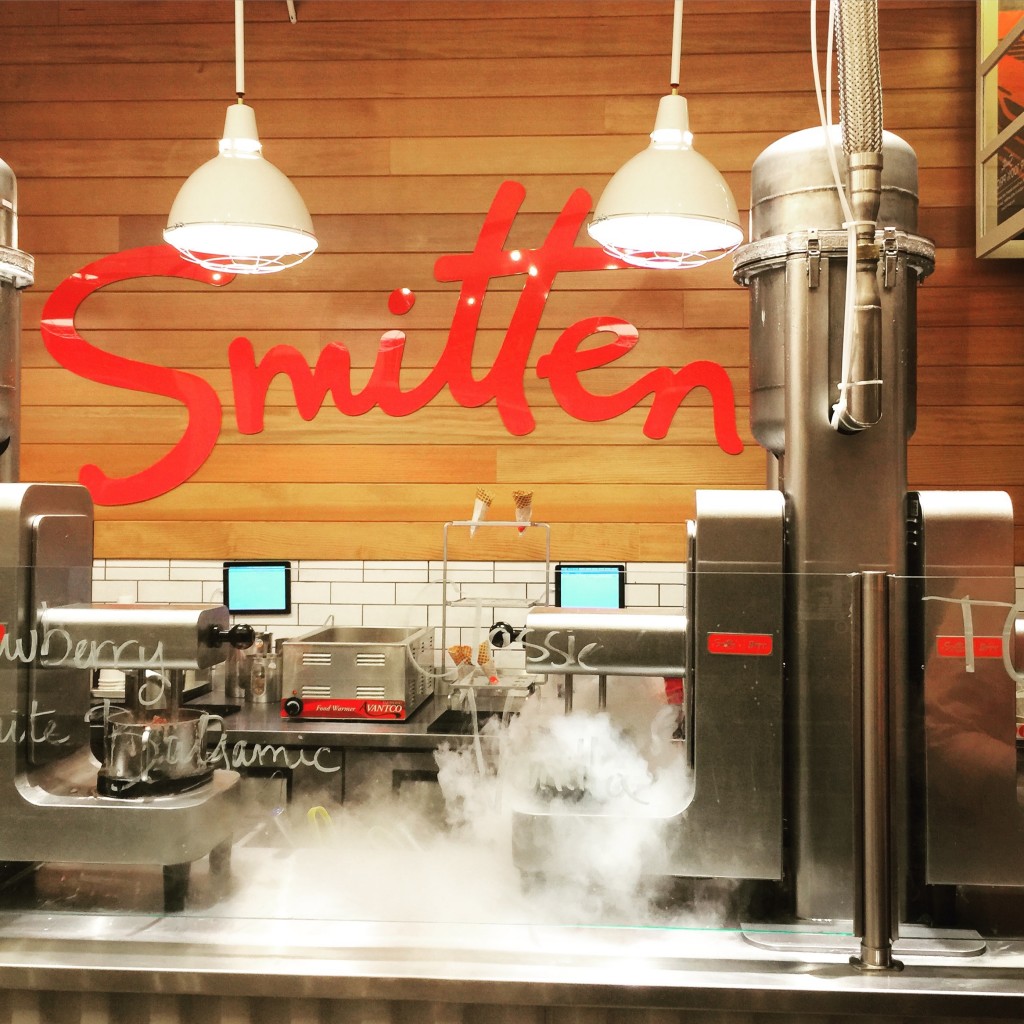 Day 2:
One thing we learned on this trip was to book your Alcatraz tickets far in advance! We didn't realize they'd be sold out so fast, so we had to sign up for a Big Bus Tour in order to see the infamous prison. While we didn't have the best experience with Big Bus Tours, we also got access to the Aquarium of the Bay on Pier 39 (I touched a sting ray!) and to Madame Tussaud's Wax Museum. I'd never been to a wax museum, so it was fun to try once but I'm not sure I'd go again.
Since our tickets were for late afternoon, we killed more time by hitting up Blue Bottle Coffee at the ferry building, a must-do every time I'm in San Francisco. This time I tried their housemade waffle and it was incredible.
The wait for the tour of Alcatraz was definitely worth it. We were able to explore the grounds and took an audio-tour of the prison. I am always amazed about how much I learn about a place once I visit it, even if I've researched it previously. It was very windy but the views were great! When we left in the evening there was a group coming to stay the night at the prison! How crazy-scary-fun would that be?!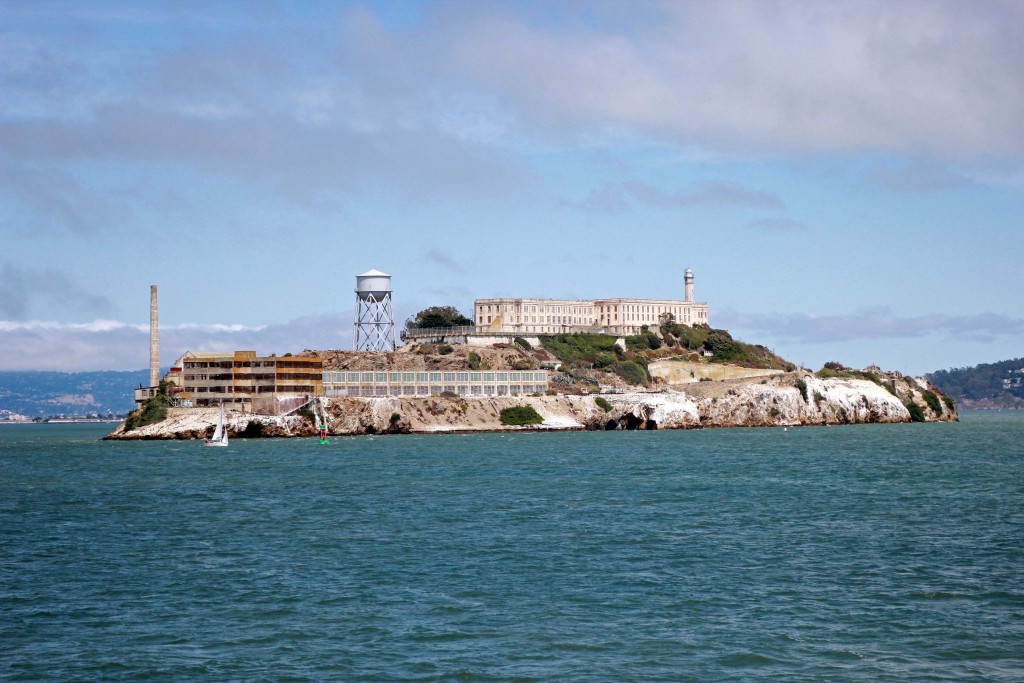 Day 3:
Our last day was definitely one for the books. With our Big Bus Tour package we also got a deal at Blazing Saddles, a local bike rental shop, so we said, "Why not try to bike the Golden Gate Bridge? It can't be that difficult can it?" Jon had said that it was only about an hour bike ride and we should be just fine, we ride 20-60 miles every weekend, a quick jaunt to the bridge should be an easy ride. So off we go, electing to choose a tandem bicycle.
We went 10 feet and quickly changed our minds. Today was not the day to try that.
Trading in our tandem for regular cycles, we were off, attempting to follow the easy directions strapped to the bikes, printed on the maps, and shown in the video to us 5 minutes previously. It started out pretty well, a little bit of road riding, but then we quickly hit the bike trail, which was surprisingly downhill. If it's an easy ride should it be this downhill? What happens on the way back? Why does that sign say to Golden Gate Bridge but our bikes say to go the other direction? We keep riding for what seems like forever and discover that we've somehow ended up on the difficult path instead of the easy one. Color me thrilled as we've got only one protein bar, I'm sweating in my jeans and cardigan sweater, and I'm wearing Birkenstocks.
We keep riding because there's no way I'm turning this bike around to ride up the hills, back to the city. Where did the bike trail go? Why are we on the road? Does Jon know where we're going? This can't be right. Somehow we end up back on yet another surprisingly downhill bike trail. Why is the bridge still not in sight? At this point Jon is becoming concerned, I mean we do have a flight to catch tonight. What is our backup plan? What if we miss our flight because we got lost in San Francisco? What if we're not even going the right direction? And then out of nowhere, we come flying around a corner and are met face to face with a brilliantly clear sky and a stunning red bridge. At this point, I think Jon audibly cheered since he got me there AND the weather was nice.
So we did it, we biked across the Golden Gate Bridge and down to Sausalito where we grabbed a quick lunch before hopping a ferry back to the San Francisco side (we didn't have time to bike back with a flight to catch). We stopped by Ghiradelli Square one last time and stopped at Lombard Street before packing up and heading home, back to reality!