SEVEN the Salon
Last week I had the opportunity to try out SEVEN the Salon in Bellevue. I was paired with Ashley, a stylist who happens to share my love of dance and vintage style. Not to mention, she's super adorable!
The appointment started with Ashley discussing my hair, my typical at-home hair care process, and options for a new cut and daily, as well as holiday, styling options. She then took me through the SEVEN product line and which products were appropriate for my hair.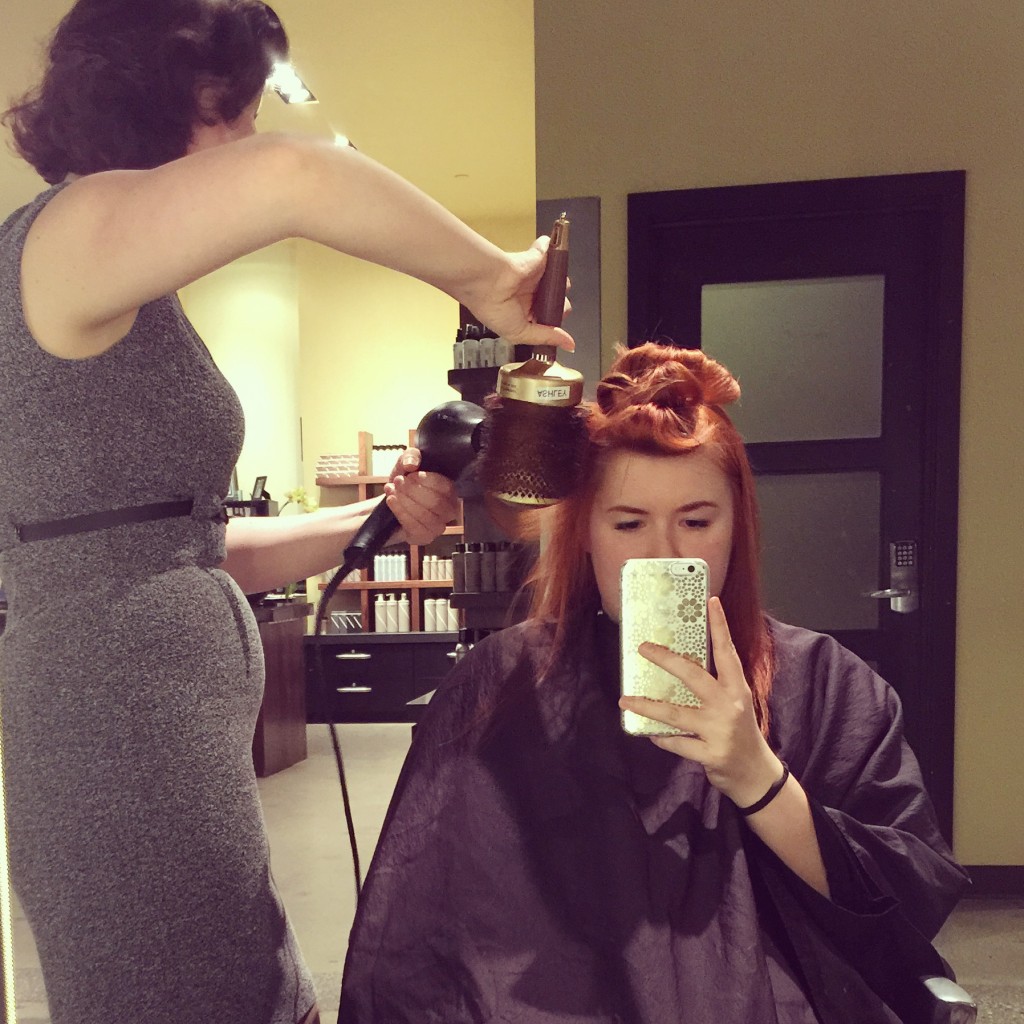 Ashley took the time to walk me through a few different styling techniques to give my hair added volume and beautiful curls. One of the methods she shared with me (and that I can't wait to recreate on my own), is shown here. Taking a large round brush, brush your hair away from face and back towards the crown. Once each section is completely dry, clip hair in curled shape and allow it to cool completely before removing them. Continue like this until you've round brushed all of the crown. Round brush the rest of the hair, allowing it to fall naturally. Once you take the hair out of the clips, it looks like this: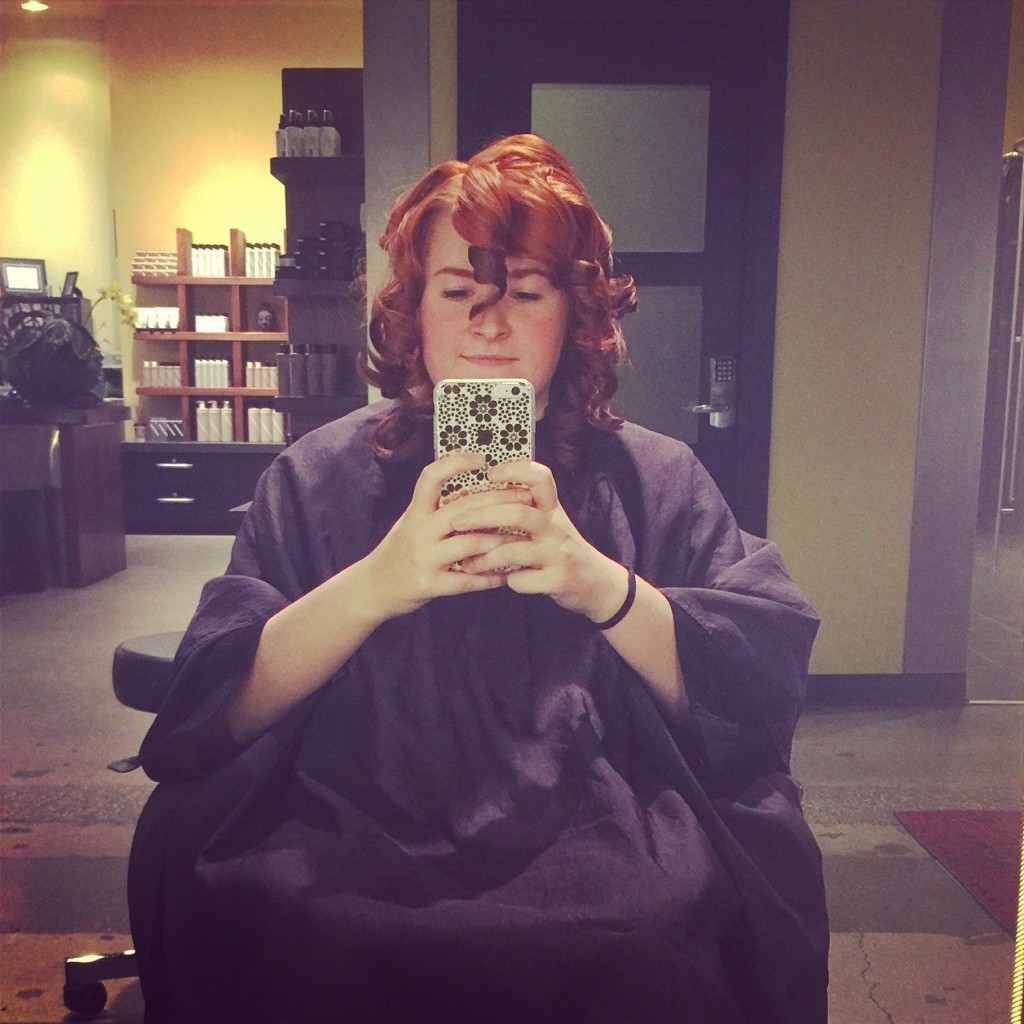 While I really enjoyed this curly mane, Ashley continued to shape and style it into this beautiful retro-inspired look: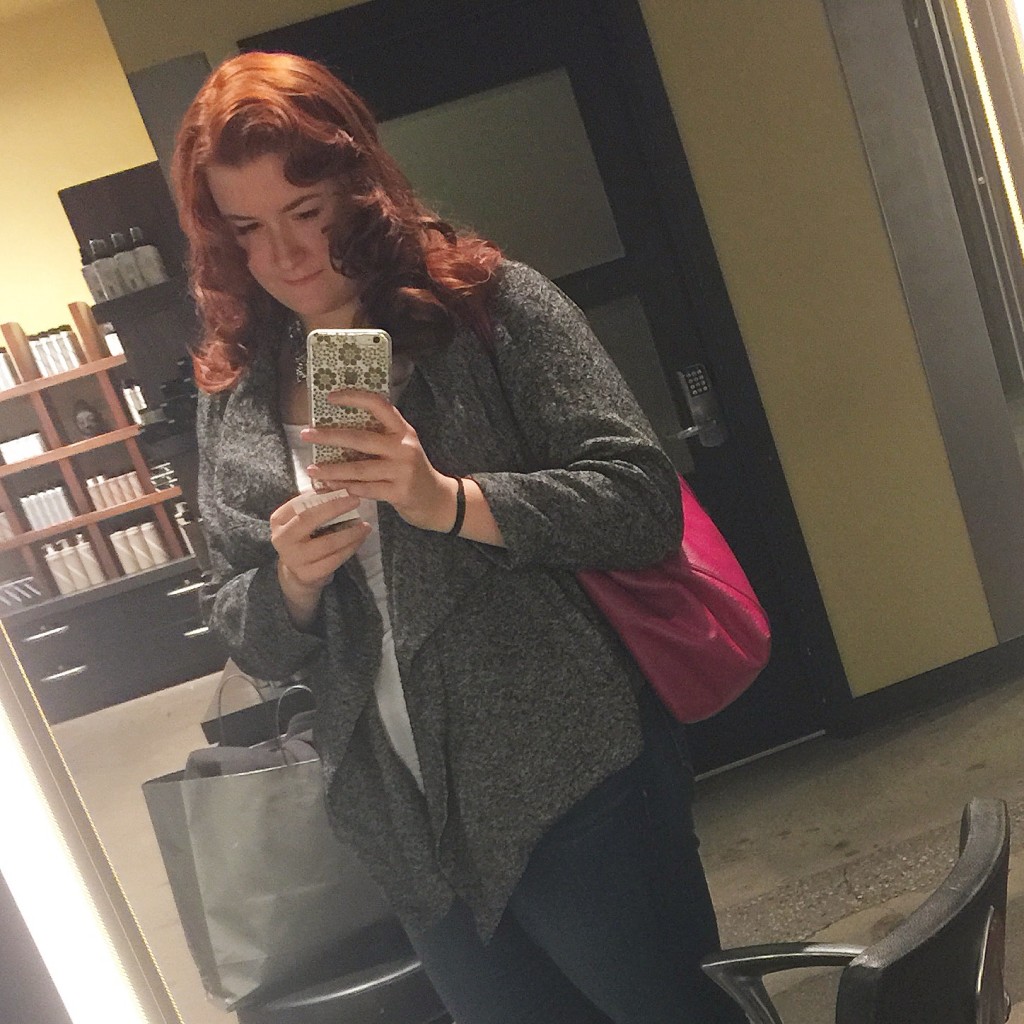 I'm so excited to try out this look on myself at home. While I probably won't be able to achieve this level of perfection, I now have the skills and tools to achieve this style.
Special thanks to Ashley and SEVEN the Salon for this great styling tutorial!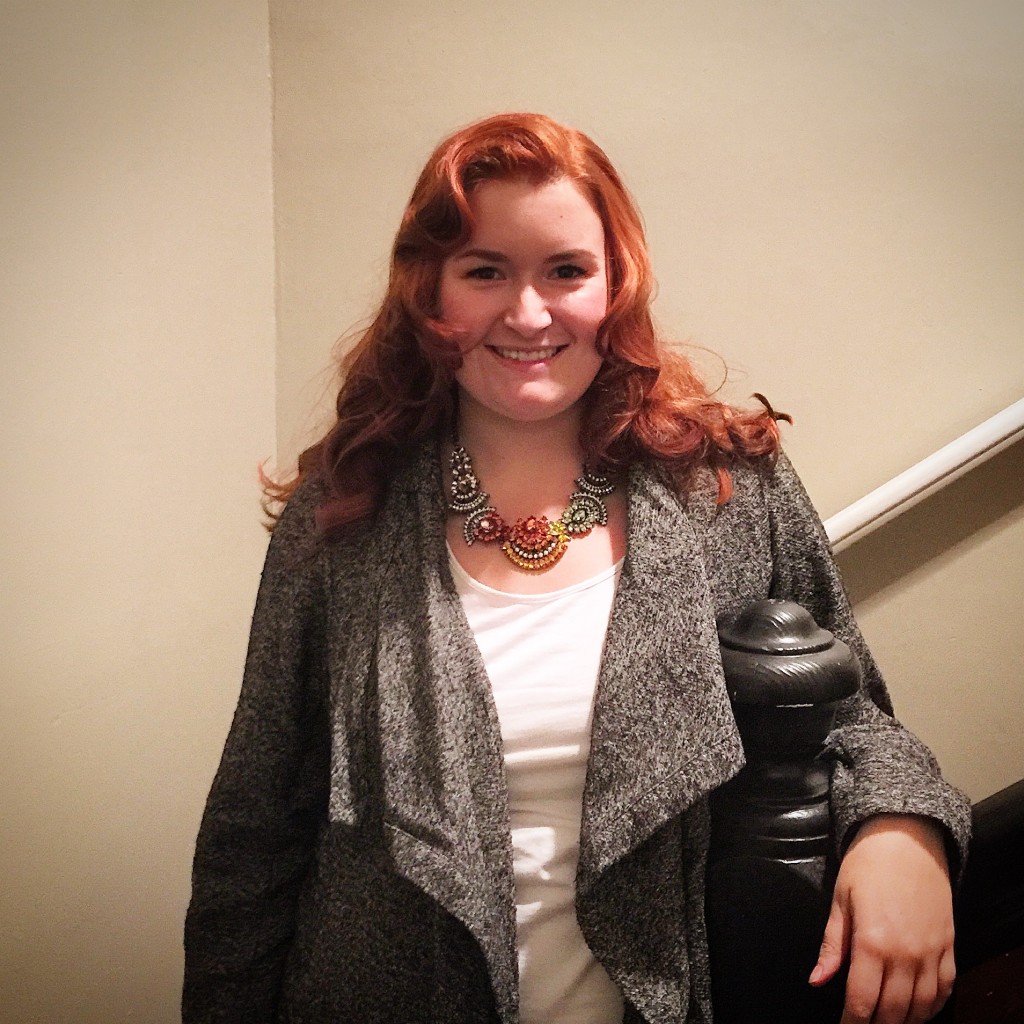 Products Used:
Lustre Shampoo & Lustre Conditioner
Seal Lotion, Boost Lotion & Mousse
Forte Hair Spray
*** Hair cut and style courtesy of SEVEN the Salon. All opinions my own.