Spring Maxi Style
Spring is one of my favorite seasons – everything is blossoming and waking up from a long winter nap. The colors are gorgeous, the air is crisp, and we all seem to appreciate the long days and warm sun just that much more.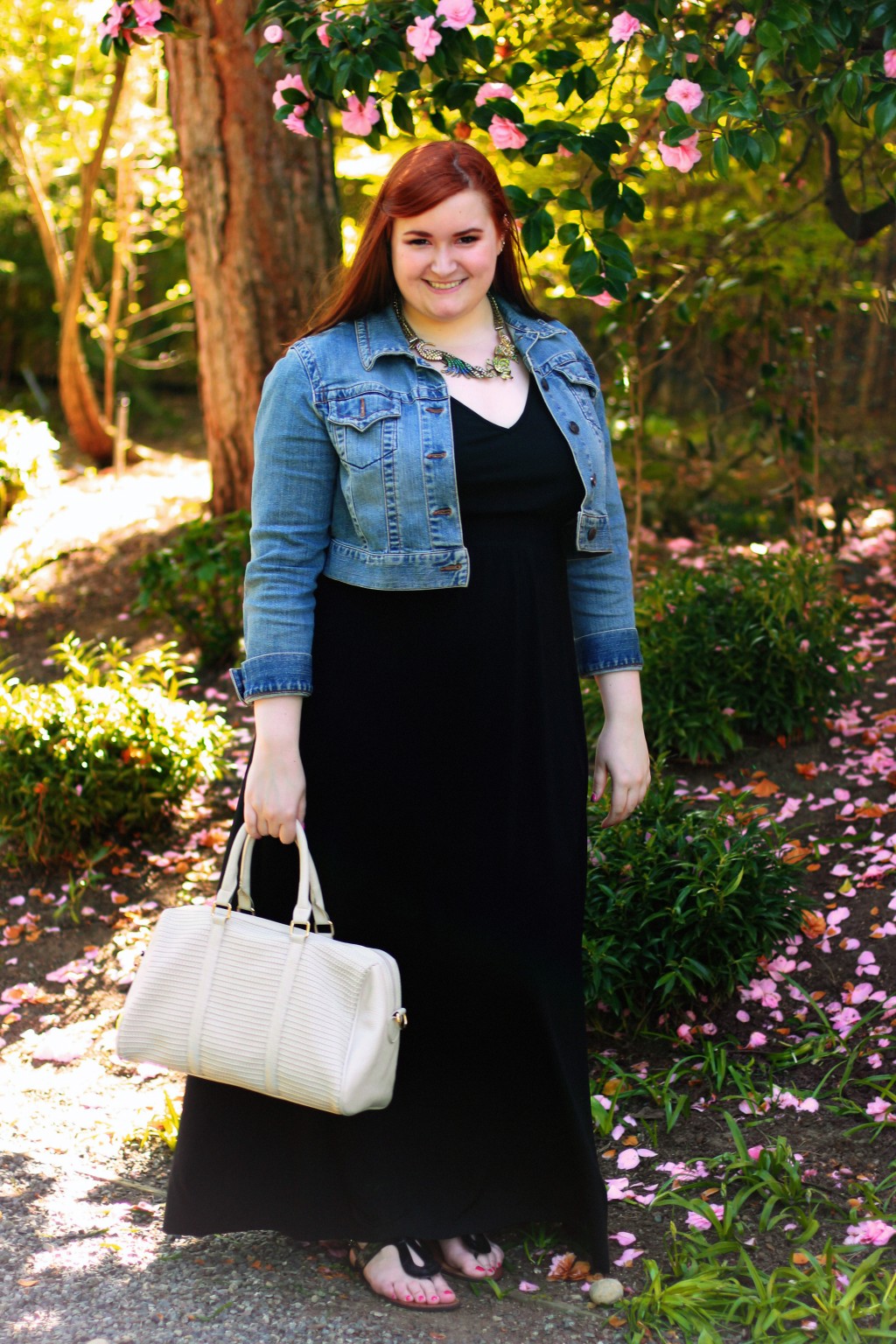 A favorite new trend for spring is the maxi dress. I've never been a big fan, and have always found myself drawn to knee-length dresses and skirts, but when I found [shopsense shopsense_url="http://api.shopstyle.com/action/apiVisitRetailer?id=447539216″ original_url="http://shop.nordstrom.com/s/city-chic-drapey-v-neck-maxi-dress-plus-size/3722326?origin=keywordsearch-personalizedsort&contextualcategoryid=2375500&fashionColor=&resultback=7269&cm_sp=personalizedsort-_-searchresults-_-1_17_D" save_to_store="false"]City Chic's Grecian-inspired maxi dress[/shopsense], I fell in love. This dress is absolute perfection and works perfectly for a day in the office, a casual weekend date, or a comfortable travel outfit.
Today's outfit is a bit more casual – a cropped jean jacket and stunning statement necklace. The solid black maxi creates a more dressed up, elegant look while still keeping me comfortable and cool.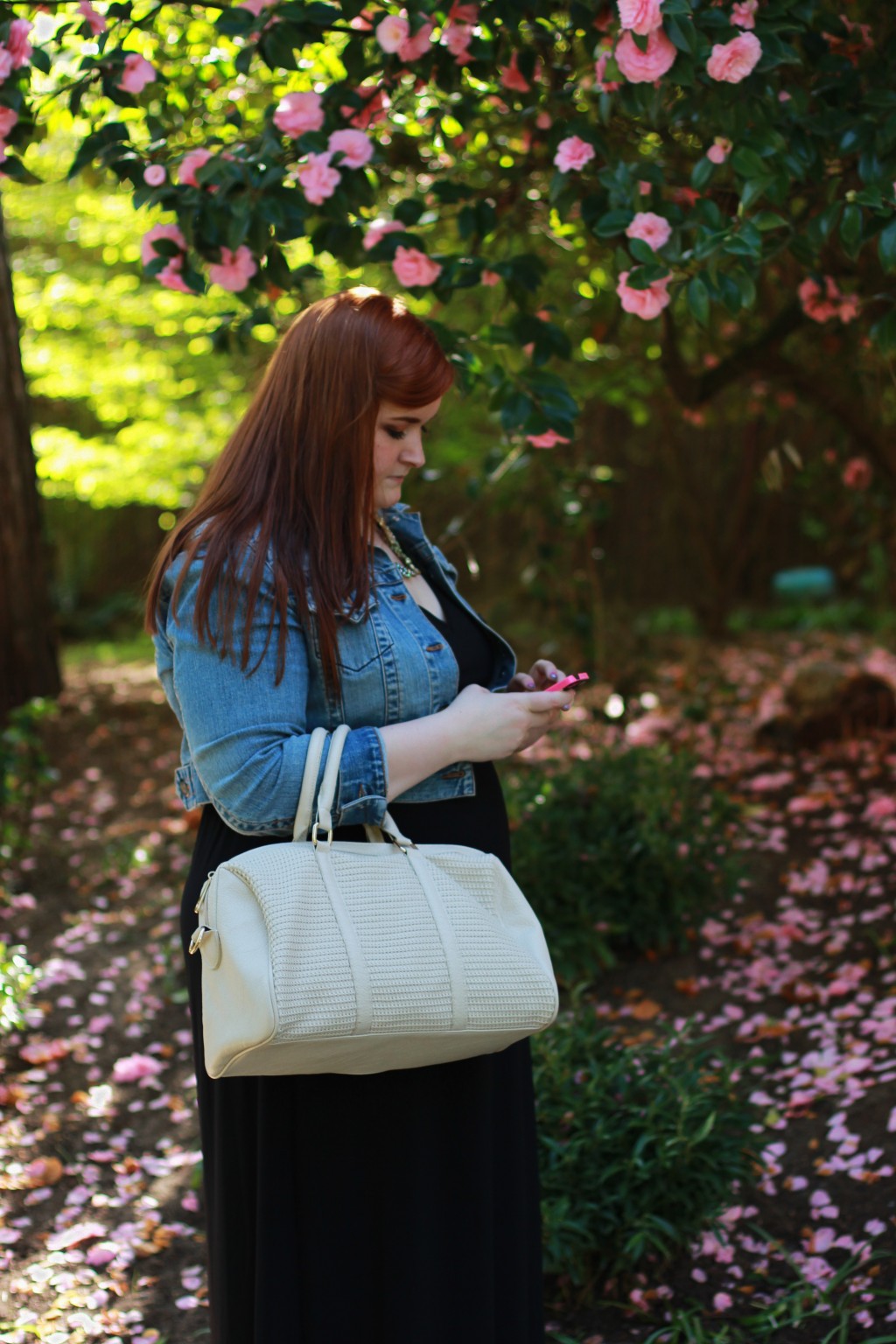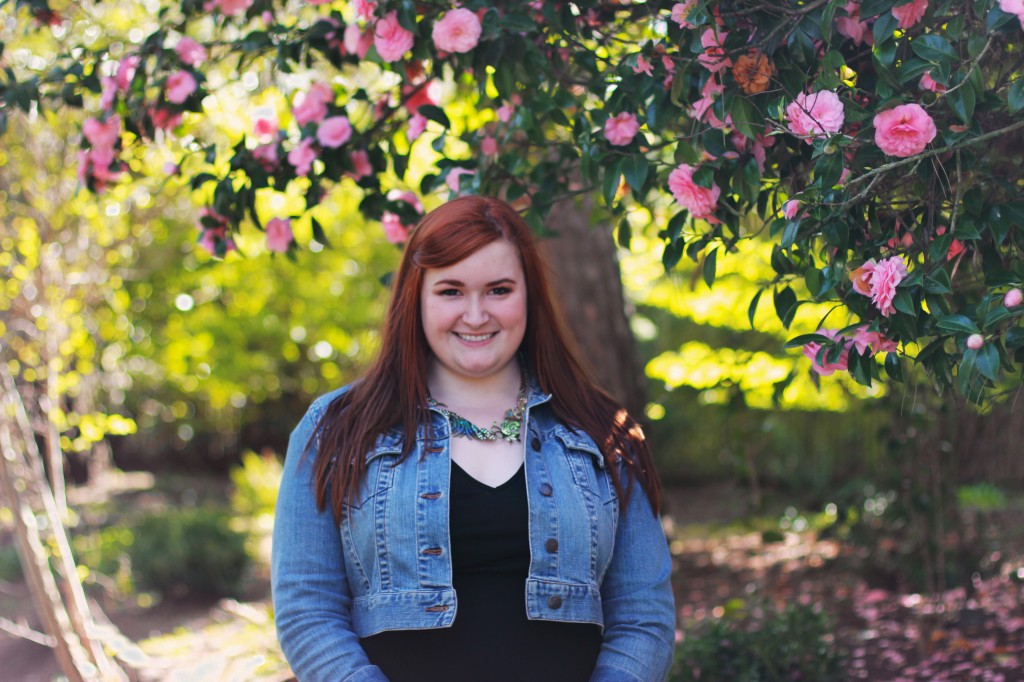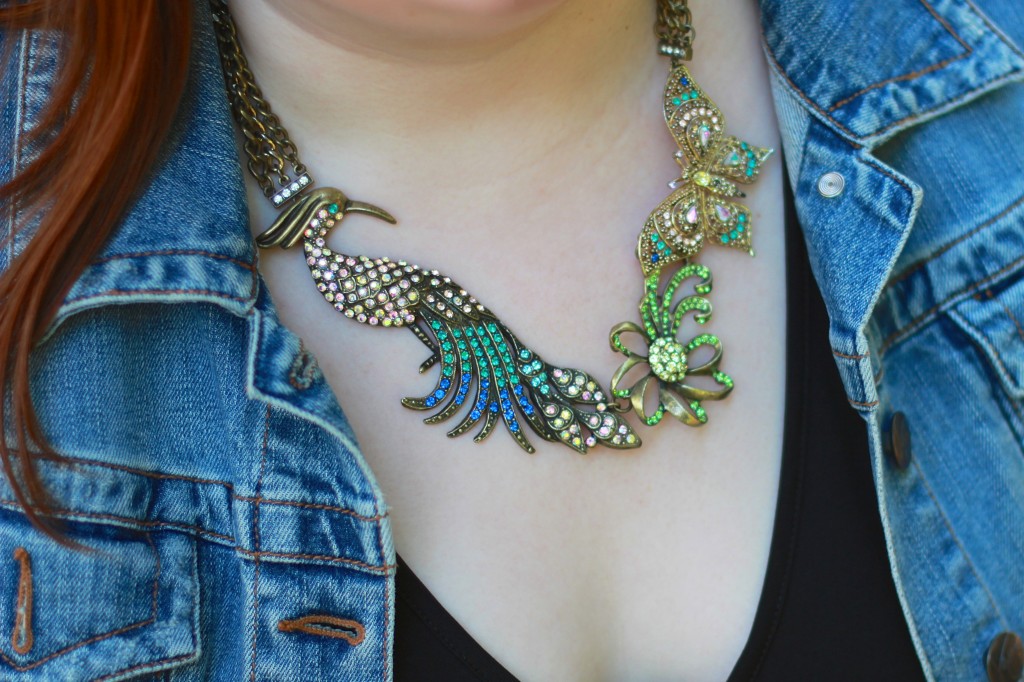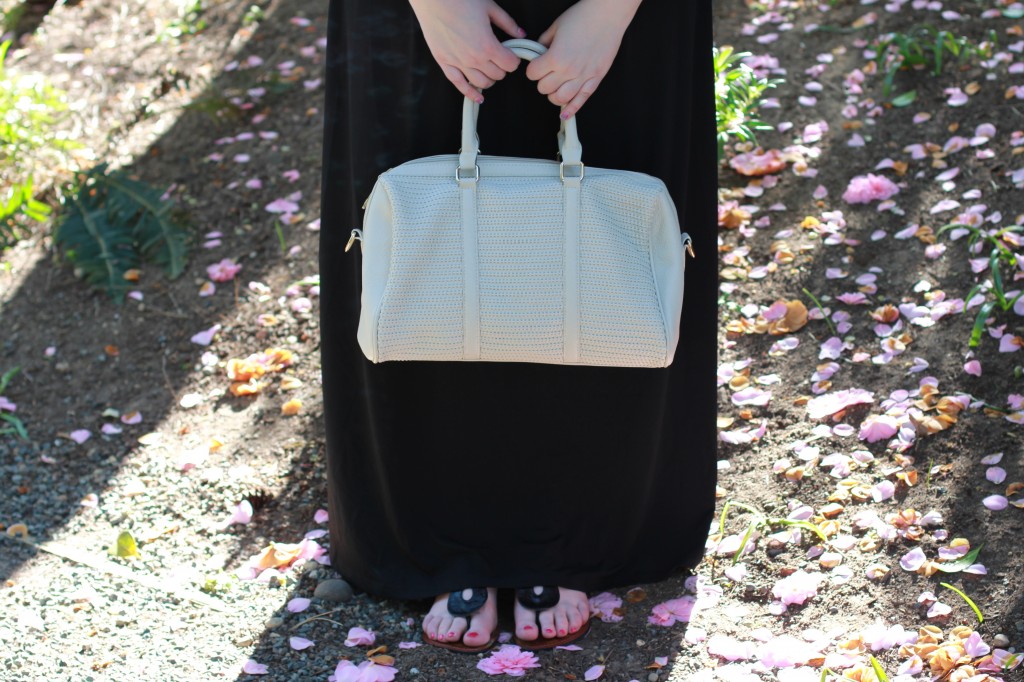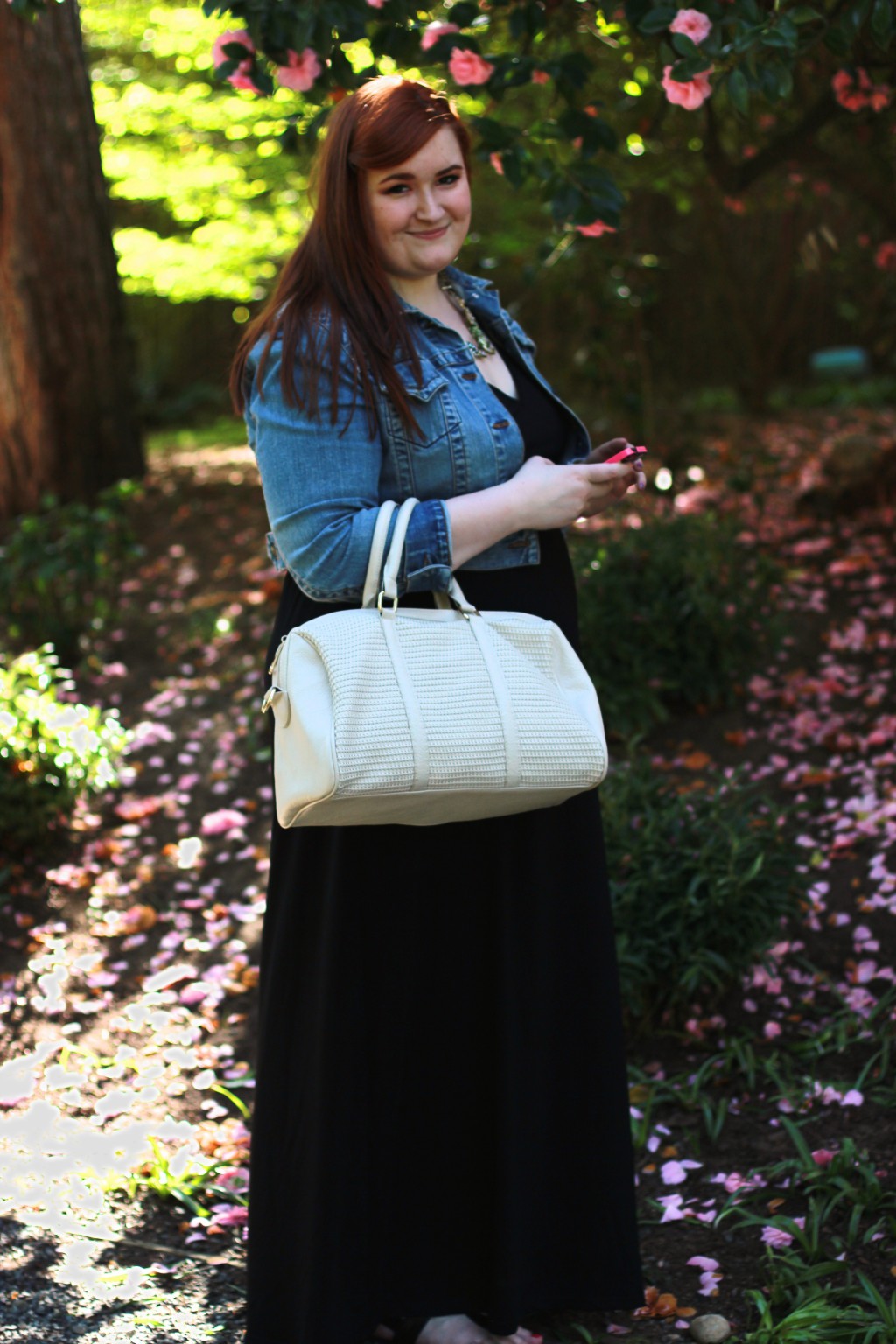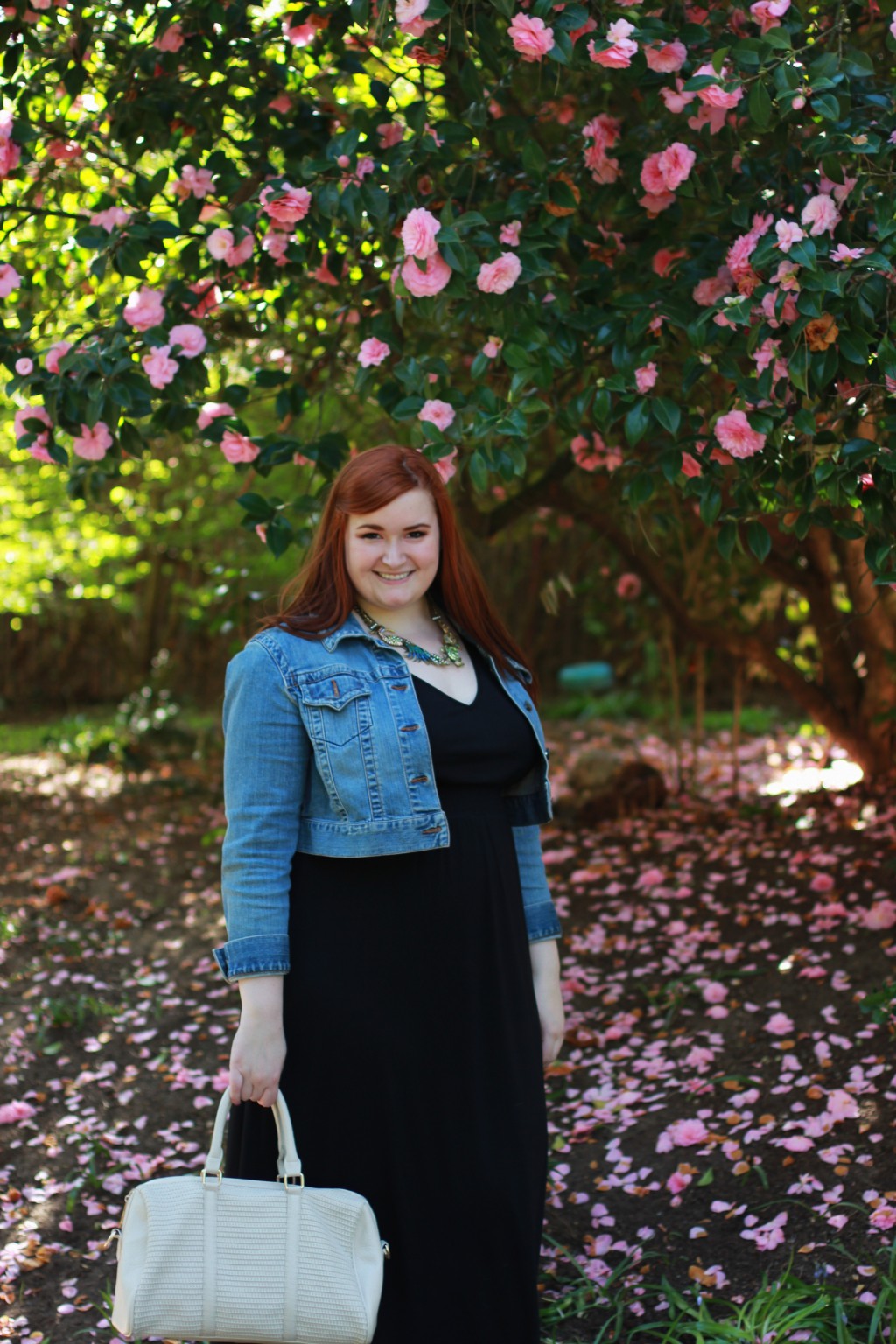 Dress: [shopsense shopsense_url="http://api.shopstyle.com/action/apiVisitRetailer?id=447539216″ original_url="http://shop.nordstrom.com/s/city-chic-drapey-v-neck-maxi-dress-plus-size/3722326?origin=category-personalizedsort&contextualcategoryid=0&fashionColor=&resultback=6540&cm_sp=personalizedsort-_-browseresults-_-1_16_A" save_to_store="true"]City Chic 'Drapey' V-Neck Maxi[/shopsense]; Jacket: Venezia ([shopsense shopsense_url="http://api.shopstyle.com/action/apiVisitRetailer?id=445958881″ original_url="http://shop.nordstrom.com/s/lucky-brand-dixie-denim-jacket-plus-size/3665817?origin=category-personalizedsort&contextualcategoryid=0&fashionColor=&resultback=2766&cm_sp=personalizedsort-_-browseresults-_-1_7_A" save_to_store="true"]similar by Lucky Brand[/shopsense]); Necklace: Badgley Mischka [shopsense shopsense_url="http://api.shopstyle.com/action/apiVisitRetailer?id=445843871″ original_url="http://shop.nordstrom.com/s/kate-spade-new-york-estate-garden-crystal-statement-necklace/3699244?origin=category-personalizedsort&contextualcategoryid=0&fashionColor=&resultback=3531&cm_sp=personalizedsort-_-browseresults-_-2_9_A" save_to_store="true"](similar by Kate Spade)[/shopsense]; Bag: c/o Simply Chic (similar); Sandals:[shopsense shopsense_url="http://api.shopstyle.com/action/apiVisitRetailer?id=444764510″ original_url="http://shop.nordstrom.com/s/dolce-vita-amala-sandal/3675037?origin=category-personalizedsort&contextualcategoryid=0&fashionColor=BLACK&resultback=1147&cm_sp=personalizedsort-_-browseresults-_-1_4_D" save_to_store="true"] DV (similar)[/shopsense]