The Perfect Beanie
Who else has been freezing cold around here? Personally, I have been L-O-V-I-N-G it. Winter is by far my favorite season and I love freezing temperatures and snow (which we'll hopefully get soon!). With the cold temperatures, I've been pulling out my scarves, wool coats & socks, and gloves. But the one thing I didn't have? A beanie. I've never had much luck with beanies (I must have a funny shaped head), they always just look ridiculous on me. I recently went on the hunt for the perfect beanie, or at least the perfect beanie for my odd-shaped head. Of course, I found one at my favorite department store, Nordstrom.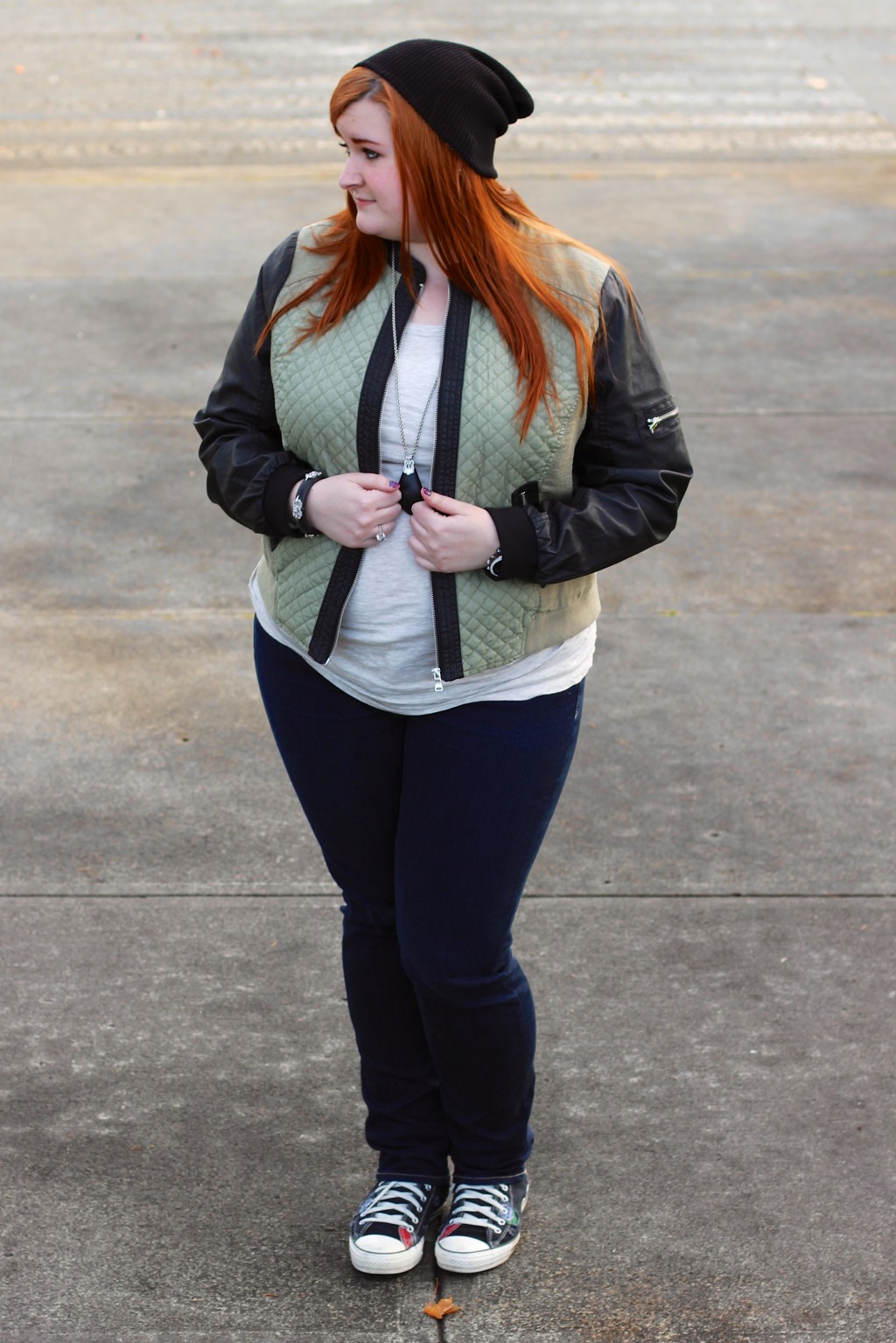 The outfit was basically built around the beanie, now my prized possession. I wanted a super casual and laid-back look with a little bit of sparkle, because who doesn't love sparkle? What this outfit ended up being was more of an ode to my high school days – back then I basically lived in Converse and my letterman's jacket. Call me a dork, but I felt just as bad ass wearing this letterman style jacket as I did my real one back in high school.
Even though I'm still constantly mistaken for a teenager, I can't believe I've been out of high school for 6 (going on 7 years) already! Time sure does fly.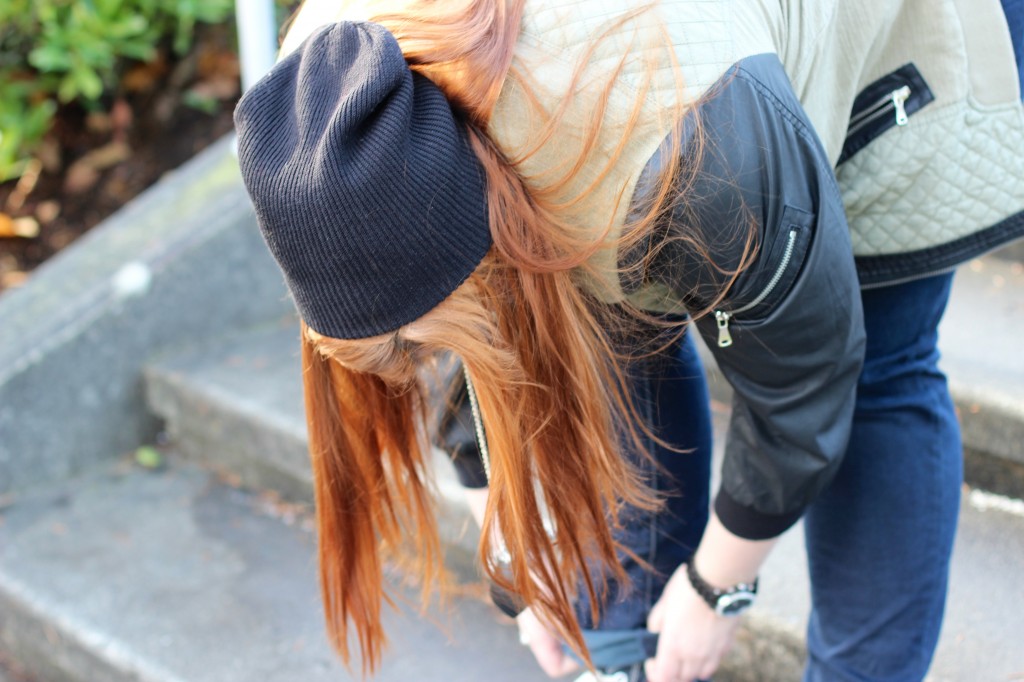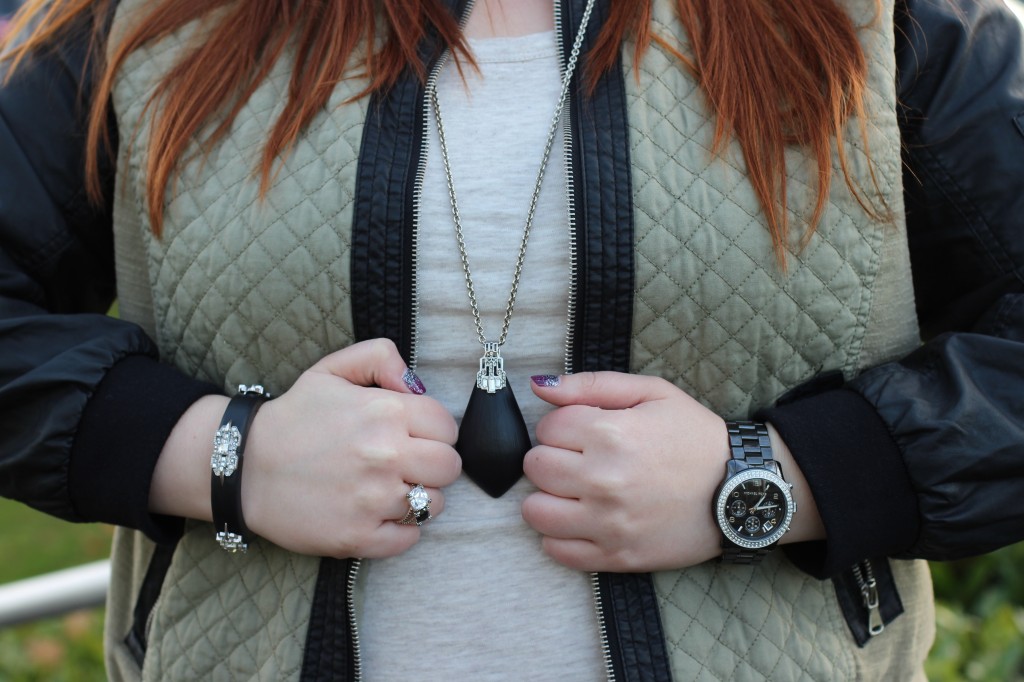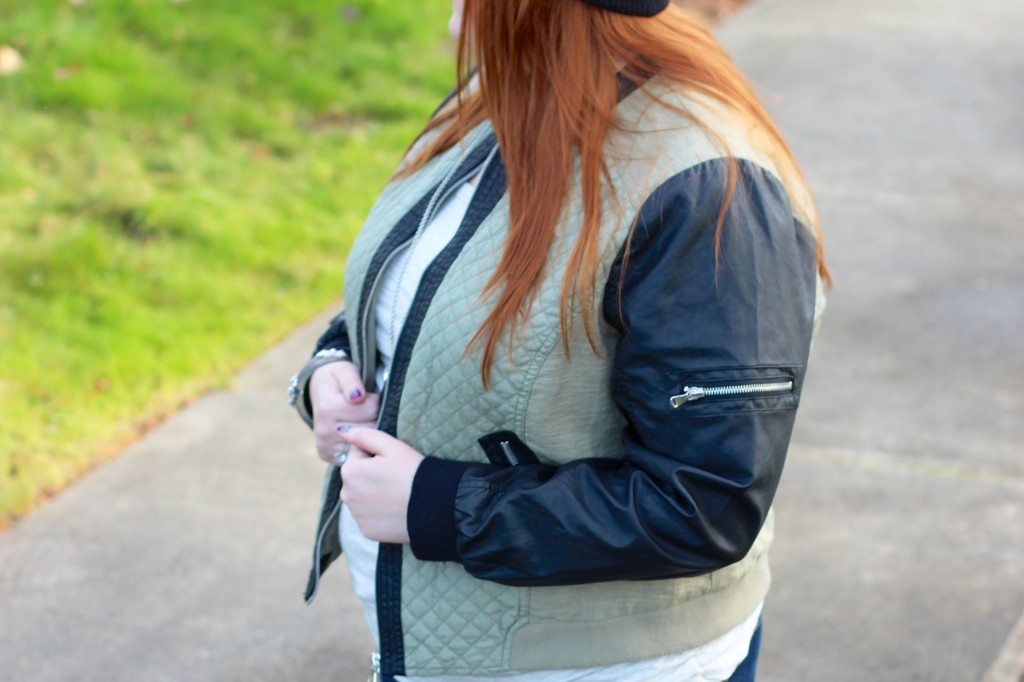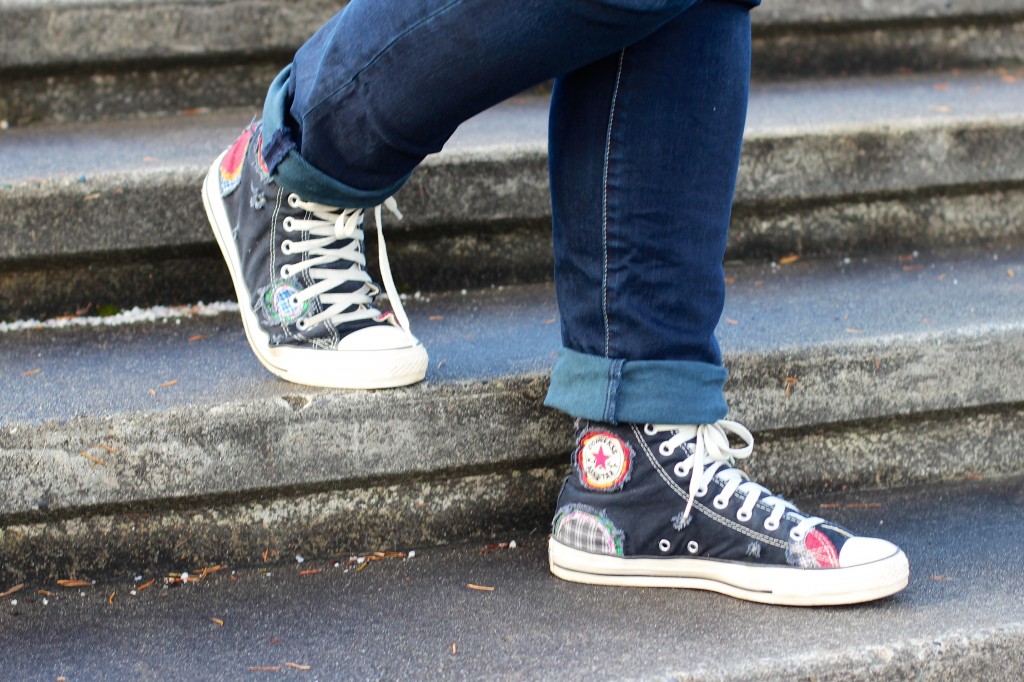 Jacket: B. Bernardo; Top: [shopsense shopsense_url="http://api.shopstyle.com/action/apiVisitRetailer?id=435867262″ original_url="http://shop.nordstrom.com/S/caslon-melody-fine-ribbed-cotton-tee/3484071?origin=PredictiveSearch-personalizedsort&contextualcategoryid=2375500&fashionColor=PURPLE+POTION&resultback=128&cm_sp=personalizedsort-_-searchresults-_-1_2_C" save_to_store="false"]Caslon (similar)[/shopsense]; Jeans: [shopsense shopsense_url="http://api.shopstyle.com/action/apiVisitRetailer?id=433283362″ original_url="http://shop.nordstrom.com/S/kut-from-the-kloth-mia-skinny-jeans-outspoken-wash/3512244?origin=PredictiveSearch-personalizedsort&contextualcategoryid=0&fashionColor=&resultback=267&cm_sp=personalizedsort-_-searchresults-_-1_2_B" save_to_store="false"]KUT from the Kloth[/shopsense]; Beanie: [shopsense shopsense_url="http://api.shopstyle.com/action/apiVisitRetailer?url=http%3A%2F%2Fshop.nordstrom.com%2FS%2Fecho-seasonless-slouchy-knit-cap%2F3536782%3Forigin%3Dkeywordsearch-personalizedsort" original_url="http://shop.nordstrom.com/S/echo-seasonless-slouchy-knit-cap/3536782?origin=keywordsearch-personalizedsort&contextualcategoryid=0&fashionColor=VANILLA&resultback=118&cm_sp=personalizedsort-_-searchresults-_-1_2_A" save_to_store="true"]Echo Slouchy Knit Beanie[/shopsense]; Necklace: [shopsense shopsense_url="http://api.shopstyle.com/action/apiVisitRetailer?id=434321658″ original_url="http://shop.nordstrom.com/S/alexis-bittar-lucite-deco-long-pendant-necklace-nordstrom-exclusive/3514510?origin=category-personalizedsort&contextualcategoryid=0&fashionColor=&resultback=2553&cm_sp=personalizedsort-_-browseresults-_-1_7_A" save_to_store="true"]Alexis Bittar Pendant Necklace[/shopsense]; Bracelet: [shopsense shopsense_url="http://api.shopstyle.com/action/apiVisitRetailer?id=437141836″ original_url="http://shop.nordstrom.com/S/alexis-bittar-lucite-santa-fe-deco-small-hinged-bangle/3605374?origin=category-personalizedsort&contextualcategoryid=0&fashionColor=&resultback=2773&cm_sp=personalizedsort-_-browseresults-_-1_8_B" save_to_store="true"]Alexis Bittar Bangle[/shopsense]; Watch: [shopsense shopsense_url="http://api.shopstyle.com/action/apiVisitRetailer?id=91969280″ original_url="http://shop.nordstrom.com/S/michael-kors-runway-ceramic-watch/3060108?origin=keywordsearch-personalizedsort&contextualcategoryid=60136548&fashionColor=&resultback=140&cm_sp=personalizedsort-_-searchresults-_-1_2_C" save_to_store="true"]Michael Kors 'Runway Ceramic' Watch[/shopsense]; Rings: [shopsense shopsense_url="http://api.shopstyle.com/action/apiVisitRetailer?id=439919354″ original_url="http://shop.nordstrom.com/S/judith-jack-aurora-stackable-stone-rings-set-of-2/3629183?origin=PredictiveSearch-personalizedsort&contextualcategoryid=0&fashionColor=&resultback=159&cm_sp=personalizedsort-_-searchresults-_-1_2_B" save_to_store="true"]Judith Jack Stackable Stone Rings[/shopsense]; Shoes: Converse