Not your average mullet
It's hard to believe that last week we were breaking records for high temperatures and now we're back down to typical cooler Washington weather. It's almost a nice change to be back to bearable temperatures, but looking back at these photos from week, I do sort of miss it!
I seem to always hate certain trends, but then eventually I find that perfect piece of clothing that makes them acceptable. I hated peplum and colorblocking, and I've been deadset against the high-low hem since the start. Yet here I am, wearing one of the most amazing dresses I've ever owned, and it's a mullet dress. (P.S. Ever since I heard Kelly Osbourne refer to them as mullet dresses, it's my favorite term for them!).
I'll be honest, the high-low trend still isn't my favorite, but this basic black dress has only a minimal mullet and therefore is mostly business, without too much wild partying going on in the back! I also figure that if and when the high-low trend goes way out of style I can simply get the tail chopped off and make it into one length.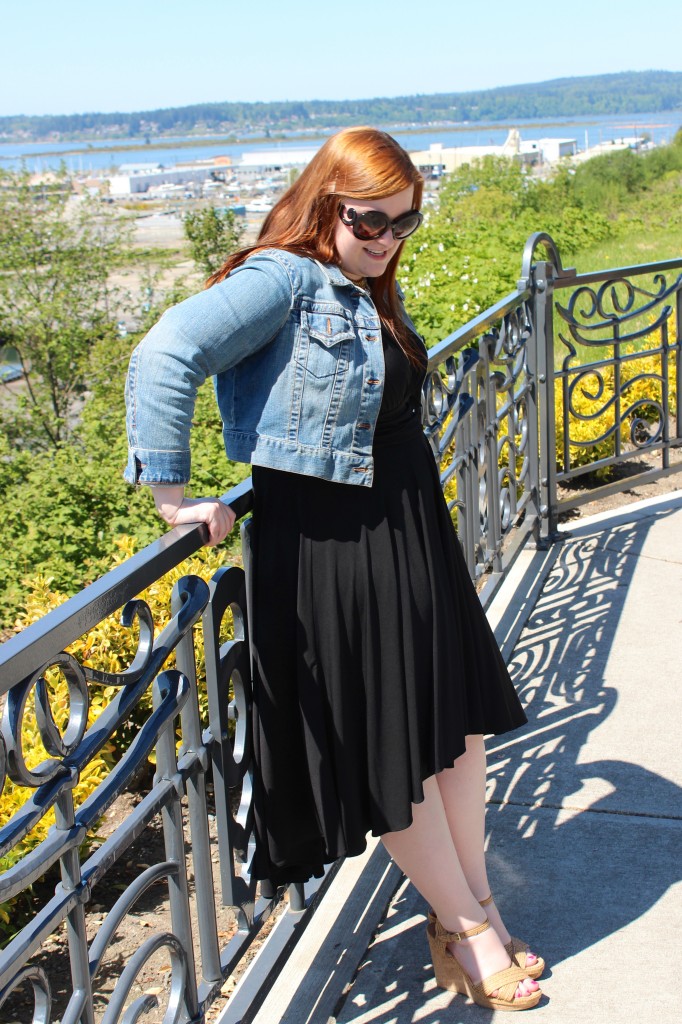 If you're anything like me and you're on the fence about a dress purchase, all you have to do is give it a twirl. Let me tell you, this dress absolutely passes the twirl test. I'm definitely a 5-year old at heart when it comes to wearing dresses (and yes if you ask me I will spin around on demand).
I've paired this dress with the most amazing pair of Stuart Weitzman wedges. Now, don't get your panties in a bunch – I didn't pay full price for these bad boys, I picked them up at Nordstrom Rack for about $125. Not bad for a pair of shoes that retails for nearly $400. I am not one to wear heels or wedges especially because at the end of the day my feet seem to be killing me. Designer shoes are known for being more comfortable than your typical no-name brands, and I must say I was very impressed with these cork wedges. I wore them all day (and didn't even bring an extra pair of shoes) and had absolutely no pain or blisters after wearing them. If you wear heels or wedges a lot I highly recommend investing in a high-quality pair, you can't go wrong!
Lastly, are my sunglasses and necklace. I'm wearing the Prada Baroque sunglasses and I love them. The sides are so beautiful, I had someone tell me, "They are like artwork you wear on your face!" Not exactly how I would have put it, but essentially the same idea. The necklace is one of my favorites by Lulu Frost that I purchased from Of a Kind. It's a beautiful piece that has a casual, almost beach-y vibe.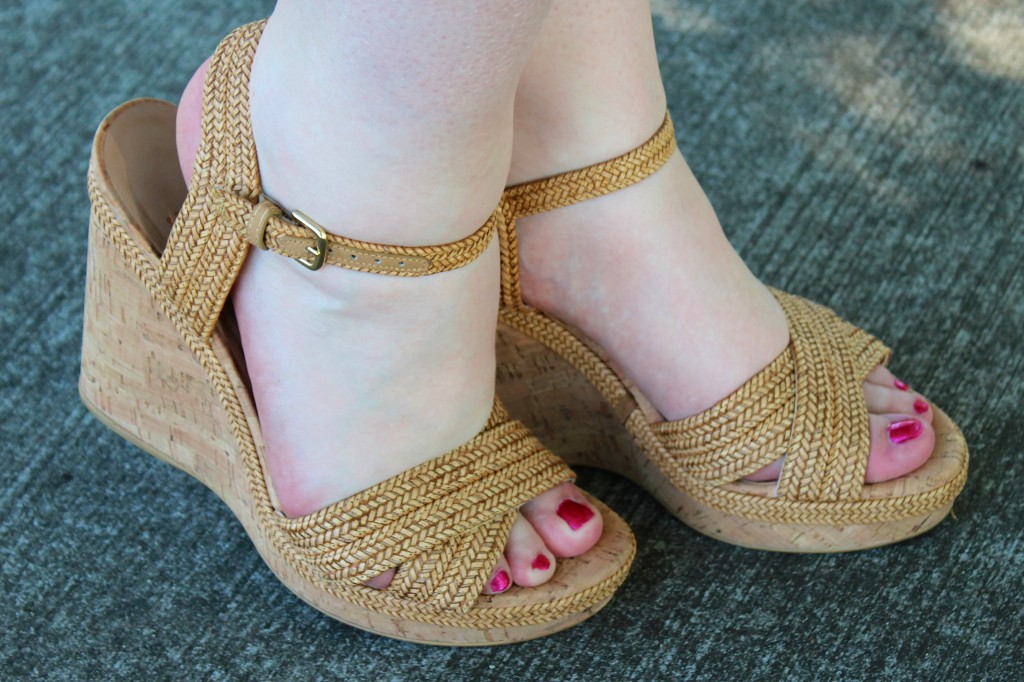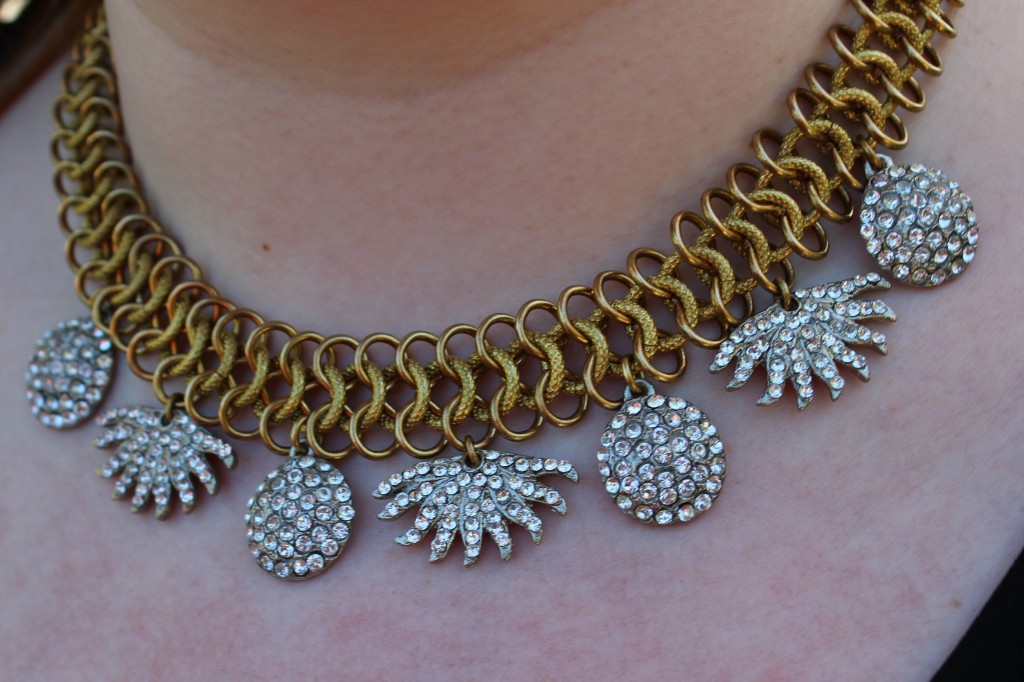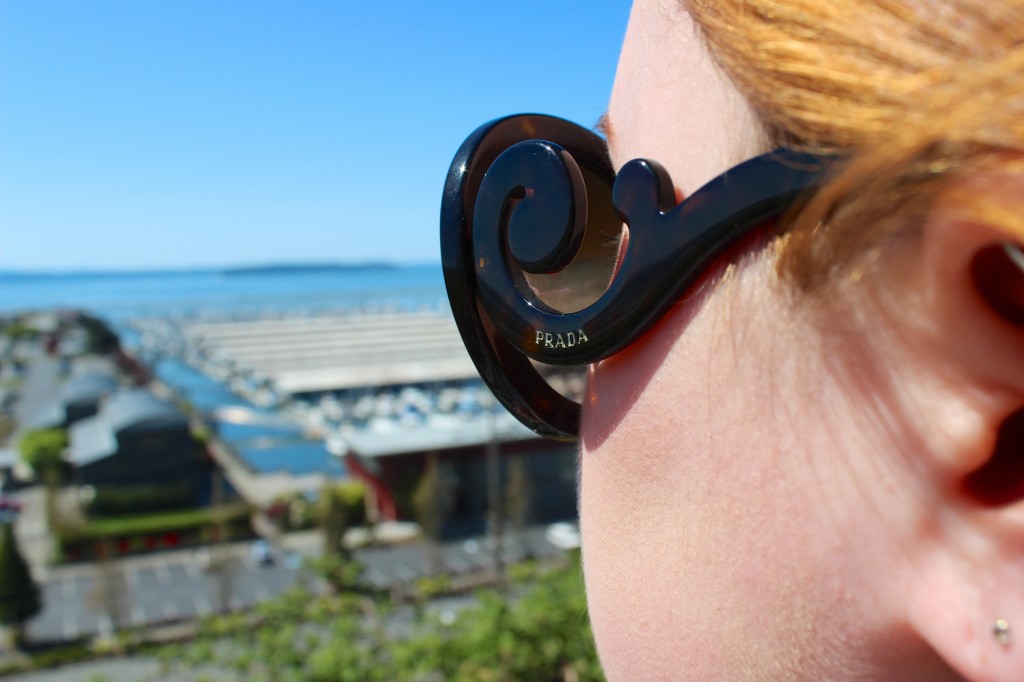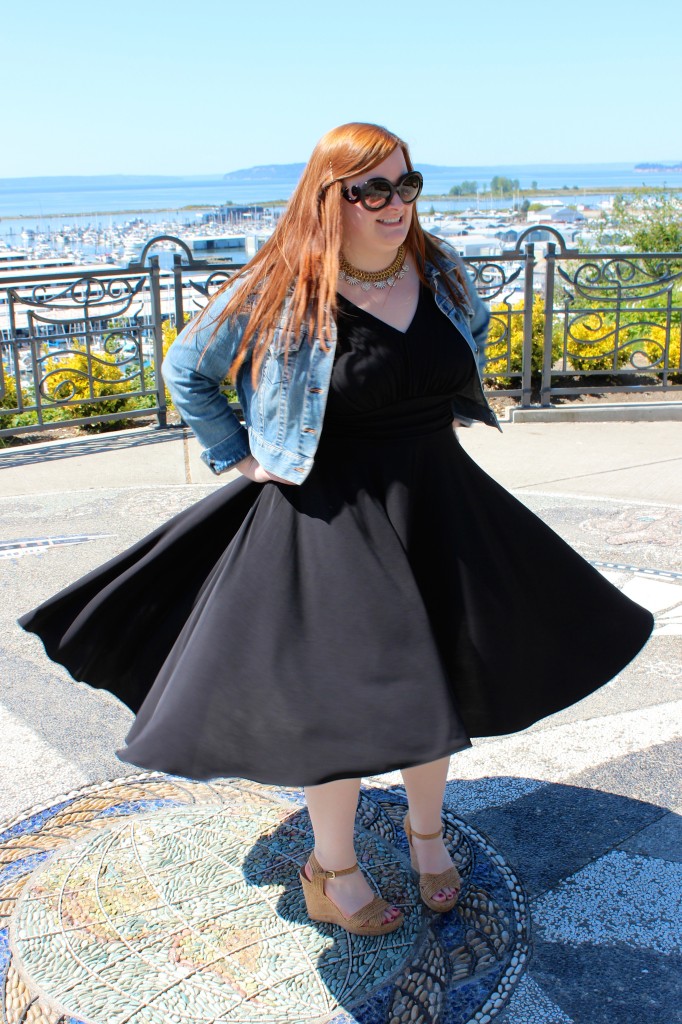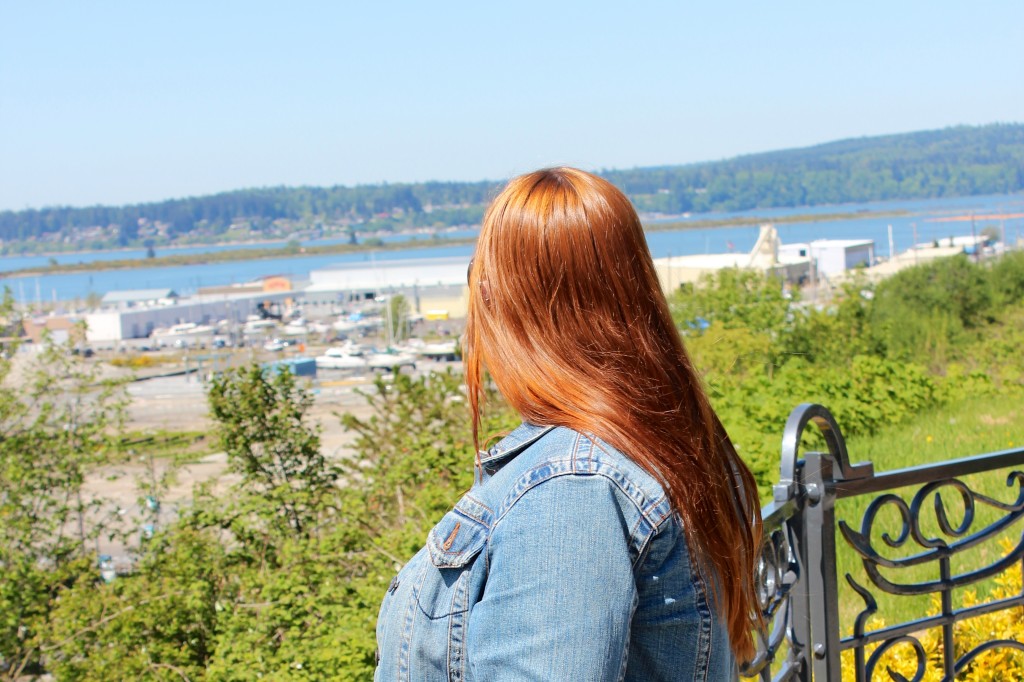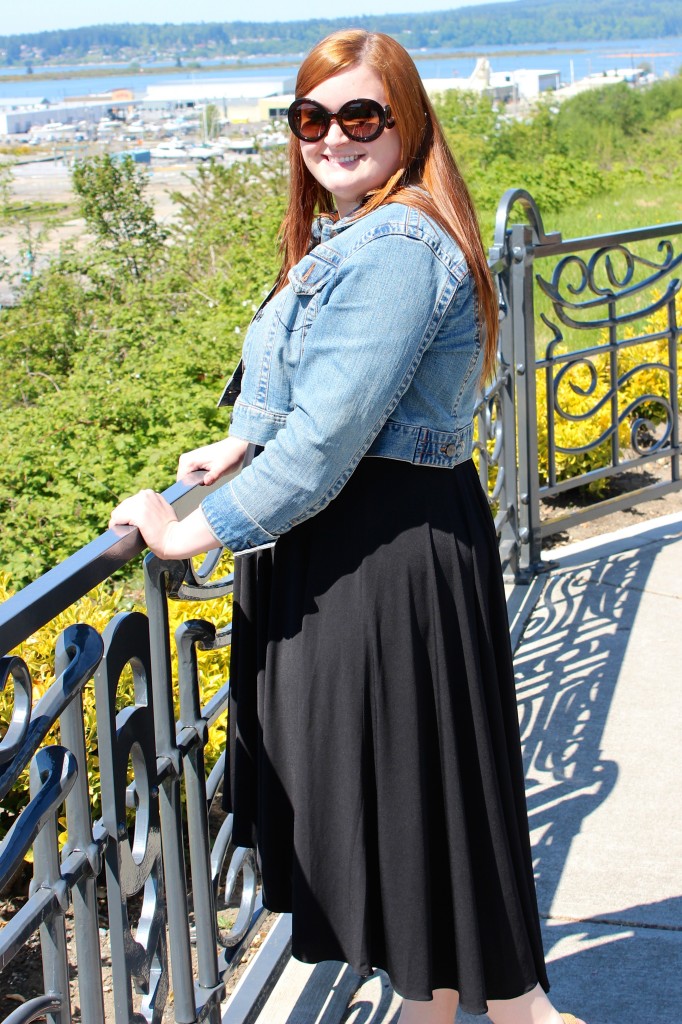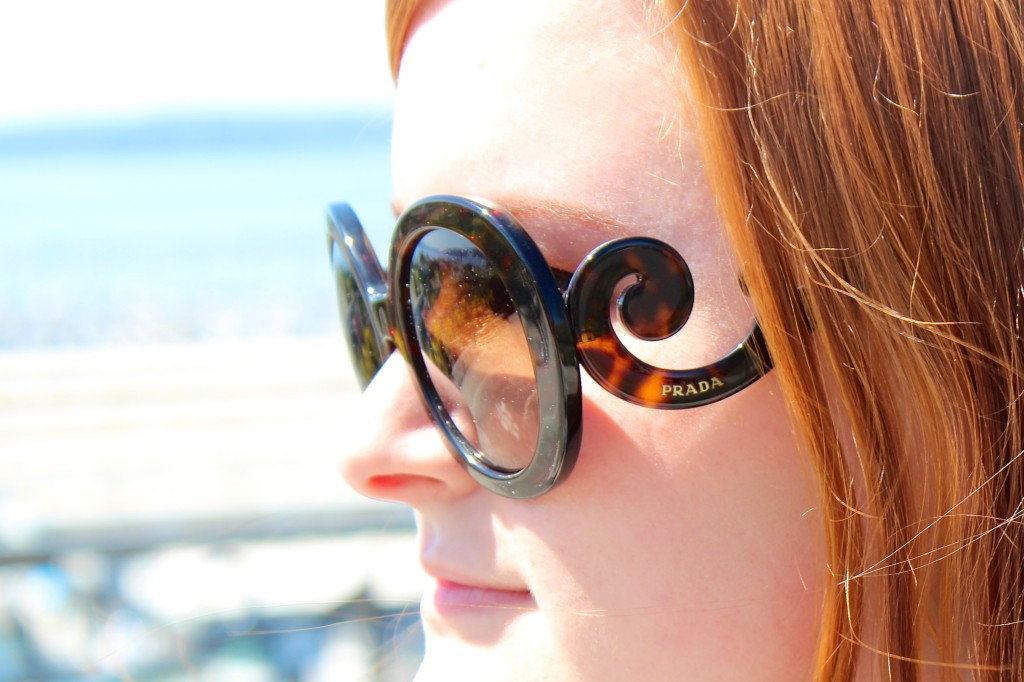 Dress: [shopsense shopsense_url="http://api.shopstyle.com/action/apiVisitRetailer?url=http%3A%2F%2Fshop.nordstrom.com%2FS%2Fsuzi-chin-for-maggy-boutique-high-low-jersey-dress-plus-online-exclusive%2F3438228%3Forigin%3DPredictiveSearch-personalizedsort" original_url="http://shop.nordstrom.com/S/suzi-chin-for-maggy-boutique-high-low-jersey-dress-plus-online-exclusive/3438228?origin=PredictiveSearch-personalizedsort&contextualcategoryid=2376778&fashionColor=PANSY&resultback=271&cm_sp=personalizedsort-_-searchresults-_-1_2_C" save_to_store="false"]Suzi Chin for Maggy Boutique[/shopsense]; Jacket: Venezia; Wedges: Stuart Weitzman Minx Espadrille (similar [shopsense shopsense_url="http://api.shopstyle.com/action/apiVisitRetailer?url=http%3A%2F%2Fshop.nordstrom.com%2Fs%2Fstuart-weitzman-reins-sandal%2F3359638%3Forigin%3DPredictiveSearch-personalizedsort" original_url="http://shop.nordstrom.com/s/stuart-weitzman-reins-sandal/3359638?origin=PredictiveSearch-personalizedsort&contextualcategoryid=2375500&fashionColor=Camel+Laniard&resultback=3470&cm_sp=personalizedsort-_-searchresults-_-1_9_D" save_to_store="true"]here[/shopsense]); Necklace: [shopsense shopsense_url="none" original_url="http://www.ofakind.com/editions/1256-DECO-ECLIPSE-NECKLACE#.UZEkuIIXgeM" save_to_store="false"]Lulu Frost for Of a Kind[/shopsense]; Sunglasses: [shopsense shopsense_url="http://api.shopstyle.com/action/apiVisitRetailer?url=http%3A%2F%2Fshop.nordstrom.com%2Fs%2Fprada-baroque-round-sunglasses%2F3431776%3Forigin%3Dkeywordsearch-personalizedsort" original_url="http://shop.nordstrom.com/s/prada-baroque-round-sunglasses/3431776?origin=keywordsearch-personalizedsort&contextualcategoryid=0&fashionColor=Havana&resultback=2114&cm_sp=personalizedsort-_-searchresults-_-1_6_A" save_to_store="false"]Prada[/shopsense]