Silken Work Dress
If you've been reading my blog, it's probably no surprise that to you that I've posted another photo of me wearing a dress! I am definitely obsessed with dresses (I have an entire board dedicated to my dress obsession on Pinterest!). Dresses are quick and easy to throw on in the morning and add a few accessories too, and they are very comfortable to wear during the summer months.
This is one of my favorite dresses to wear to work. It's 100% silk and has a very fun and flattering pattern. The pattern and the slight rouching in the mid section make this a very flattering fit for curvier body types.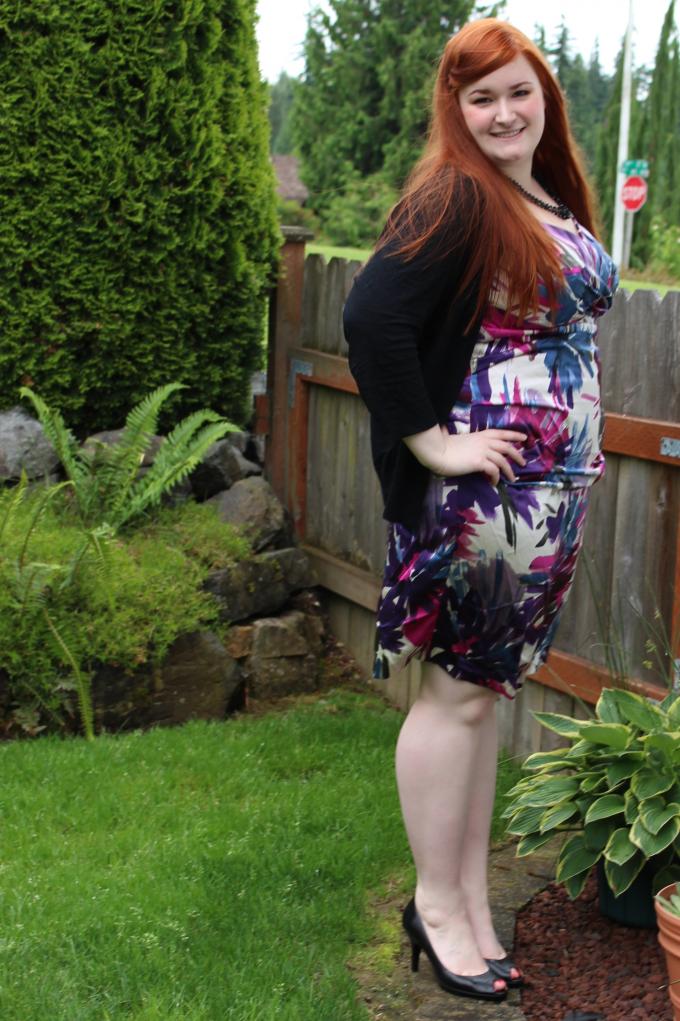 I love to style this dress with either black accessories (shown here) or dark gray accessories. This dress always makes me feel confident and sexy!
Dress: Suzi Chin; Sweater: Halogen; Necklace: Nordstrom; Shoes: Cole Haan