Sunhat Saturday
This last Saturday I attended a friend's "garden party" themed bridal shower. We were told to wear our best hats and be ready for an afternoon filled with tea and good conversation!
I was very excited about the chance to wear a fun hat – I normally never wear them, but this was the perfect excuse to wear one, and I knew just the hat I wanted to wear!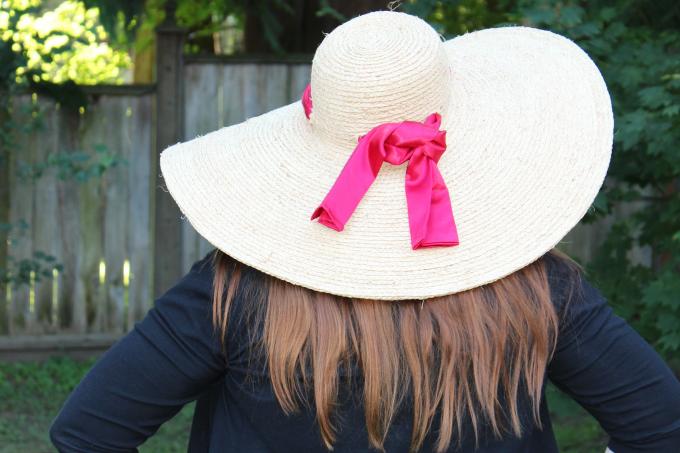 I found this amazing hat through one of my friends at Zumba. She had wore it when we'd had professional photos taken and she looked so adorable in it! I knew this hat would make a statement and be a great conversation piece. I love wearing this hat so much that I even ordered my own.
One of my favorite things about the hat is that you can change the scarf out to match your outfit. I chose to go with a red satin scarf and wear red accents in my outfit.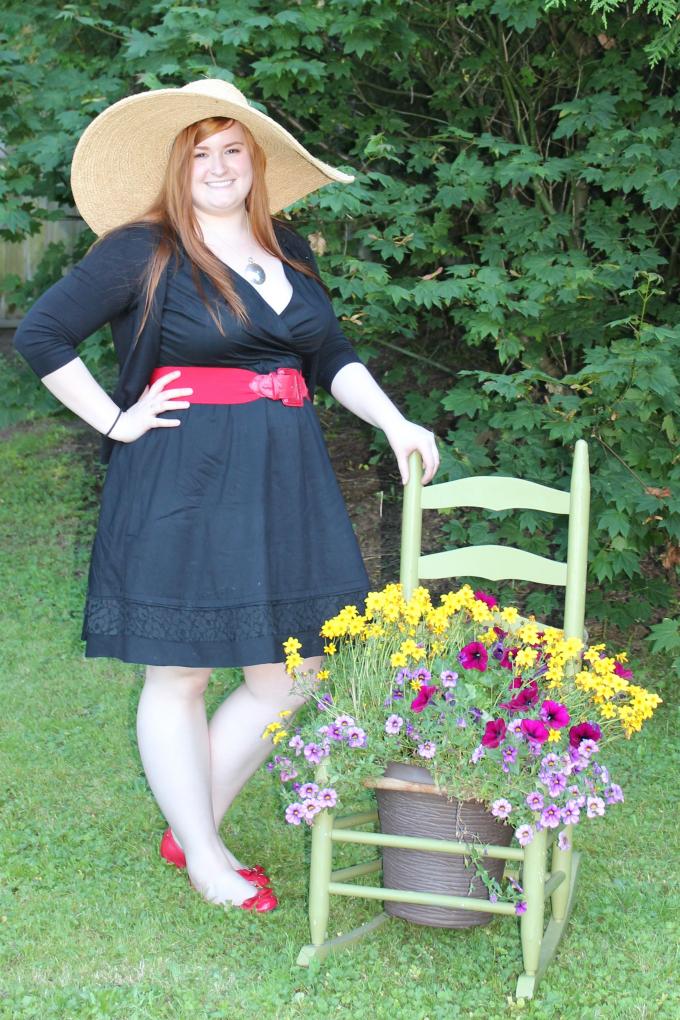 The hat was a hit at the garden party and I can't wait to wear it again! How do you wear hats?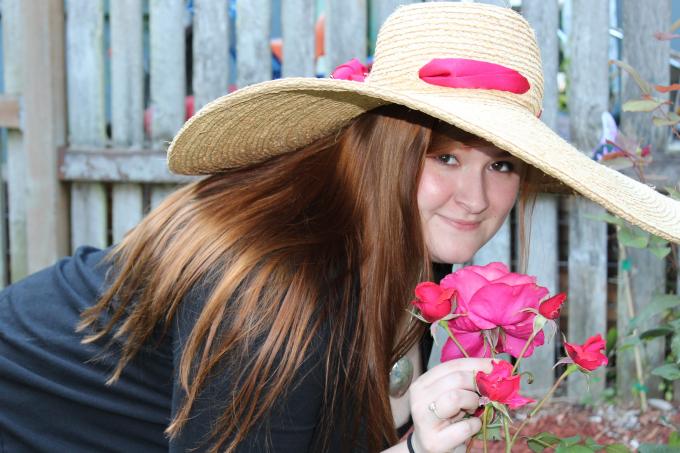 Dress: T. Tahari; Sweater: B.P.; Shoes: Cole Haan; Hat: San Diego Hat Co.